Sale
Novi
Udobno sjedalo za suputnika na modelu TRACER 9
Ovu si stavku već dodao. U svojoj košarici za kupnju možeš prilagoditi količinu.
Opcijski dijelovi
Više opcijskih dijelova je dostupno da bi lakše ugradili artikl na vaš . Želite li dodati navedene dijelove u košaricu?
Odabrani opcijski dijelovi: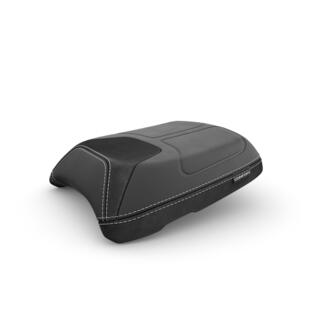 Udobno sjedalo za suputnika na modelu TRACER 9
b5u-247e0-00-00
Opcijski dijelovi koji će biti dodani
Nastavi
Proizvod je dodan u tvoju košaricu
This item is not compatible with the Yamaha you selected.
There are no required parts.
Potražite svoj Yamaha model
Nema rezultata
Odaberi model
Nema rezultata
Select a Yamaha model to see if there are required parts.
NO_PARTS_FOR_SELECTED_UNIT
Odabrana Yamaha
Pojedinosti proizvoda

Udobno sjedalo za suputnika osmišljeno je za povećanje udobnosti modela TRACER 9 pri vožnji na velikim udaljenostima. Osnova od čvrste pjene i mekane površinske tkanine osiguravaju vam uživanje u krstarenju udvoje na najbolji način.