Sale
Novi
Bočni spremnici od mekog ABS polimera
Ovu si stavku već dodao. U svojoj košarici za kupnju možeš prilagoditi količinu.
Potrebni dodatni dijelovi
Da bi ugradili sljedeće na vaš potrebni su sljedeći dijelovi. Želite li dodati potrebne dijelove u košaricu?
Odabrali ste: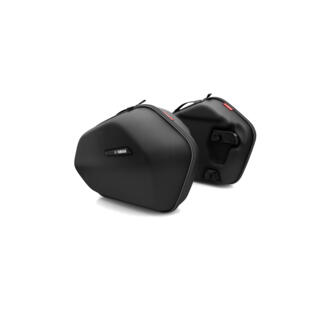 Bočni spremnici od mekog ABS polimera
2pp-fs0sc-00-00
Dijelovi koji će biti dodani
Nastavi
Proizvod je dodan u tvoju košaricu
This item is not compatible with the Yamaha you selected.
There are no required parts.
Potražite svoj Yamaha model
Nema rezultata
Odaberi model
Nema rezultata
Select a Yamaha model to see if there are required parts.
NO_PARTS_FOR_SELECTED_UNIT
Odabrana Yamaha
Pojedinosti proizvoda

Moderni i funkcionalni bočni spremnici od mekog ABS polimera za dodatni prostor za prtljagu na dugim putovanjima.

Lagani zahvaljujući ABS polimeru i poliesteru s posebnim površinskim tretmanom
Uključuju vodonepropusne unutarnje torbe
Potreban je zasebno dostupan sustav nosača za bočne spremnike od mekog ABS polimera iznimne kvalitete izrade
Spremnici se vrlo lako montiraju / demontiraju s nosača bočnih spremnika od mekog ABS polimera
Poklopac za zatvaranje i otvaranje s funkcionalnim patent zatvaračem
Zapremina: 25 litara po spremniku
S oznakom tvrtke Yamaha
Sadrži praktične držače za ručno nošenje
Uključuje brave za zaštitu od krađe