Sale
Novi
Ploča s obavijestima iz boksa Yamaha Racing XL
Ovu si stavku već dodao. U svojoj košarici za kupnju možeš prilagoditi količinu.
Opcijski dijelovi
Više opcijskih dijelova je dostupno da bi lakše ugradili artikl na vaš YFZ50. Želite li dodati navedene dijelove u košaricu?
Odabrani opcijski dijelovi: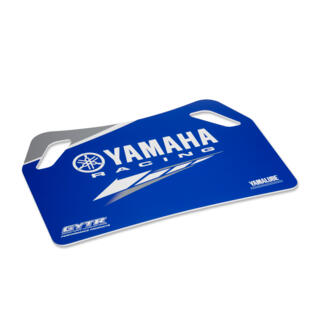 Ploča s obavijestima iz boksa Yamaha Racing XL
yme-pitbd-xl-00
Opcijski dijelovi koji će biti dodani
Nastavi
Proizvod je dodan u tvoju košaricu
This item is not compatible with the Yamaha you selected.
There are no required parts.
Pojedinosti proizvoda

Za komunikaciju s vozačem tijekom treninga ili utrke putem pisanog teksta.

Veličina XL: 74 cm x 48 cm
Features Yamaha Racing logo
Bijela pozadina za bolju vidljivost teksta
Lako se čisti mekanom krpom
Uključujući marker od 4 mm crne boje za pisanje po ploči
Lagana tkanina olakšava maksimalno istezanje ruke