Čari rada.
Pokreće ga agregat visokog okretnog momenta od 708 ccm i sadrži kompaktan okvir s udobnim sjedalom za cjelodnevnu vožnju. Ovo savršeno vozilo može nositi opterećenje od 140 kg uz vozača, a vući 600 kg.
Zbog glatkog prijenosa Ultramatic® CVT i mehaničkog 2WD/4WD ovaj je otporni ATV savršen za vuču, a električnim servo upravljačem (EPS) na EPS modelu uz još više značajki na SE modelu Kodiak 700 čini svaki radni dan lakšim.
Kratki pregled
Radni ATV koji se isplati kupiti
Snažan 4-taktni DOCH agregat od 708 ccm s visokim zakretnim momentom
Yamaha Ultramatic® CVT automatski prijenos
On-Command® 2WD/4WD
Yamaha Electric Power Steering (EPS models)
Ukupna nosivost prednjih i stražnjih nosača do 140 kg
Opterećenje vuče do 600 kg i naprijed postavljeno vitlo
Prednji diskovi i zaštićena stražnja "mokra kočnica"
Neovisni ovjes dugog hoda
25-inčne gume Maxxis, 25x8x12 prednje; 25x10x12 stražnje
Digitalna instrument tabla
Središnja halogena radna svjetla (modeli EPS)
Yamaha nudi mogućnosti homologacije kategorije "T", pa se za provjeru pojedinosti obratite lokalnom trgovcu.
Ukupne značajke i tehničke specifikacije
Kodiak 700 EPS
Radna ATV vozila tvrtke Yamaha izrađena su s jedinim ciljem: olakšati radna opterećenja pri težim poslovima na otvorenom.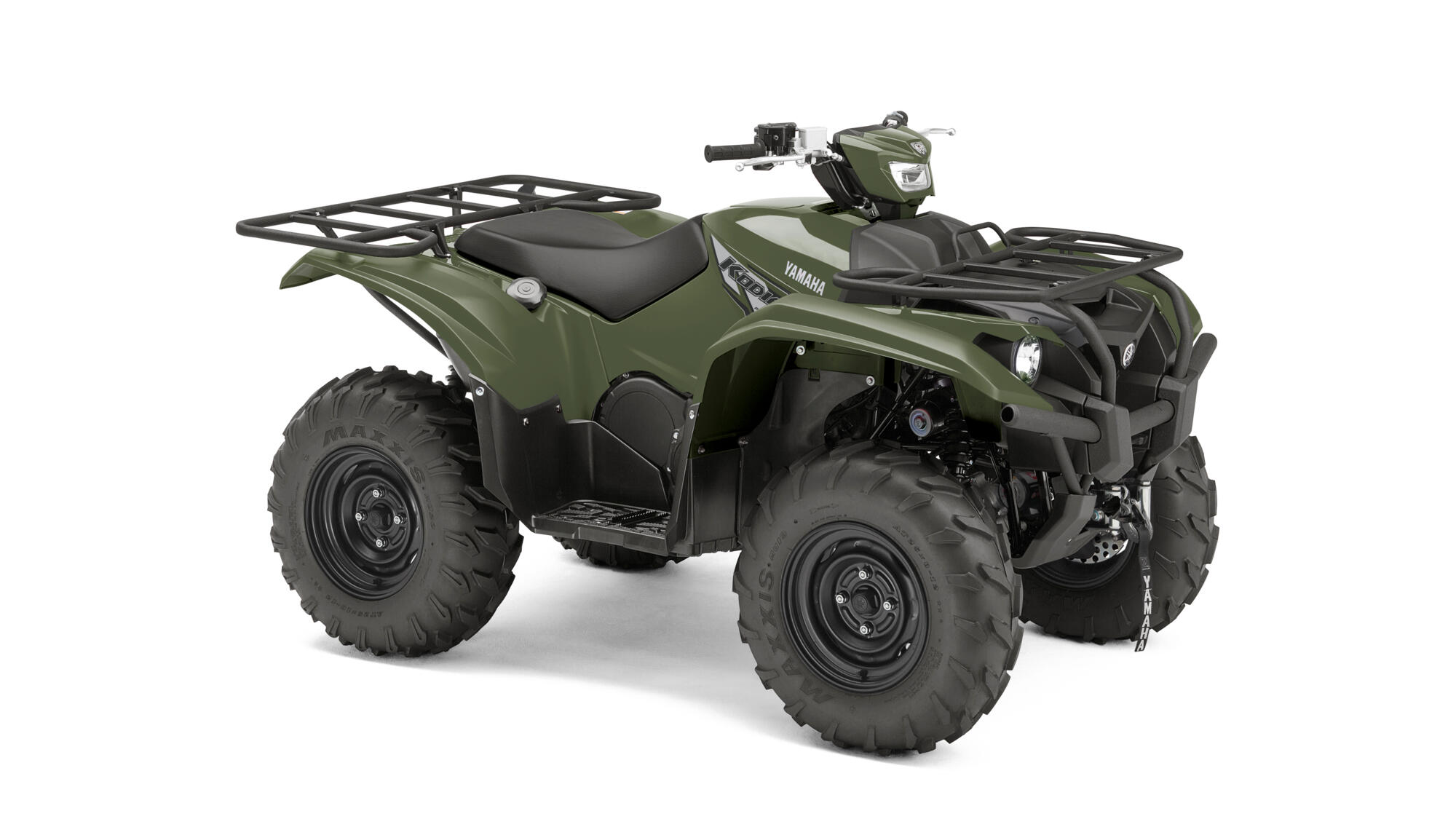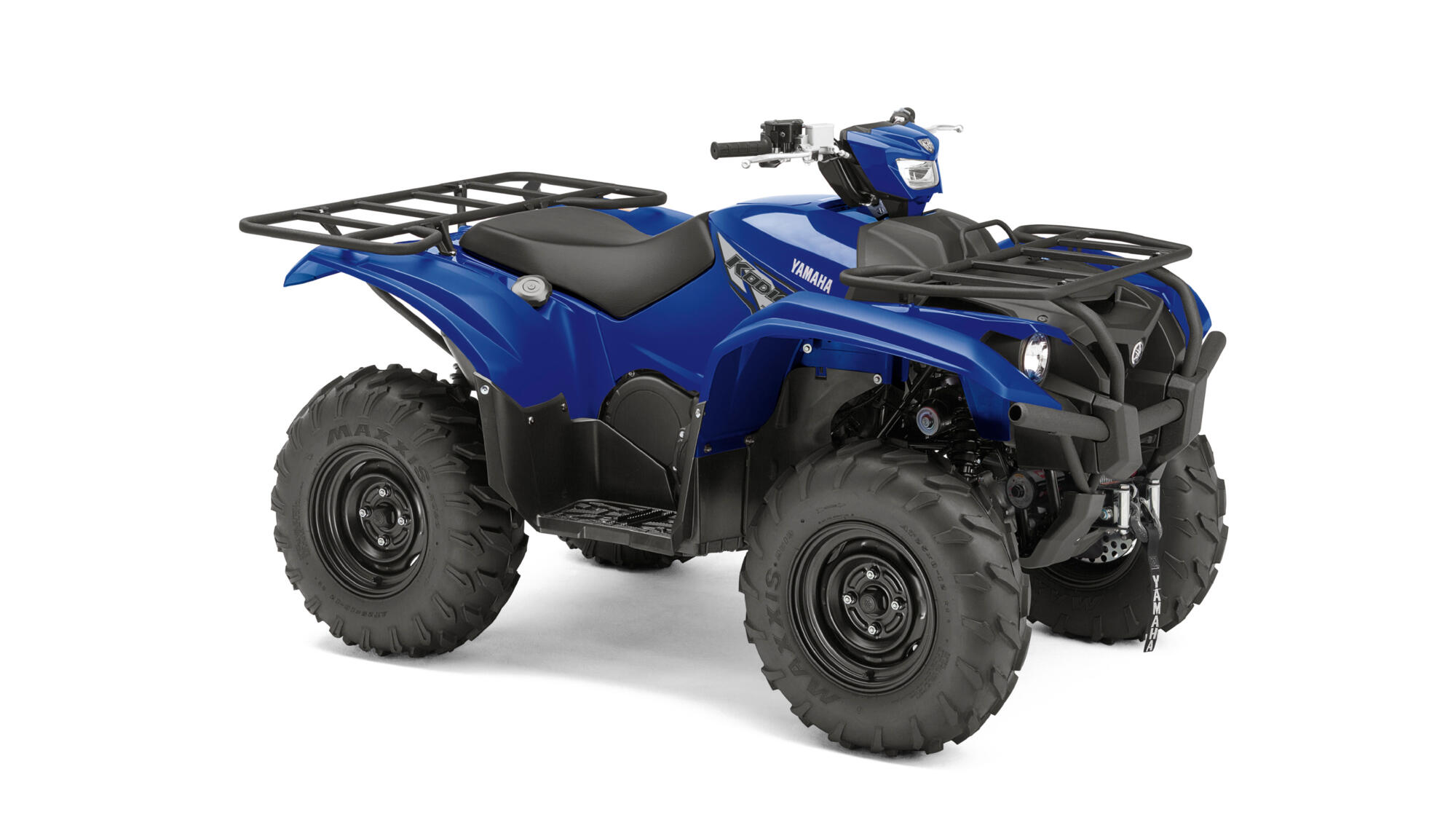 Ovu si stavku već dodao. U svojoj košarici za kupnju možeš prilagoditi količinu.
Proizvod je dodan u tvoju košaricu
This item is not compatible with the Yamaha you selected.
There are no required parts.