Velika snaga u kompaktnom paketu.
Unatoč njegovoj snazi, prigušivač velikog kapaciteta osigurava rad s niskom razinom buke od samo 51,5 db(A).* Kompaktna upravljačka ploča sa svim pokazateljima na jednoj strani omogućuje jednostavnu upotrebu te je u skladu s novim i retro cjelokupnim dizajnom. Spremnik goriva od 4,2 litre omogućuje 10,5 sati neprekidnog rada pri 1/4 nazivnom opterećenju. Odlučite li ga uzeti na kampiranje ili na gradilište, ovaj brzi frekvencijski pretvarač spreman je na posao.
* pri ¼ nazivnom opterećenju od 7 metara.
Kratki pregled
Velika snaga, 79ccm
Retro-moderan stil i mala težina
Do 4,2 sati neprekidnog rada pri 1/4 nazivnom opterečenju
Prigušivač velikog kapaciteta za tiši rad
Ekonomski nadzor za štednju goriva
Jednostavna upravljačka ploča
Velika ručka za prijenos za jednu ili dvije osobe
4,2-litarski spremnik za gorivo
Lako skidljiva ploča za servisiranje
U skladu s odredbama za emisiju plinova
Sposobnost TwinTech
Ukupne značajke i tehničke specifikacije
EF2000iS
Yamaha generators are full of state-of-the-art technology that not only guarantees high-level performance, but also makes them outstanding in operation, economy and durability.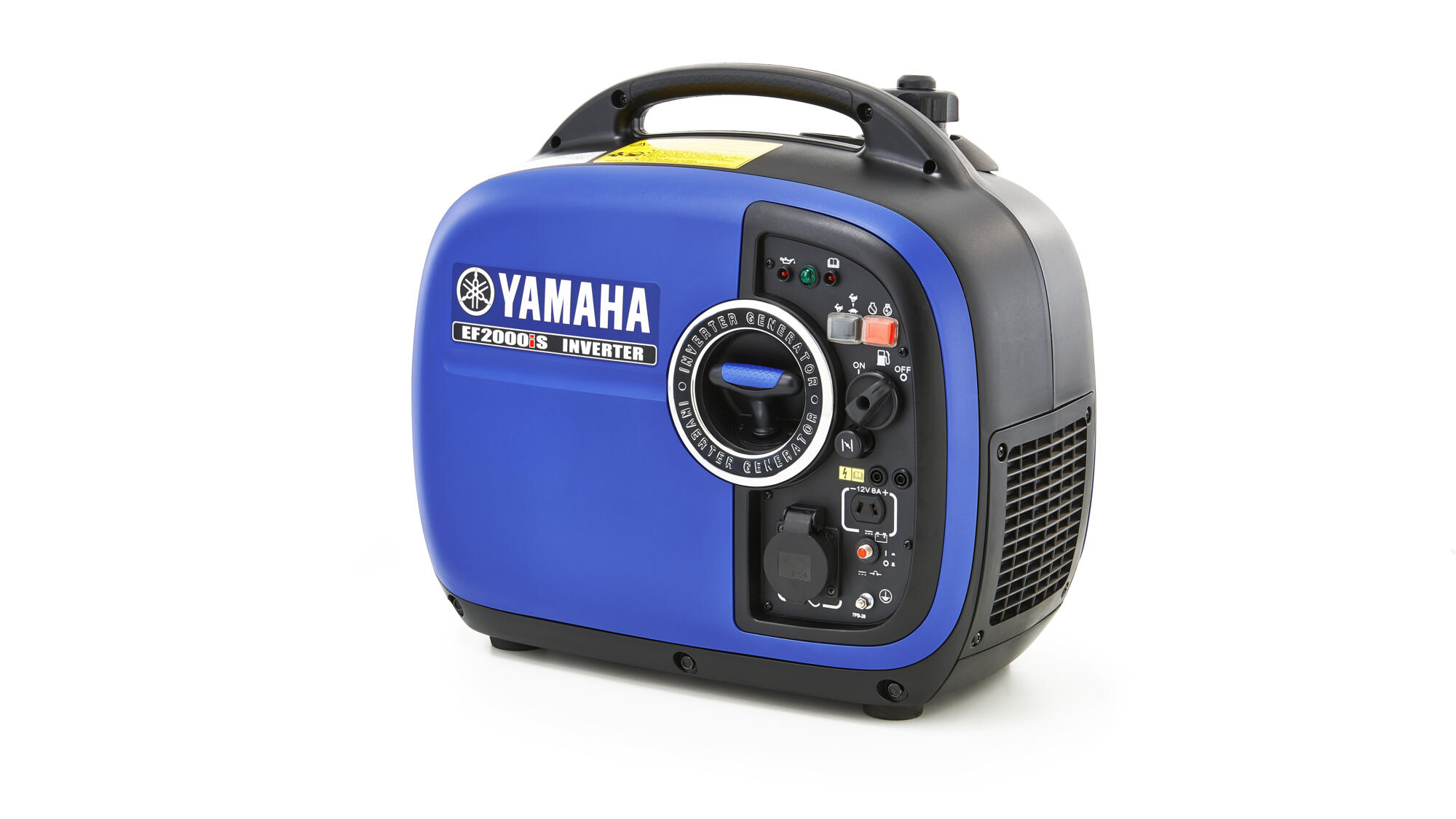 Ovu si stavku već dodao. U svojoj košarici za kupnju možeš prilagoditi količinu.
Proizvod je dodan u tvoju košaricu
Ovaj proizvod nije kompatibilan sa odabranim Yamaha modelom.
Nema traženih proizvoda.
You will be redirected to Hostettler soon