Čista snaga na kotačima.
Unatoč svojoj ogromnoj snazi, EF3000iSE nudi tih zvuk poput šapata od samo 51* dB (A) - i pošto je montiran na četiri kotača, manevriranje generatorom ne može biti jednostavnije.
Nadzor pametnog gasa osjetljivog na opterećenje, automatski podešava brzinu motora kako bi se podudarala s trenutnim opterećenjem, za veću učinkovitost i smanjenje buke. * pri ¼ nazivnom opterećenju od 7 metara.
Kratki pregled
Struja visoke kvalitete
Kotači za lakše manevriranje
Razina male buke
Profesionalna učinkovitost
Više od 20 sati* rada s ekonomskim nadzorom
Jednostavan za upravljanje
Smart Throttle load-sensing throttle control
Oil Watch warning system
12V DC output
Električno pokretanje
Ukupne značajke i tehničke specifikacije
EF3000iSE
Yamaha generators are full of state-of-the-art technology that not only guarantees high-level performance, but also makes them outstanding in operation, economy and durability.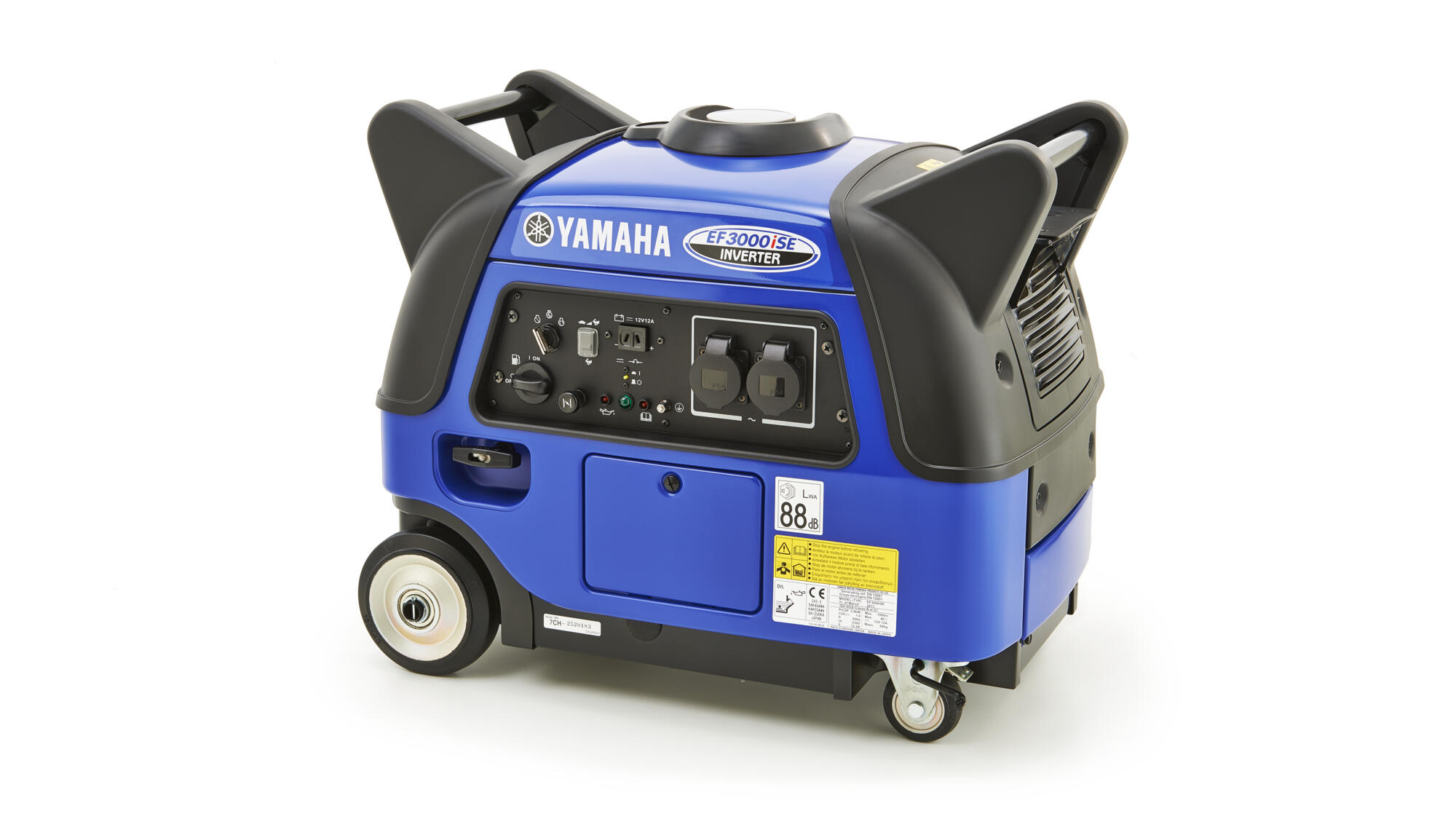 Ovu si stavku već dodao. U svojoj košarici za kupnju možeš prilagoditi količinu.
Proizvod je dodan u tvoju košaricu
Ovaj proizvod nije kompatibilan sa odabranim Yamaha modelom.
Nema traženih proizvoda.
You will be redirected to Hostettler soon