Vaša vlastita energetska postaja
Snažan, miran, ekonomičan i kompaktan, Yamaha EF2200iS velike izlazne snage iznimno je učinkovit. Osmišljen je za pružanje maks. 2,2 kVA čiste energije na bilo kojoj lokaciji, što ga čini idealnim za širok raspon primjena.
Yamahina tehnologija Smart Throttle pruža vam do 10,5 sati neprekidnog rada pri ¼ opterećenja, a uz iznimno malu izlaznu buku od samo 57 dBA (pri 7 metara i ¼ opterećenja). Generator EF2200iS tiho i učinkovito nastavlja sa svojim radom, a vi možete neometano obavljati svakodnevne obveze, bilo poslovne ili privatne.
Kratki pregled
Robustan dizajn s naprednom Yamahinom tehnologijom
Značajka Smart Throttle osigurava iznimno dugo vrijeme rada do 10,5 sati pri ¼ opterećenja
Maks. 2,2 kVA čiste, modulirane visoke izlazne snage
Ekonomičan i snažan motor Yamaha MZ80
Iznimno tihi rad – samo 57 dBA pri 7 metara i ¼ opterećenja
Praktičan dizajn s tri ručke kako bi ga jednostavno mogle nositi 2 osobe
Gumb za ponovno postavljanje napajanja u slučaju preopterećenja ponovno pokreće napajanje unutar 3 sekunde
Yamahin sustav jednostavnog pražnjenja karburatora uklanja probleme s ustajalim gorivom
Mjerača goriva i upravljačka ploča s LED osvjetljenjem
Kompaktne dimenzije i mala težina od samo 25 kg
Ukupne značajke i tehničke specifikacije
EF2200iS
Gdje god išli i što god radili, kompaktan i lagan model EF2200iS spreman je za isporuku trenutačne energije za posao ili užitak. Zahvaljujući asortimanu praktičnih značajki užitak je njime upravljati, a uz malu težinu od samo 25 kg ovaj robusni generator jednostavan je za nošenje i prijevoz.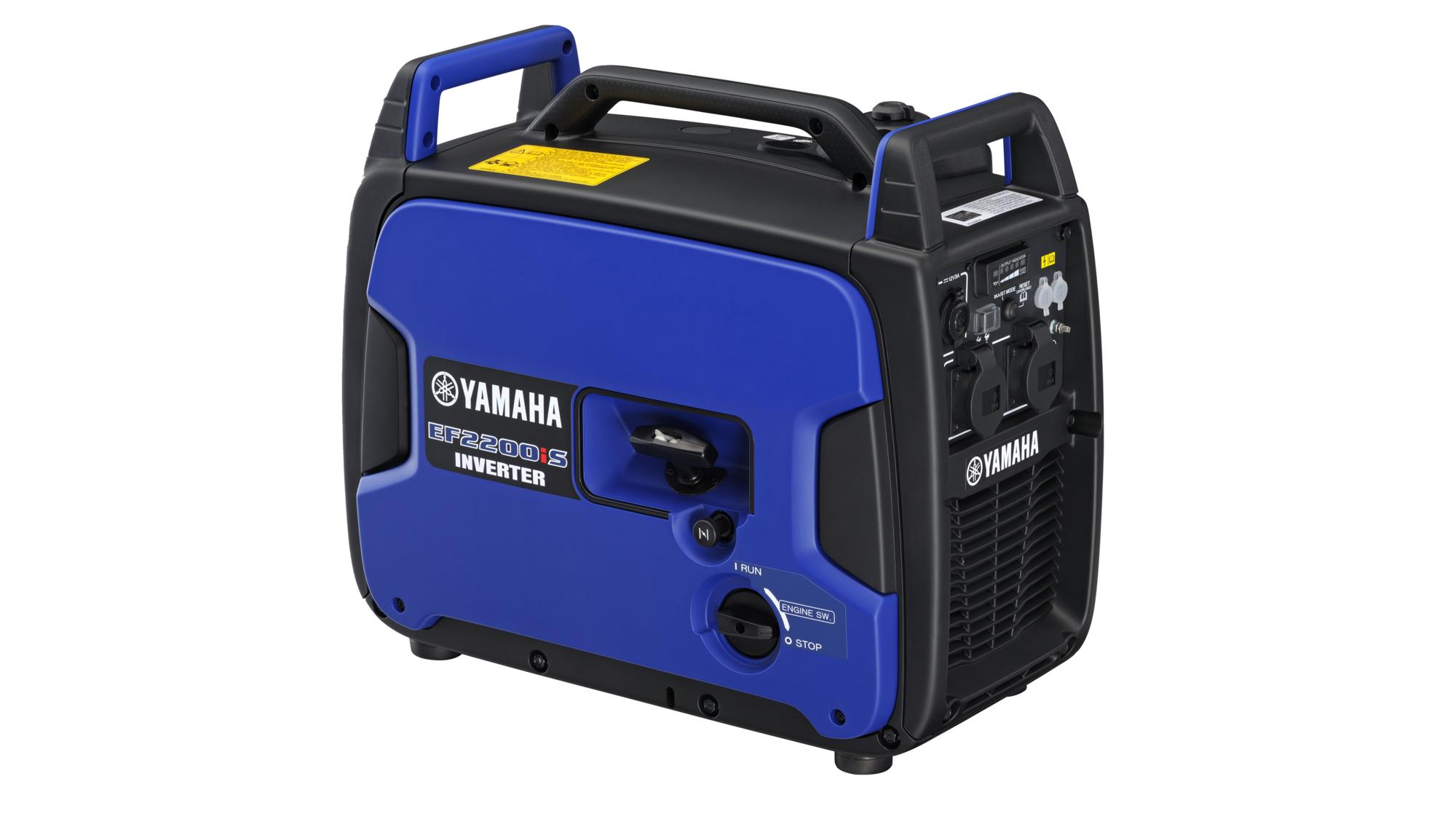 Ovu si stavku već dodao. U svojoj košarici za kupnju možeš prilagoditi količinu.
Proizvod je dodan u tvoju košaricu
This item is not compatible with the Yamaha you selected.
There are no required parts.