Bilo da se radi o poslu ili zabavi, dobro je imati moćnog partnera.
Kako bi se osigurale ekološki prihvatljivije performanse, maksimalna učinkovitost potrošnje goriva i lako pokretanje, snažni 16-ventilni SOHC motor ima sustav EFI (elektronsko ubrizgavanje goriva) i jedinstveni sustav PrimeStart™ tvrtke Yamaha. Kompatibilnost s digitalnim mrežnim mjeračima pruža i preciznu kontrolu.
Osim toga, elegantan je i moderan – vaš 70hp sigurno će privlačiti poglede divljenja i onih plove s vama i onih koji su na obali.
Kratki pregled
16-ventilni SOHC sa sustavom EFI (elektronsko ubrizgavanje goriva)
Kompatibilno s digitalnim mrežnim mjeračima tvrtke Yamaha
PrimeStart™ sustav za jednostavno pokretanje
Prekidač za promjenjivi broj okretaja namijenjen sportskom ribolovu
Sustav Power Trim & Tilt širokog raspona
Kompaktan oblik s čvrstim jednodijelnim gornjim pokrovom
Sustav Yamaha Customer Outboard Protection (Y-COP) u opciji
Sustav Tilt Limiter u opciji
Prilagodba trenja kod upravljanja pomoću jedne ručke (modeli s ručkom)
Alternator velike snage
Pogon za plitku vodu za vožnju u blizini obale
Sustav kontrole za sprječavanje detonacije motora
Ukupne značajke i tehničke specifikacije
70hp
Za odmor, užitak ili komercijalni rad, uzbudljivi model 70hp pruža veliku snagu u laganom kućištu savršenih dimenzija.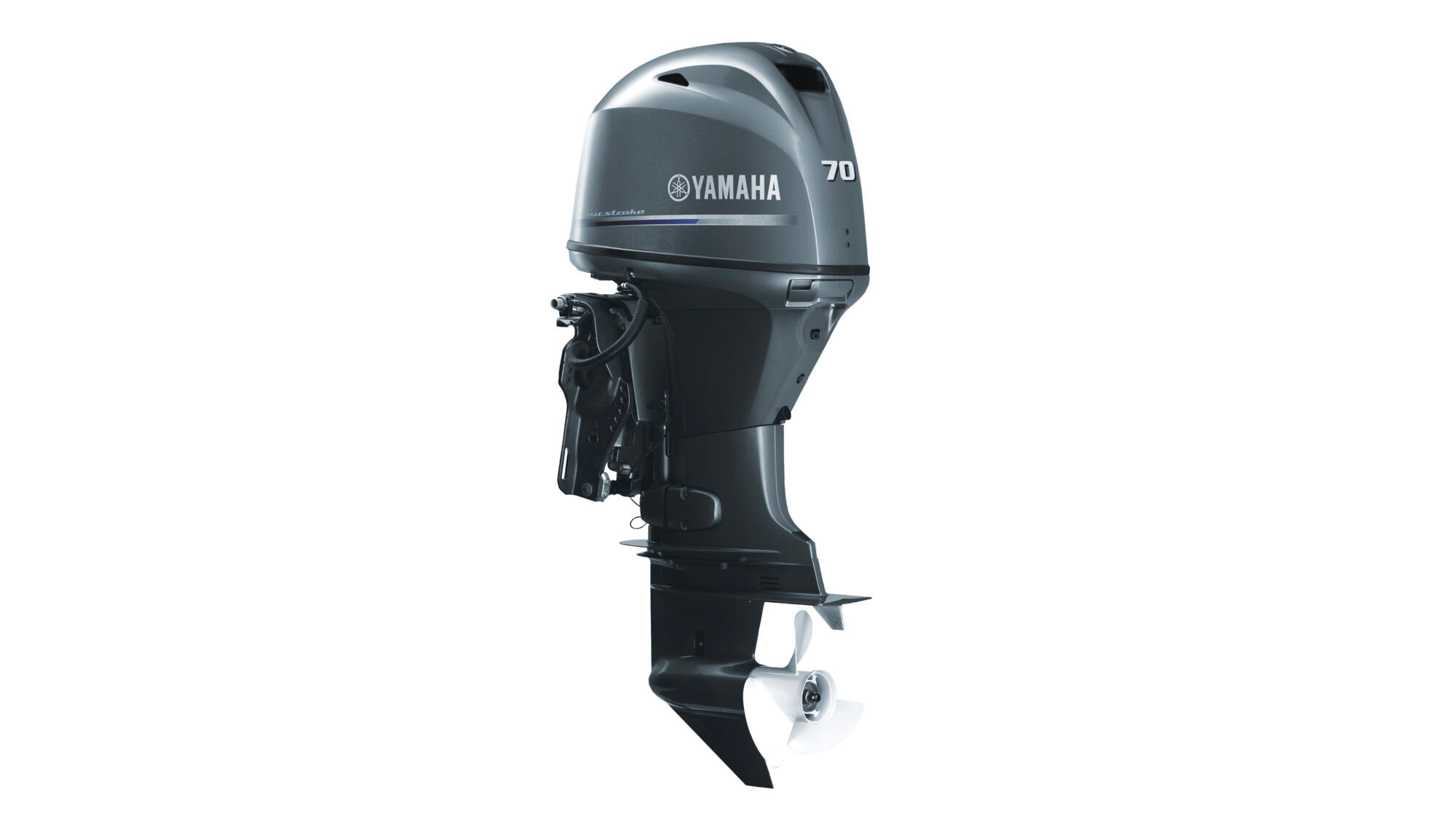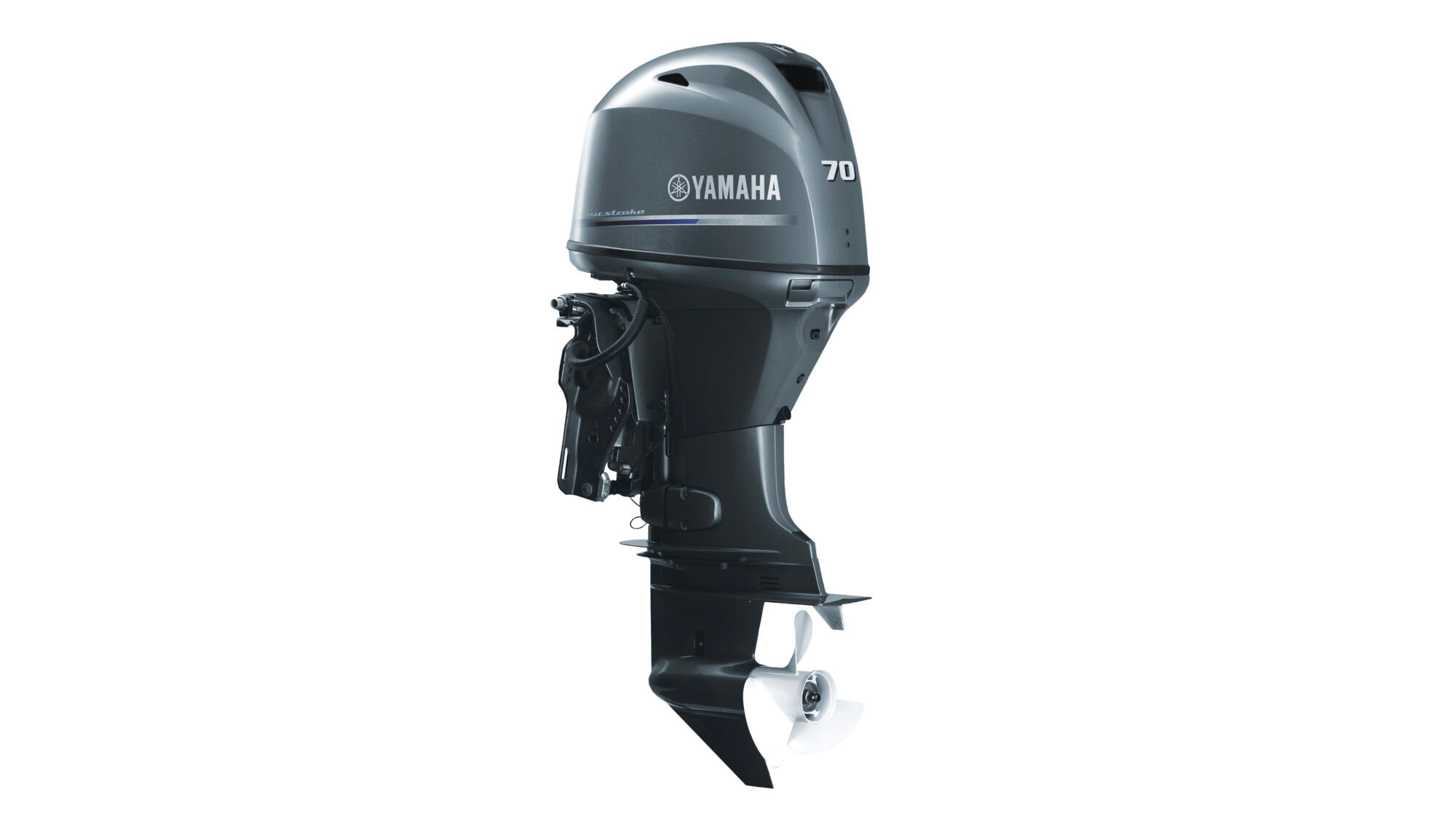 Ovu si stavku već dodao. U svojoj košarici za kupnju možeš prilagoditi količinu.
Proizvod je dodan u tvoju košaricu
This item is not compatible with the Yamaha you selected.
There are no required parts.