T 50hp – obuzdajte radni model sa snažnim potiskom.
U sve modele T ugrađen je Yamahin patentirani propeler Dual-Thrust koji omogućuje pun potisak prema naprijed i unatrag, što olakšava manevriranje većim plovilima.
Sustav paljenja mikroračunalom TCI omogućuje lako pokretanje i pouzdanost u svim uvjetima, a alternatori velike snage daje dodatnu snagu za pokretanje čak i nakon dužih razdoblja pri nižim brojevima okretaja. Motori Serije T su snažni motori koji Vas nikada neće iznevjeriti.
Kratki pregled
Sve značajke i prednosti modela Yamaha 50hp
Poseban prijenosni omjer za snažniji potisak
Dual-Thrust propeler – pun potisak kod vožnje prema unaprijed/unazad
Sustav Yamaha Customer Outboard Protection (Y-COP) u opciji
Kompatibilno s digitalnim mrežnim sustavom tvrtke Yamaha
Sustav Power Trim & Tilt širokog raspona
Dodatni sustav Tilt Limiter
Paljenje TCI
Alternator velike snage
Pogon za plitku vodu za vožnju u blizini obale
PrimeStart™ sustav za jednostavno pokretanje
Sustav za ispiranje svježom vodom
Ukupne značajke i tehničke specifikacije
T 50hp
Ako tražite snažan i trenutni potisak i snagu vuče umjesto velikih brzina, odaberite agregat koji vam upravo to i nudi, neovisno o uvjetima.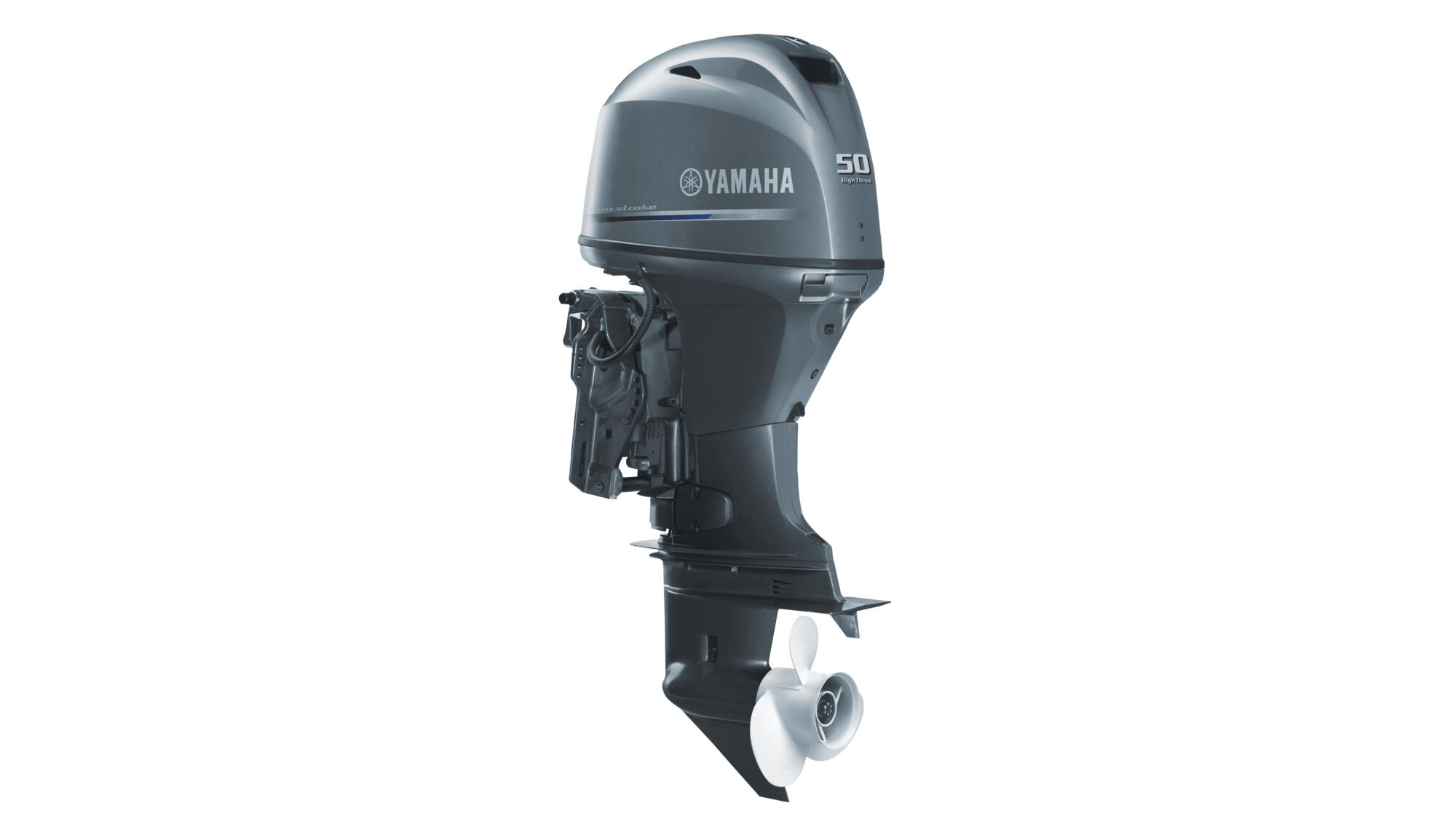 Ovu si stavku već dodao. U svojoj košarici za kupnju možeš prilagoditi količinu.
Proizvod je dodan u tvoju košaricu
This item is not compatible with the Yamaha you selected.
There are no required parts.