Sale
Novi
Ovu si stavku već dodao. U svojoj košarici za kupnju možeš prilagoditi količinu.
Opcijski dijelovi
Više opcijskih dijelova je dostupno da bi lakše ugradili artikl na vaš Ténéré 700. Želite li dodati navedene dijelove u košaricu?
Odabrani opcijski dijelovi: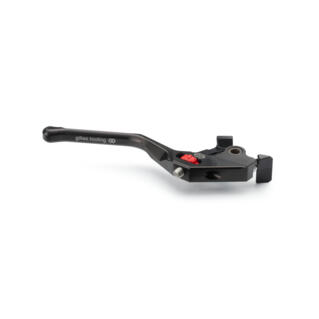 Ručica kočnice Gilles
1rc-f3922-10-00
Opcijski dijelovi koji će biti dodani
Nastavi
Proizvod je dodan u tvoju košaricu
This item is not compatible with the Yamaha you selected.
There are no required parts.
Pojedinosti proizvoda

Ručica kočnice iznimno kvalitetne završne obrade za zamjenu originalne.

U potpunosti podesiva prema veličini i položaju šake vozača
Pomoću središnjeg ručnog kotačića lako se podešava u 35 položaja
Omogućava savršeno upravljanje ručicom prednje kočnice
Izrada tvrtke Gilles.Tooling
Odgovara u opciji dostupnoj ukrasnoj ručici spojke namijenjenoj dodatnom uljepšavanju vašeg modela Yamaha