Brza vožnja.
Nova glava cilindra modela YZ250F šireg usisnog otvora i novog sustava ispuha bregastog vratila daje brže performanse od srednje do vršne izvedbe, zadržavajući snažan zakretni moment modela WR250F pri niskim okretajima, dok je novi lagani okvir od aluminijskih greda, po uzoru na Yamahine motocikle za motokros, fino prilagođen za enduro vožnju kako bi se na teškim terenima postigla prava ravnoteža između krutosti za precizniji osjećaj i točnih povratnih informacija s tla.
Lakši i snažniji prednji kočni sustav pruža vam vrhunsku upravljivost, a posebne enduro značajke uključuju novi višenamjenski mjerač i izmijenjeni dizajn ispuha i prigušivača. Osjećaj laganog rukovanja spojkom i 6-brzinski mjenjač širokog omjera prijenosa spremni su za najekstremnije izazove, a uz aplikaciju Power Tuner za pametni telefon i sklopkom za dva načina mapiranja agregata, inteligentni WR250F može se postaviti tako da savlada gotovo sve uvjete vožnje.
Kratki pregled
Snažniji agregat modela vrste YZ250F
Aluminijski okvir u stilu modela YZ250F
Prilagodba agregata pametnim telefonom s pomoću aplikacije Yamaha Power Tuner
Prednja kočnica iznimnih performansi vrste YZ250F
Vodeći ovjes u klasi
Kompaktni novi višefunkcijski LCD zaslon
Lagana i izdržljiva spojka
6-brzinski prijenos širokog raspona
Promjena rada agregata s 2 postavke na tipku
Veliki spremnik goriva od 7,9 l
Centralizirana masa za jednostavno, okretno rukovanje
Dinamična Icon Blue boja
Ukupne značajke i tehničke specifikacije
WR250F
WR250F izrađen je kako bi prodrmao svijet enduro modela i promijenio način na koji gledate 4-taktnu klasu od 250 ccm. Uz najnoviju motokros tehnologiju preuzetu s Yamahinog modela YZ250F koji je pobjeđivao na natjecanjima za Veliku nagradu i niz enduro značajki, to je jedan od najuzbudljivijih motocikala desetljeća.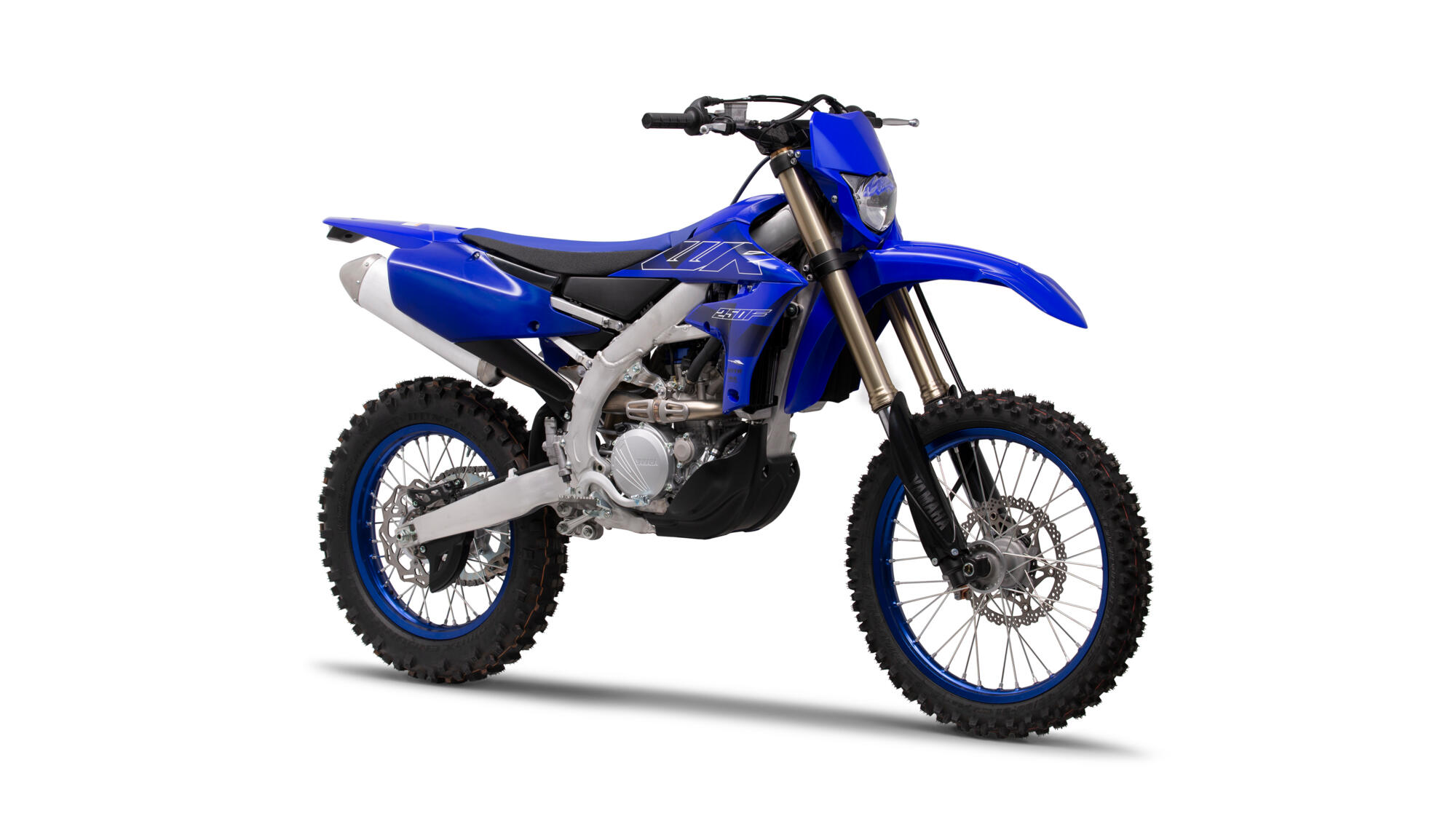 Ovu si stavku već dodao. U svojoj košarici za kupnju možeš prilagoditi količinu.
Proizvod je dodan u tvoju košaricu
This item is not compatible with the Yamaha you selected.
There are no required parts.