Stvoren za vožnju.
Yamahini inženjeri preuzeli su kompaktni i lagani agregat iz najnovijeg modela YZ450F i razvili posebni enduro pogonski stroj za najnoviju generaciju modela WR450F. Njegov ECU "po mjeri", kao i glava motora visoke kompresije i posebno dizajniran prijenos za teške uvjete rada, spremni su za isporuku pobjedničkih performansi. Najbolji ovjes u klasi i lagani okvir od aluminijskih greda s fino prilagođenom ravnotežom krutosti omogućuju vam lako upravljanje i točne povratne informacije s tla.
Yamahin digitalni sustav Power Tuner i prekidač načina rada agregata postavljen na upravljač daju vam potpuni nadzor pri promjeni uvjeta na stazi, a kompaktni višefunkcionalni zaslon osigurava sve informacije koje su vam potrebne kako biste nastavili vožnju. Uz završnu obradu u dinamičnoj Icon Blue boji a ukalupljenim grafikama, moćni WR450F spreman je za svaku bitku.
Kratki pregled
Kompaktan, lagan i snažan agregat zapremine 450 ccm
Iznimno učinkovita glava cilindra i lagani klip
Lagane aluminijske grede okvira
Sustavi ovjesa vodeći u klasi
Yamaha Power Tuner za jednostavnu prilagodbu pametnim telefonom
Prilagodljivi prekidač za mapiranje postavljen na upravljač
Jaka zaustavna snaga
Kompaktni, višefunkcionalni LCD zaslon
Iznimno učinkoviti ukošeni hladnjaci
Čvrsti 5-brzinski prijenos širokog omjera
Dinamična Icon Blue boja
Kompaktni elektropokretač
Ukupne značajke i tehničke specifikacije
WR450F
Enduro svijet se razvija. I kako biste mogli doći do postolja trebate posebnu vrstu motocikla koji spaja izdržljive performanse stroja za motokros, cjelodnevnu uporabu i preciznu kontrolu. Razvijen od tehnološki naprednog modela YZ450F, najnoviji WR450F izrađen je da daje i spreman je za pobjedu.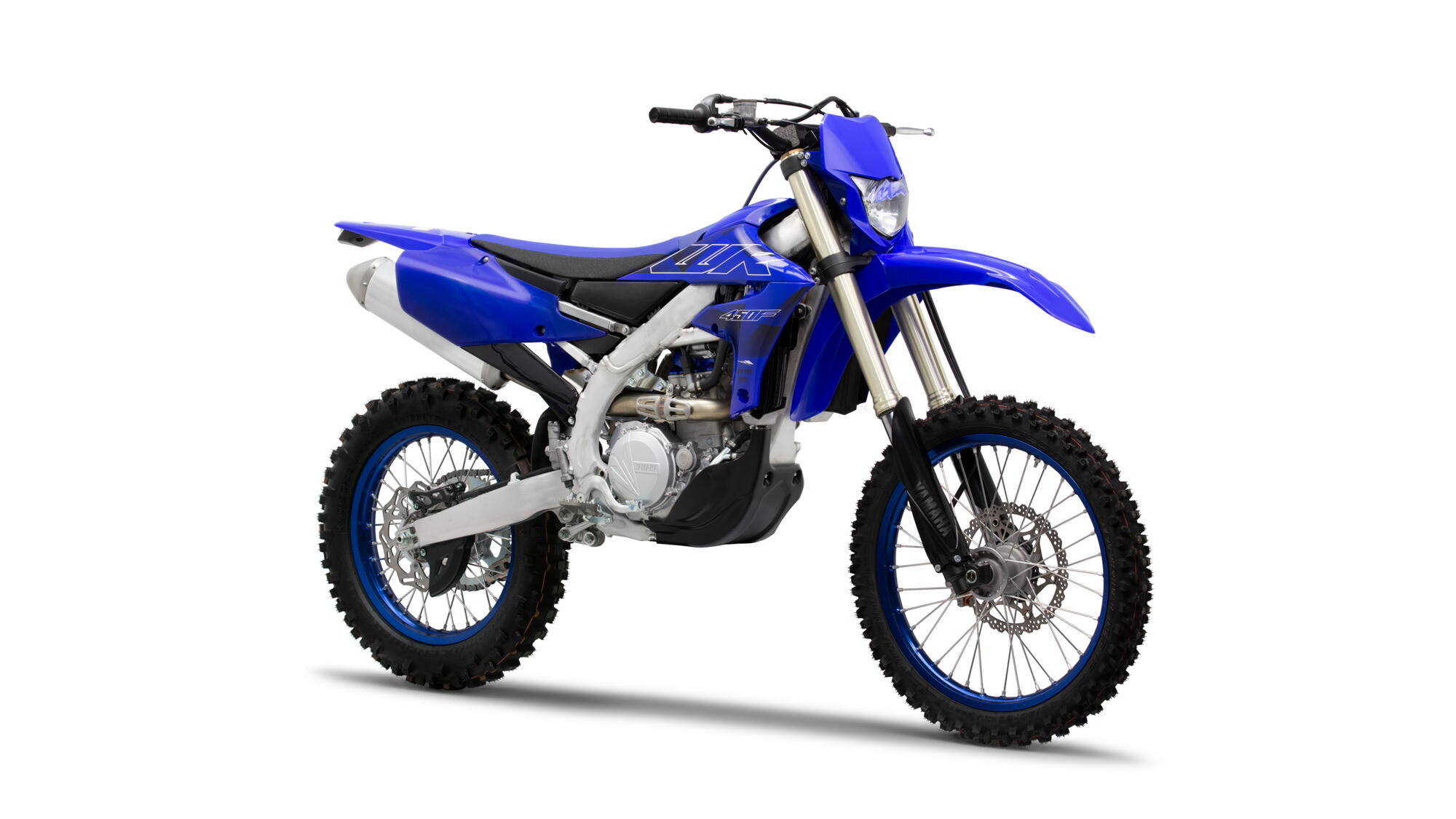 Ovu si stavku već dodao. U svojoj košarici za kupnju možeš prilagoditi količinu.
Proizvod je dodan u tvoju košaricu
This item is not compatible with the Yamaha you selected.
There are no required parts.