Samo svijet modela R.
R6 RACE ima agresivno oblikovan oklop na kojem se nalazi upečatljivi prednji usis zraka u obliku slova M. Nadahnut tvorničkim motociklom M1 MotoGP®, ovaj oklop pruža vam maksimalnu aerodinamičku učinkovitost za skraćivanje vremena kruga – dok vam kompaktno Deltabox podvozje, oblikovani aluminijski spremnik goriva i tanki podokvir od magnezija omogućuju da se priljubite uz motocikl na ravnoj dionici.
Dostupan u boji Tech Black, ogoljeni R6 RACE savršen je motocikl za svakog, od vozača koji povremeno posjete trkaću stazu do ambicioznih trkača koji žele svojem imenu dodati prvu veliku pobjedu. S toliko naslova osvojenih na natjecanju WorldSSP, R6 RACE lagani je redni četverocilindrični agregat zapremnine 599 ccm koji je dokazao da je najbrži u svom poslu, a uz Yamahin elektronički nadzor usisa (YCC-I, engl. Yamaha Chip Controlled Intake) i Yamahin elektronički nadzor leptira gasa (YCC-T, engl. Yamaha Chip Controlled Throttle), kao i kliznu spojku, 6 kratkih stupnjeva prijenosa i sustav brzog mijenjanja brzina (QSS, engl. Quick Shift System), spreman je za stazu i omogućuje vam najvišu razinu upravljivosti u svakom krugu.
Kratki pregled
Specifikacija spremna za utrku
Lagani agregat zapremnine 599 ccm iznimne učinkovitosti
Aerodinamični oklop razvijen na utrkama
Istančani elektronički sustavi nadzora
Prednja vilica iznimnih značajki u stilu modela R1
Natjecateljska ergonomija
Kompaktni Deltabox okvir i lagani podokvir od magnezija
Prednje kočnice u stilu modela R1 najbolje u klasi
Lagani aluminijski spremnik goriva
Ukupne značajke i tehničke specifikacije
R6 RACE
Trebate samo pogledati izvanredne rezultate ovog Supersportskog modela klase 600 na natjecanju WorldSSP i mnogim drugim serijama utrka diljem svijeta, kako biste uvidjeli da je to najbrži način da se popnete na postolje. A kako bi se vama i vašem timu olakšale pripreme za trkaću sezonu, R6 RACE sada se isporučuje u kompletu spremnom za utrku.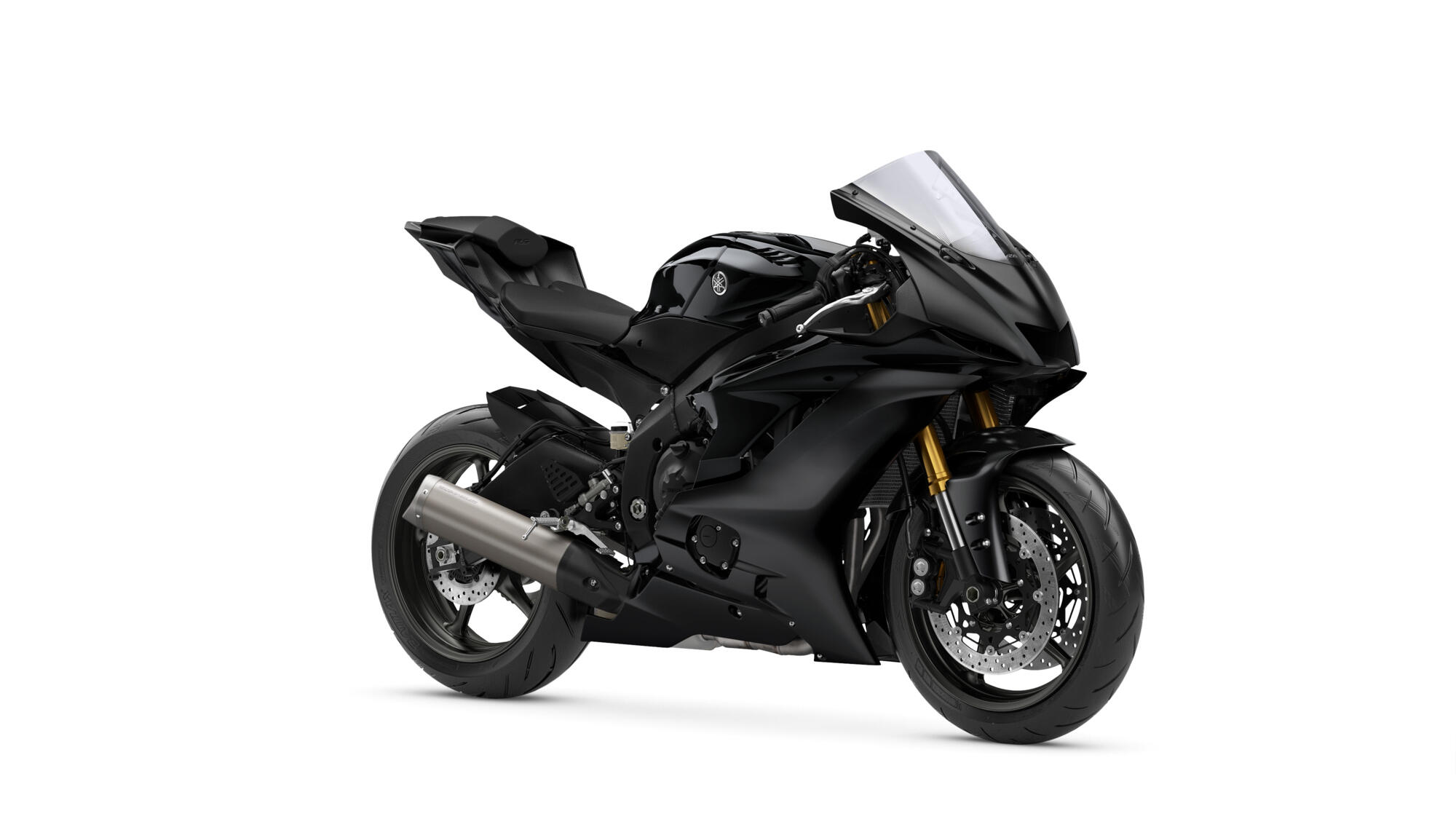 Ovu si stavku već dodao. U svojoj košarici za kupnju možeš prilagoditi količinu.
Proizvod je dodan u tvoju košaricu
This item is not compatible with the Yamaha you selected.
There are no required parts.