NMAX 125
Ako se vozite novim sportskim modelom NMAX 125, vaša svakodnevna putovanja u grad više neće biti nešto što morate napraviti, nego nešto u čemu ćete uživati.
Sastavi svoj san NMAX 125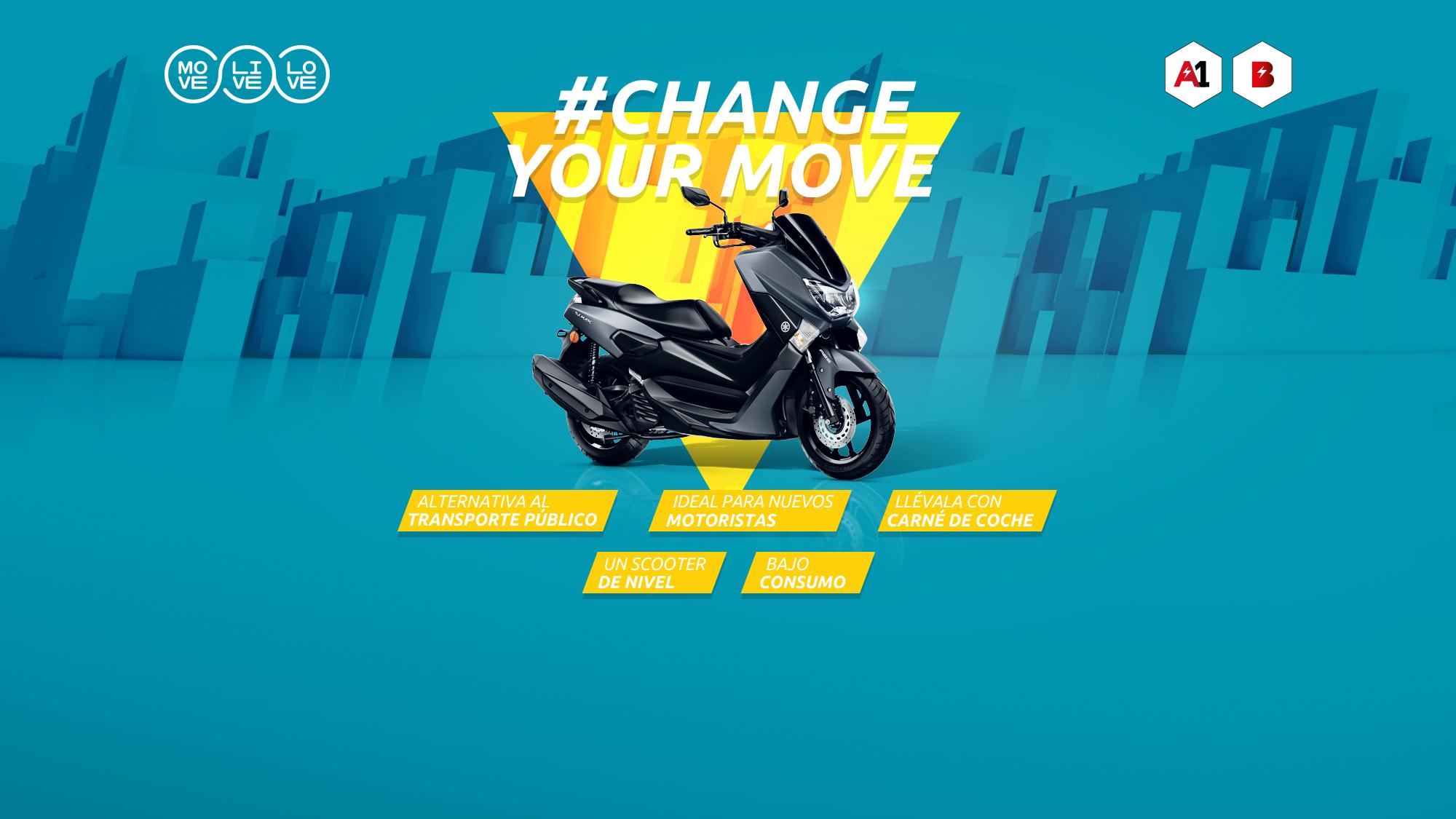 Yamaha NMAX. Svakodnevica uključena
Ovaj gradski skuter posebno je oblikovan za zadovoljstvo u vožnji uz sportske performanse i izvanrednu ekonomičnost. Zahvaljujući kompaktnom oklopu vozač i suvozač iskusit će pokretnost potrebnu za vožnju u gradskoj gužvi, a zahvaljujući snažnom 4-taktnom agregatu Blue Core zapremine 125 ccm sukladan s normom EU4, NMAX ima snažnije ubrzanje s manjom potrošnjom goriva.
Dinamičnim izgledom i specifikacijama visokog standarda, uključujući ABS, ovaj sportski gradski skuter nudi vrhunski dizajn u početničkoj kategoriji od 125 ccm. Yamaha NMAX: prijevozno sredstvo koje će vam promijeniti život.
Kratki pregled
Premium kvaliteta u početnoj kategoriji gradskih skutera
EU4-compliant Blue Core engine
Izmjenjivo pokretanje ventila (VVA) za snažno ubrzanje
Excellent fuel efficiency
Kompaktan sportski okvir
Izvrsna stabilnost i jednostavna pokretljivost
Standardni ABS s prednjim i stražnjim diskovima od 230 mm
Prostrana unutrašnja strana s puno prostora za noge
Izdašan spremnik ispod sjedala za pohranu kacige
Sportski i aerodinamičan oklop
Kotači od 13 inča sa stražnjom gumom širine 130 mm
LED svjetla s LCD instrumentima
Ukupne značajke i tehničke specifikacije
Ovu si stavku već dodao. U svojoj košarici za kupnju možeš prilagoditi količinu.
Proizvod je dodan u tvoju košaricu
This item is not compatible with the Yamaha you selected.
There are no required parts.