NMAX 155
Vremena se mijenjaju, a svi moramo razmišljati o najpametnijem načinu putovanja po gradu i okolici. Pogonjen snažnim agregatom od 155 ccm koji vam pruža brže ubrzanje za lakše pretjecanje – kao i veću maksimalnu brzinu za izbjegavanje prometa na autoputu – novi model NMAX 155 Yamahina je vizija osobne nove mobilnosti.
Sastavi svoj san NMAX 155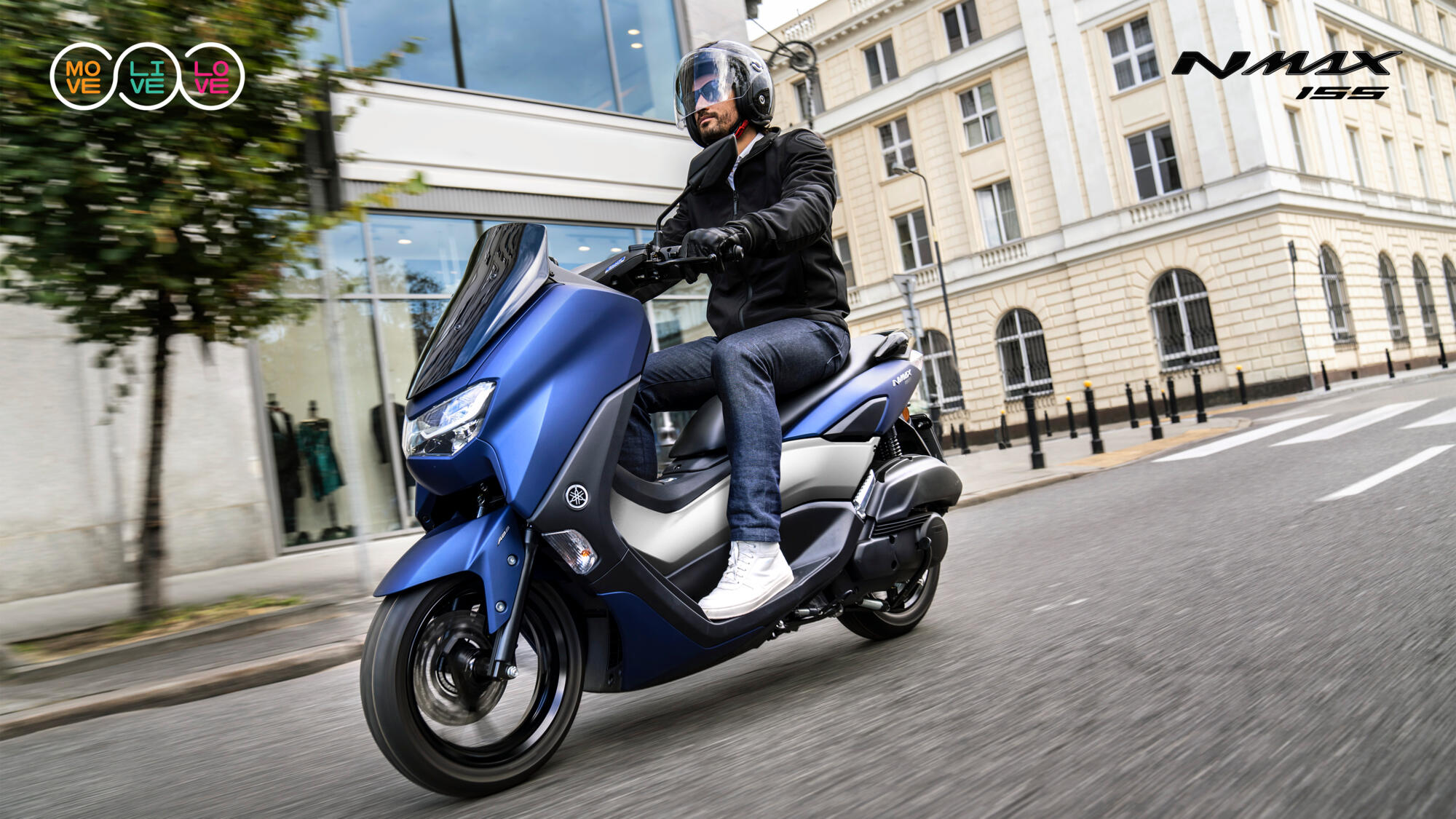 Stopljen s gradom
Novi sportski dizajn oklopa dolazi s najnovijim LED svjetlima i ima aerodinamičan prednji oklop koji pruža veću zaštitu od vjetra i kiše – dok novi okvir osigurava lakšu upravljivost u prometu te udobniji i opušteniji položaj za vožnju.
No, ono što zaista čini model NMAX 155 vrhunskim urbanim prijevoznim sredstvom njegova je mogućnost da vam omogućuje povezanost u svakom trenutku. Njegova nova upravljačka jedinica za komunikaciju (CCU, Communication Control Unit) spaja se putem Bluetootha s vašim pametnim telefonom kako bi vam pružila pristup bitnim informacijama – a značajke poput paljenja bez ključa Smart Key, utičnice i spremišta ispod sjedala čine svakodnevni život mnogo lakšim.
Kratki pregled
Agregat Blue Core od 155 ccm koji udovoljava standardu EURO5
Prednje i stražnje disk kočnice sa ABS sustavom
Utičnica za napajanje i prednji džepovi
Sustav kontrole trakcije
Novi sportski dizajn oklopa
Upravljačka jedinica za jednostavnu komunikaciju (CCU, Communication Control Unit)
Sustav Smart Key
Novi dizajn okvira
Sustav kretanja i zaustavljanja
Spremište ispod sjedala
Veći LCD instrumenti
Ukupne značajke i tehničke specifikacije
NMAX 155
Način na koji provodimo svoj život mijenja se i vrijeme je da pogledamo nove načine kretanja u gradu i oko njega. Potreba za socijalnim distanciranjem znači da su prepuni sustavi javnog prijevoza izgubili privlačnost – dok automobil više nije održiv zbog zakrčenih ulica, skupih parkirališta i sve većih cestarina.
Ovu si stavku već dodao. U svojoj košarici za kupnju možeš prilagoditi količinu.
Proizvod je dodan u tvoju košaricu
This item is not compatible with the Yamaha you selected.
There are no required parts.