Vrhunska snaga za putovanje.
Model Sidewinder ima ovjes s dvostrukim opterećenjem 146, namijenjen ekskluzivnoj gusjenici Camso® Cobra od 1,6 inča /41 mm za Europu. Svojim vrhunskim paketom amortizera FOX® i Yamahinim skijama "Mountain" pruža savršenu GT konfiguraciju izvanredne snage i okretnog momenta na bilo kojoj nadmorskoj visini, usklađeno s izvanrednim upravljanjem.
Ostale izvanredne značajke? Svakako! Kao što biste i očekivali od vodećih sanjki u klasi, užitak vožnje bez napora uz jedinstveni sustav EPS, koji upotpunjuju luksuzni elementi poput grijanih sjedala i grijača šake/palca, pokretanja tj. hoda unatrag s pomoću potisnog gumba, zaštitnog, visokog vjetrobrana i dojmljivog kapaciteta prtljage – savršeno za putovanje.
Kratki pregled
Jedinstveni Yamahin električni servoupravljač (EPS)
Četverotaktni 3-cilindrični agregat Genesis® 180 zapremnine 998 ccm
Jedinstveni Yamahin sustav turbopunjača
Neovisan prednji ovjes s dvostrukim ramenima i amortizer FOX® QS3
Spregnuti stražnji ovjes Dual Load 146
Ogroman prostor za pohranu s prtljažnikom u tunelu i bočnim koferima
Sofisticirana shema boja i upečatljive GT grafike
Iznimno udobna i grijana sjedala vozača i putnika
Ručke serije Stealth i sportska kočnica tvrtke Hayes
Praktičan potisni gumb za električno pokretanje i hod unatrag
Dvije utičnice od 12 V za priključivanje dodatne opreme i grijanih vizira
Upravljanje grijačima za drške i palčeve pomoću dva prekidača
Ukupne značajke i tehničke specifikacije
Sidewinder S-TX GT EPS
Provođenje vremena vani na utrtim stazama ili mekom snijegu, u radu ili igri, sjajan je doživljaj – tako nastaju trenuci koji se dugo pamte. Sve su osmišljene tako da pruže nenadmašne performanse u svjetskim razmjerima, neusporedivo upravljanje i vrhunsku udobnost – uz ekonomičnost i pouzdanost.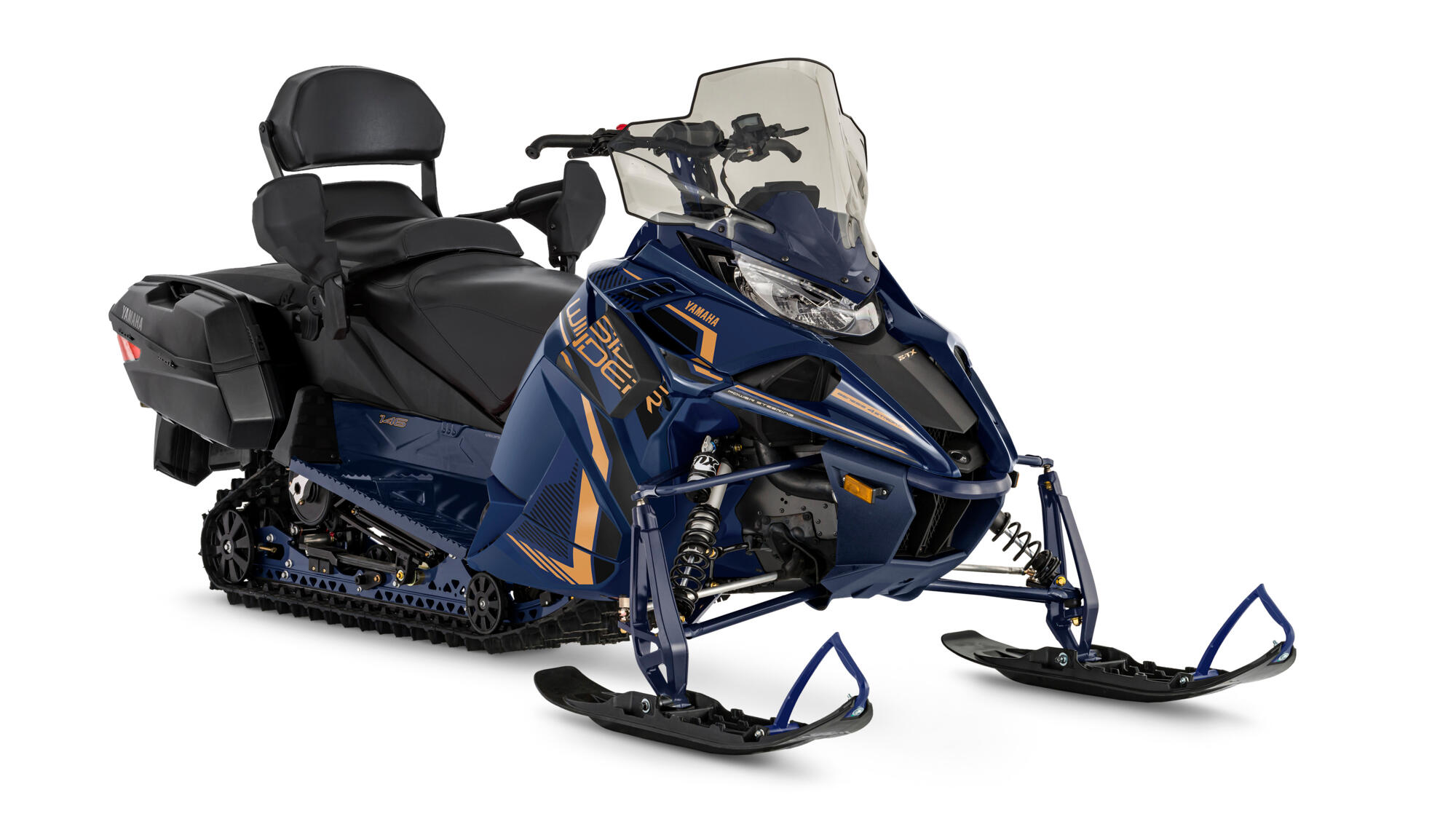 Ovu si stavku već dodao. U svojoj košarici za kupnju možeš prilagoditi količinu.
Proizvod je dodan u tvoju košaricu
This item is not compatible with the Yamaha you selected.
There are no required parts.