Legendarni stroj za putovanje za dvije osobe. Istražite!
Zavoljet ćete glatki odziv snage Yamahinog 3-cilindričnog agregata Genesis® s revolucionarnim sustavom gasa YCC-T (chip-controlled throttle) i sustavom postavki agregata D-MODE te uživati u svilenoj uglađenosti najnovijeg sustava ovjesa ProComfort. Kao dodatak ovoj moćnoj kombinaciji, Yamaha prva u industriji uvodi električni servo upravljač (electric power steering, EPS) koji osigurava postojano rukovanje i prigušuje povratne udarce na neravnim stazama.
Sada kad imate toliko odličnih značajki, nije li vrijeme da ih isprobate na jednoj duljoj pustolovini?
Kratki pregled
3-cilindrični 4-taktni agregat Genesis® sa sustavom YCC-T
Revolucija dugotrajnih putovanja – električni servo upravljač (EPS)
Yamahin sustav čipom upravljanog gasa (YCC-T)
Yamahin sustav D-MODE za postavke snage agregata
Sustav redukcije pomoću kočenja motorom (Engine Braking Reduction System, E.B.R.S.)
Stražnji ovjes ProComfort 151 s "Flip-Up" vodilicama
Geometrija prednjeg ovjesa druge generacije
Široke skije za meku vožnju od 180 mm sa središnjim trupom od 27 mm
Podesiv kut naslona za samostalnu vožnju ili za vožnju udvoje
Udoban i opuštajući položaj ručice
Istosmjerna utičnica za električni pribor
Višenamjenska digitalna instrumentna ploča
Ukupne značajke i tehničke specifikacije
RSVenture TF
Provođenje vremena na utrtim stazama ili na mekom snijegu poseban je doživljaj – tako nastaju trenuci koje se dugo pamte. Uživajte u našim motornim sanjkama. Sve su oblikovane i opremljene kako bi omogućile izvanredno rukovanje, učinkovitost, udobnost, ekonomičnost i pouzdanost.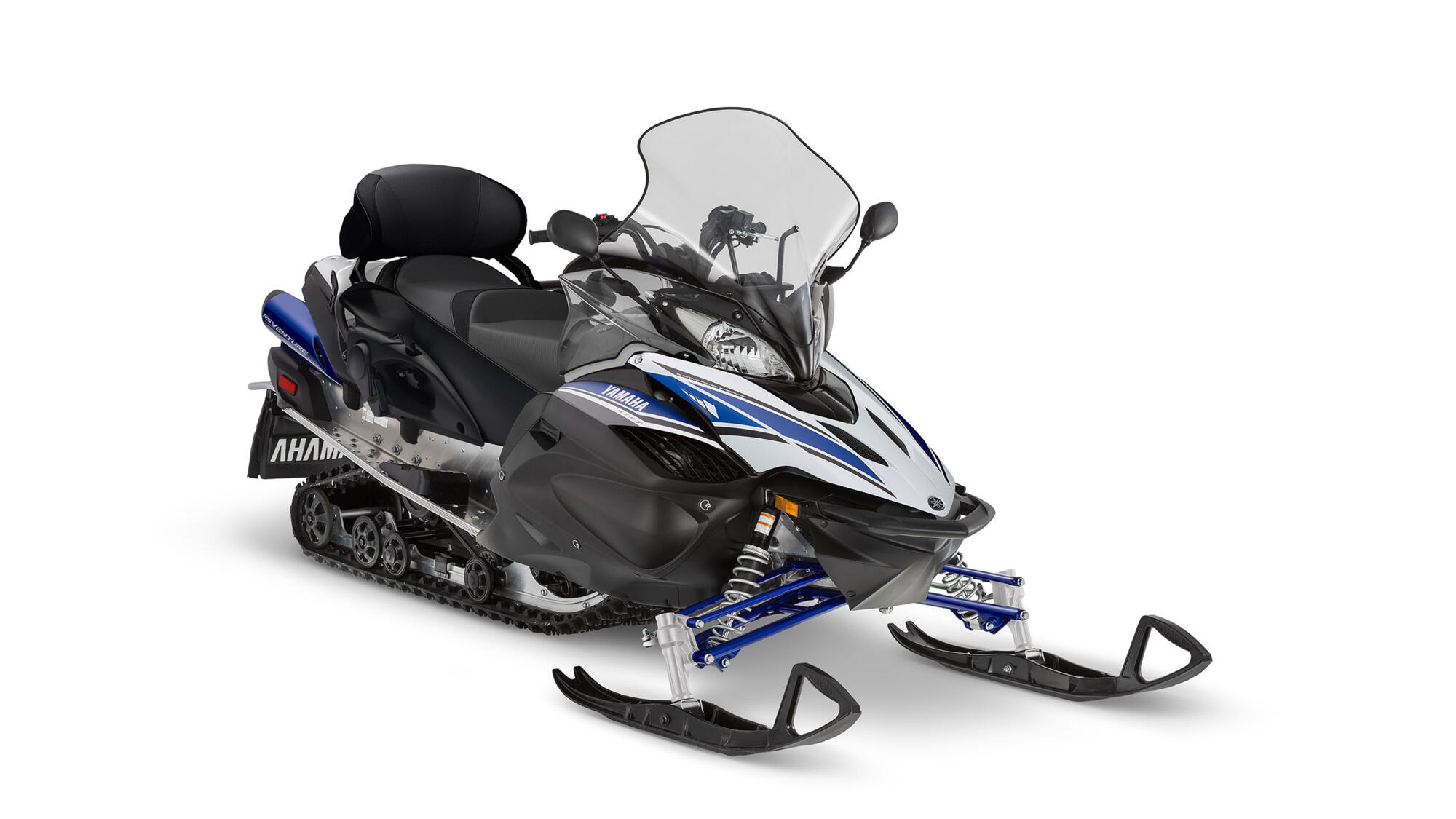 Ovu si stavku već dodao. U svojoj košarici za kupnju možeš prilagoditi količinu.
Proizvod je dodan u tvoju košaricu
This item is not compatible with the Yamaha you selected.
There are no required parts.