Uglađen i jednostavan.
Kompaktni 2-taktni jednocilindrični agregat stvara impresivnu snagu za vuču kako biste bez napora mogli održati korak na stazi, a duga 146-inčna gusjenica izvrsna je u mekanom snijegu, dok istodobno lako premošćuje pukotine na teškoj stazi. Rezultat? Udobnija vožnja.
Možda se radi o stroju srednje veličine, no luksuz i udobnost na njima zaista su potpuni! I praktični, uz električno pokretanje, potisni gumb za elektronički hod unatrag, podesive grijače ruku i palčeva i jasne digitalne mjerne instrumente kako biste postigli određenu brzinu. Zapravo, to je dojmljivi i moćni svestrani modeli koji bi se mogao dodati radnoj snazi.
Kratki pregled
Dvotaktni agregat obujma 397 ccm sa sustavom EFI
Sjedalo 2UP za vozača i suputnika s dodatnim lisnatim oprugama
Ovjes od 146 inča s novim ravnim profilom vodilice
Lagani neovisni prednji ovjes od 40 inča s dvostrukim ramenima
Gusjenica Cobra veličine 146 x 1,6 – za maksimalno prianjanje i vožnju
Yamahine široke skije s jednim trupom serije Mountain
Velik spremnik goriva zapremnine 44 litre za duže radne izlete
Elektronički potisni gumb za hod unatrag i električno pokretanje
Iznimno lagano podvozje za nenadmašnu okretnost
Prilagodljivi grijači upravljača i palčeva
Moderni digitalni mjerni instrumenti i visoki, oblikovani vjetrobran
Ukupne značajke i tehničke specifikacije
Transporter Lite 2UP
Provođenje vremena vani na utrtim stazama ili mekom snijegu, u radu ili igri, sjajan je doživljaj – tako nastaju trenuci koji se dugo pamte. Sve su osmišljene tako da pruže nenadmašne performanse u svjetskim razmjerima, neusporedivo upravljanje i vrhunsku udobnost – uz ekonomičnost i pouzdanost.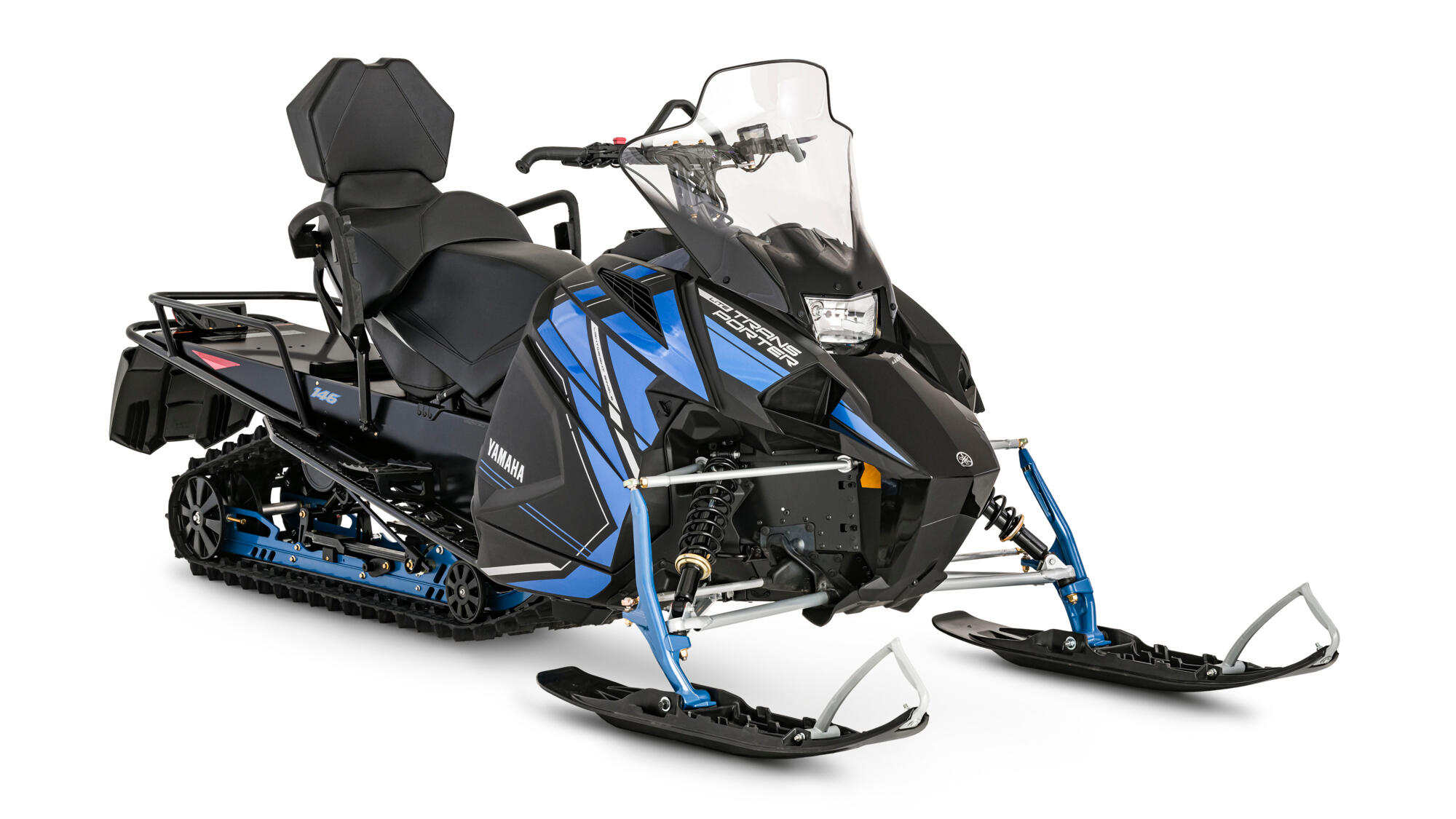 Ovu si stavku već dodao. U svojoj košarici za kupnju možeš prilagoditi količinu.
Proizvod je dodan u tvoju košaricu
This item is not compatible with the Yamaha you selected.
There are no required parts.