Naš model 800. Još više snage za otići bilo gdje!
Poput njegovih sestara iz linije Transporter, pruža odlična klizna svojstva i vrhunski rad gusjenice – uvijek i svugdje. Sjedalo serije Mountain omogućuje slobodu pokreta i stvarnu udobnost, stoga je istinski užitak izaći van i pokoriti divljinu, uživajući u izvrsnoj učinkovitosti u dubokom snijegu i na stazi.
Okretno, čvrsto podvozje i velika nosivost tereta čine ga idealnim za profesionalca koji treba obaviti teške poslove – ili za potpuno ležerne pustolovine. Na dugim putovanjima ovjes Dual Shock upija udarce neravne vožnje i osigurava uglađenu vožnju, dok visok, širok i čvrst vjetrobran pruža zaštitu u zahtjevnim uvjetima.
Kratki pregled
Lagan i pouzdan 2-taktni agregat obujma 794 ccm
Dvostupanjsko ubrizgavanje goriva za snagu i ekonomičnost
Ovjes s dvostrukim amortizerima s podiznim vodilicama koje se mogu zaključati
Neovisan prednji ovjes od 38 inča s dvostrukim ramenima – za precizno upravljanje
Duga i moćna gusjenica Camso® Power Claw od 153 inča
Yamahine skije serije Mountain – široke i stabilne u dubokom snijegu
Visoki, upravljački sustav i udobno sjedalo serije Mountain
Praktično električno pokretanje i prekidač za hod unatrag
Moderni, višefunkcijski mjerni instrument s jasnim prikazima
Spremnik za gorivo velikog kapaciteta (52 l) za duge radne dane
Velika i jaka platforma za prtljagu sa čvrstim nosačem tereta
Veliki zaštitni vjetrobran s ugrađenim retrovizorima
Ukupne značajke i tehničke specifikacije
Transporter 800
Vožnja na utrtim stazama ili po mekom snijegu poseban je doživljaj, čak i ako vam je to posao. Uživajte u našim motornim sanjkama. Sve su oblikovane i opremljene kako bi omogućile izvanredno rukovanje, učinkovitost, udobnost, ekonomičnost i pouzdanost.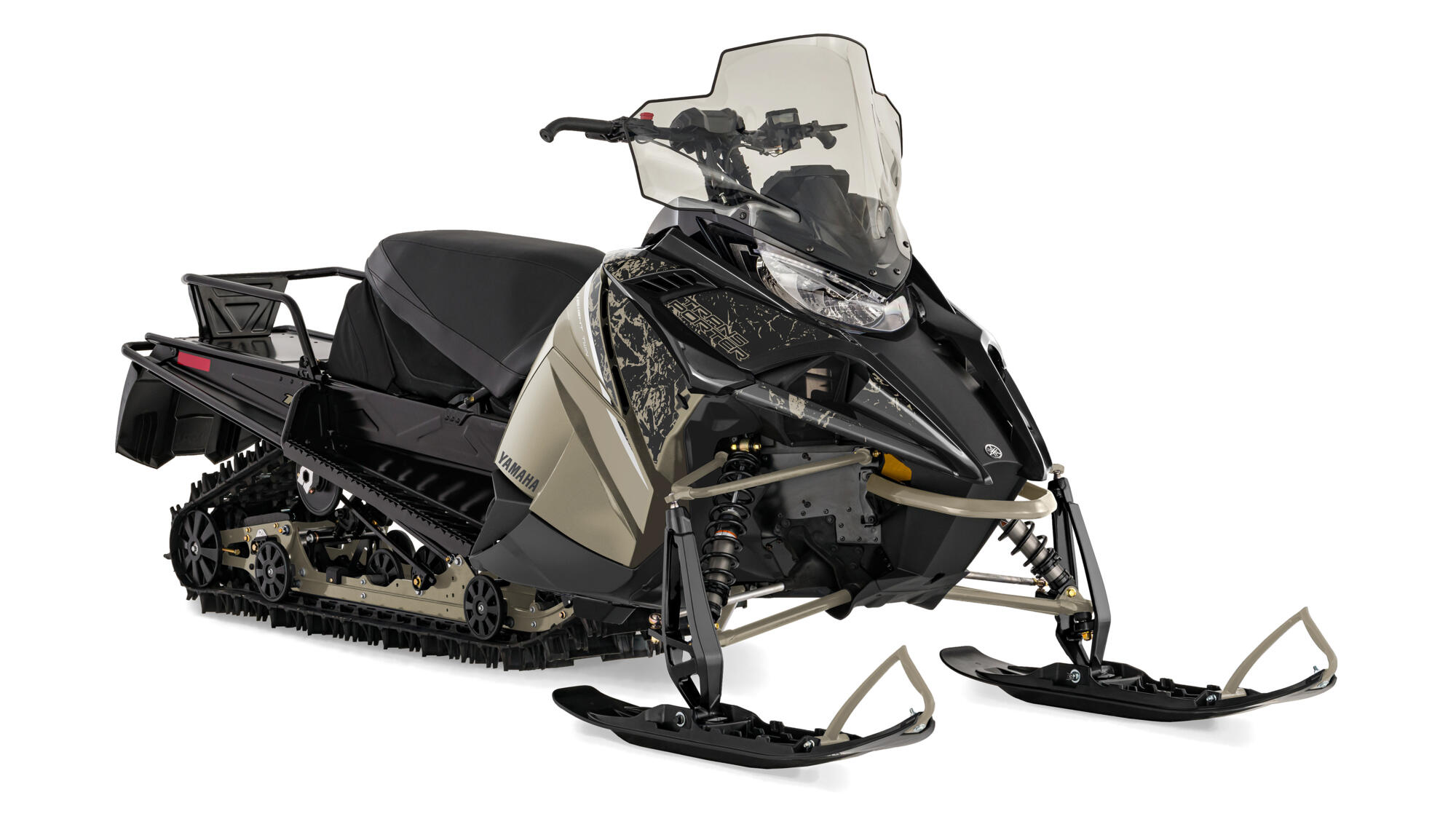 Ovu si stavku već dodao. U svojoj košarici za kupnju možeš prilagoditi količinu.
Proizvod je dodan u tvoju košaricu
This item is not compatible with the Yamaha you selected.
There are no required parts.