Kapacitet protoka od 1000 litara u minuti? Pumpa YP30G nudi to!
Model YP30G s kapacitetom protoka od 980 litara u minuti uz potpuno pouzdan rad i zapanjujuće razine učinkovitosti zahvaljujući uglađenom Yamaha 4-taktnom OHV agregatu. Učinkovita jedinica koja se lako pokreće zbog elektronskog paljenja i velikog prigušivača radi izuzetno tiho.
Usto postoje posebne značajke koje pružaju dugi vijek trajanja i olakšavaju korisnicima rad s pumpom. Značajke su ugrađene u svaki dio ovog snažnog uređaja i zbog toga zaslužuje nositi naziv Yamaha.
Kratki pregled
Moćan 4-taktni Yamaha OHV agregat zapremine 171 ccm s 5 KS
Automatski dekompresijski sustav za jednostavnije pokretanje
Sustav elektronskog pokretanja bez potrebe za održavanjem (TCI)
Veliki prigušivač za izuzetno tih rad
Pouzdanost i učinkovita potrošnja goriva te dug vijek trajanja agregata
Samozalivna centrifugalna pumpa s priključcima od 80 mm / 3"
Maksimalan kapacitet pumpe - 980 litara u minuti
Dužina usisa od 31 m i visina usisa od 7 m
Vrijeme samozaliva je samo 120 sekundi za 5 m
Spremnik goriva visokog kapaciteta (4,5 l) za dugi rad
Košuljica cilindra od lijevanog željeza za dulji vijek trajanja
Izdržljivi, cjevasti metalni okvir koji ide preko cijele pumpe
Ukupne značajke i tehničke specifikacije
YP30G
Svi Yamaha proizvodi, od motocikala i vanbrodskih motora do motornih sanjki, oblikovani su i osmišljeni kako bi vam olakšali život; u ovom slučaju to su pumpe za vodu koje pretvaraju problematičan posao u jednostavan zadatak! Preko 30 godina ispunjavamo sve potreba potrošača i profesionalaca uvodeći najnovije tehnologije i inovacije u svoju proizvodnu liniju.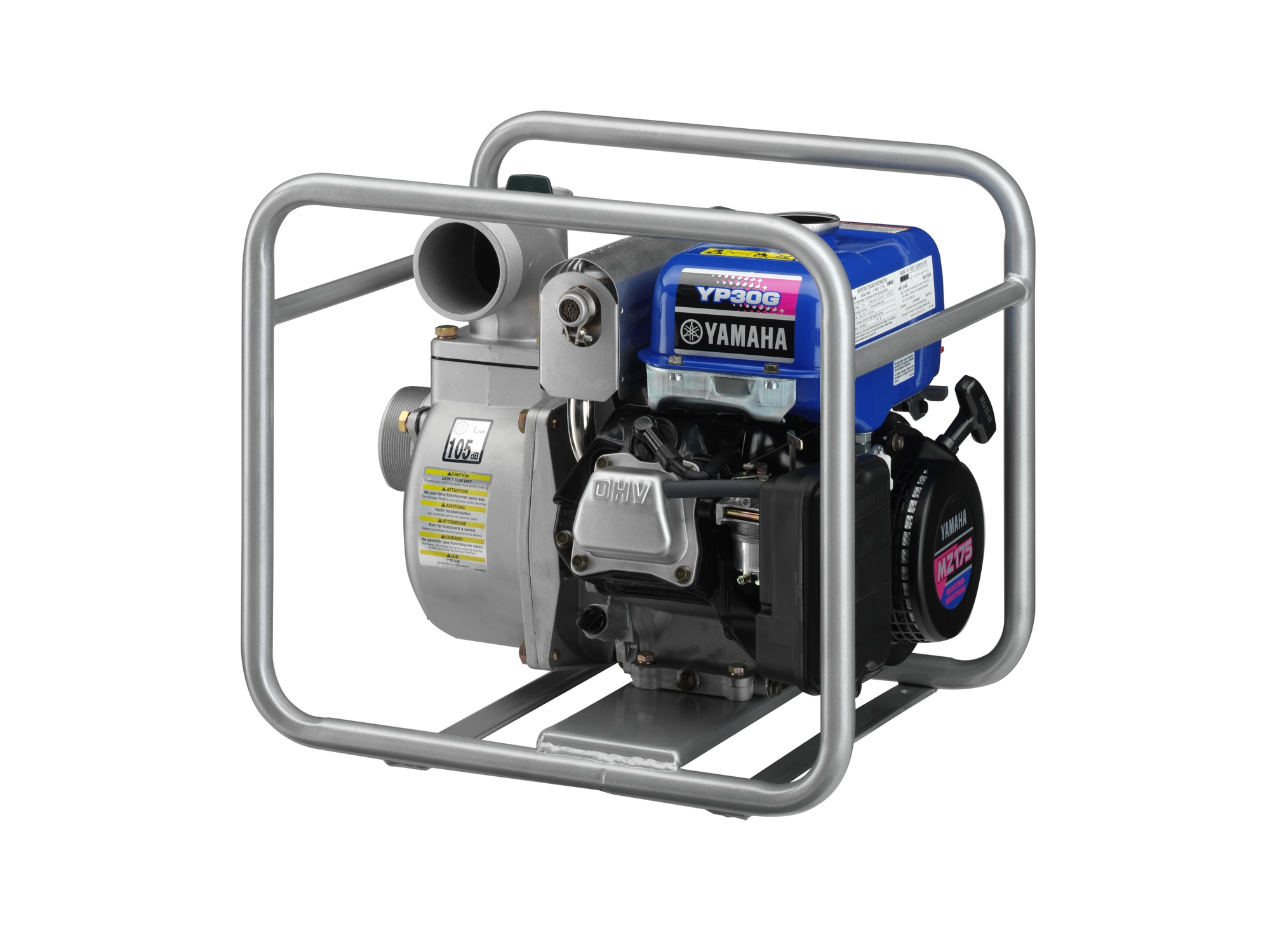 Ovu si stavku već dodao. U svojoj košarici za kupnju možeš prilagoditi količinu.
Proizvod je dodan u tvoju košaricu
This item is not compatible with the Yamaha you selected.
There are no required parts.