Suvremeni svestrani model.
Izvanredan motor od 1.812 ccm, s visokotlačnom pumpom za gorivo i inteligentnim elektroničkim sustavom regulacije gasa, pruža uglađene, snažne i učinkovite performanse. Elegantni trup, zajedno s izvanrednim RiDE® sustavom, obećava najudobnije i najstabilnije upravljanje koje ste ikada doživjeli.
Uz značajke kao što su način rada na niskim okretajima motora i tempomat, luksuzna sjedala za tri osobe, veliku, stabilnu platformu za plivanje, iznimno duboko gazište za penjanje na palubu, dvije ručke za držanje, obilje prostora za pohranu koje jamči vrhunsko iskustvo kada ste sami, sa svojim partnerom, obitelji i prijateljima, FX HO odista je svestrani model.
Kratki pregled
Veliki LCD dodirni zaslon u boji od 5 "
Mogućnost sinkronizacije pametnog telefona
Spreman za crtač GPS karte
Jednostavan pristup pretincu za rukavice
Nova registracijska pločica i ažuriran položaj pokrovitelja
Poboljšana ergonomija i kutija s prekidačima za funkcije
Motor velike izlazne snage zapremnine 1.812 ccm
Najdulji i najudobniji trup u asortimanu
Jedinstveni sustav podešavanja upravljača u 4 položaja
Revolucionarni sustav RiDE
Ukupne značajke i tehničke specifikacije
FX HO
Bilo da se radi o opuštenom putovanju ili sportskoj vožnji, nevjerojatni model FX HO jednostavno ispunjava očekivanja. U potrazi ste za modelom WaverRunner dizajniranim za maksimalno uživanje u vožnji? – svidjet će vam se ovaj stroj, bilo da ste sami, s obitelji ili prijateljima!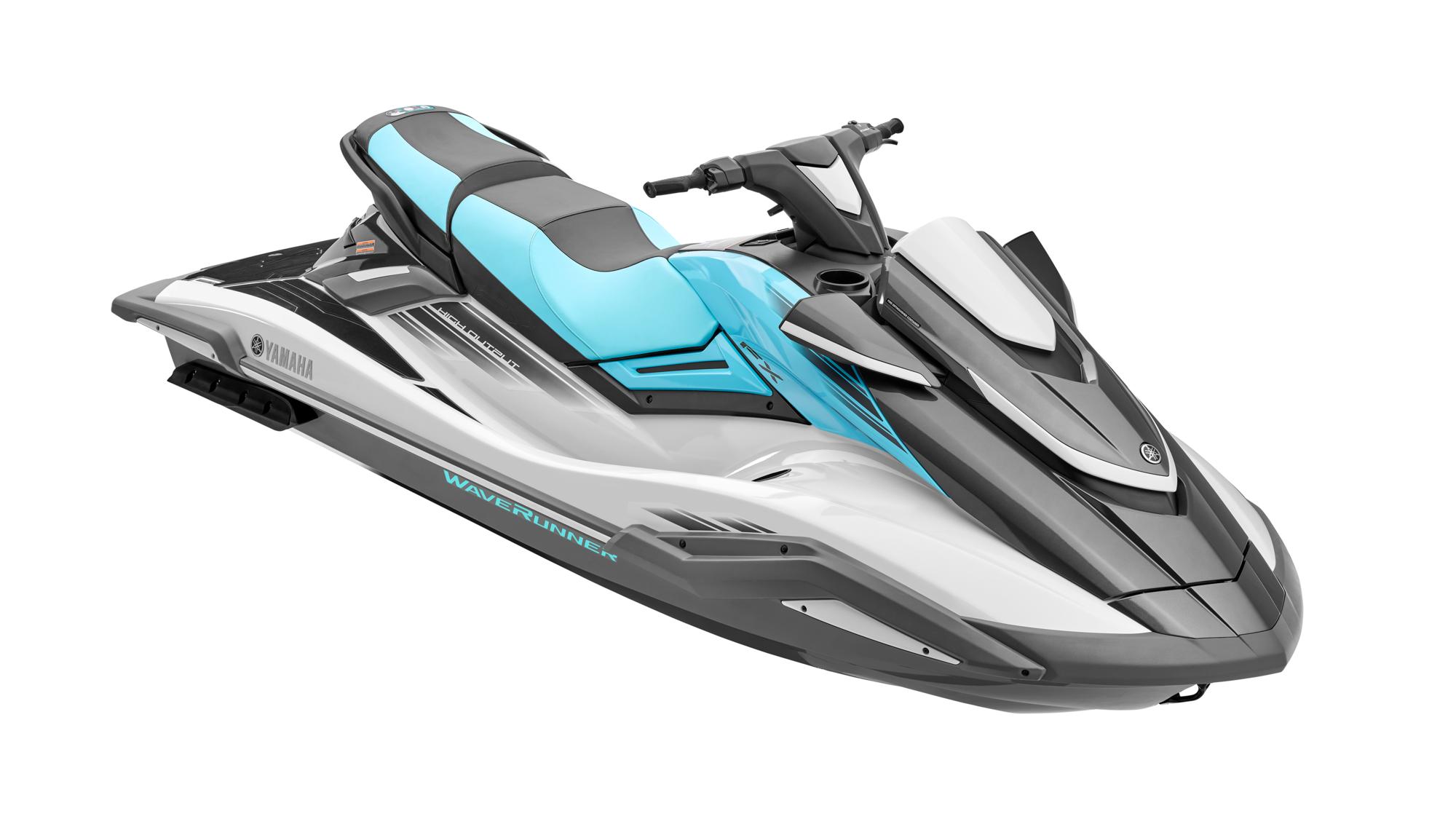 Ovu si stavku već dodao. U svojoj košarici za kupnju možeš prilagoditi količinu.
Proizvod je dodan u tvoju košaricu
This item is not compatible with the Yamaha you selected.
There are no required parts.