Nevjerojatni EXR - brži i još zabavniji
To je vrlo snažno sportsko plovilo koje je istodobno svestrano i jednostavno za upravljanje. Visoko na popisu jedinstvenih značajki lagan je i okretan NanoXcel2 trup i naša revolucionarna tehnologija RiDE, intuitivni i jednostavni upravljački sustav koji je već iz temelja promijenio navike vožnje plovila vlasnika naših vrhunskih modela.
Usprkos pristupačnoj cijeni EXR je čistokrvna Yamaha s tehničkim inovacijama, vrhunskim inženjerskim rješenjima i vrhunskom pouzdanošću.
Kratki pregled
Brzinomjer i tahometar + razina goriva i sati rada
Pretinac za rukavice i spremište na pramcu i ispod sjedala
Veliki obujam od 50 l goriva – za dulju zabavu
Praktična i udobna ručka za ponovno ukrcavanje
Snažna kuka za vuču za skijaše, wakeboarding i druge vodene igračke
Revolucionarni sustav RiDE™ – intuitivno upravljanje
Snažni agregat TR-1 HO tvrtke Yamaha – 3-cil. od 1049 ccm
Jasan i informativan višenamjenski LED zaslon
Elegantne boje i atraktivne moderne grafike
Laki, no iznimno čvrsti NanoXcel 2 trup i paluba
Ukupne značajke i tehničke specifikacije
EXR
Današnji WaveRunner uživa ugled vodećeg u svijetu po pitanju pouzdanosti i ukupnih performansi, koji je rezultat dugogodišnjeg uspjeha – i uvijek smo bili predvodnici s našim revolucionarnim razvojem učinkovite 4-taktne tehnologije. Rezultat? Nijedno drugo plovilo nije mu ni blizu.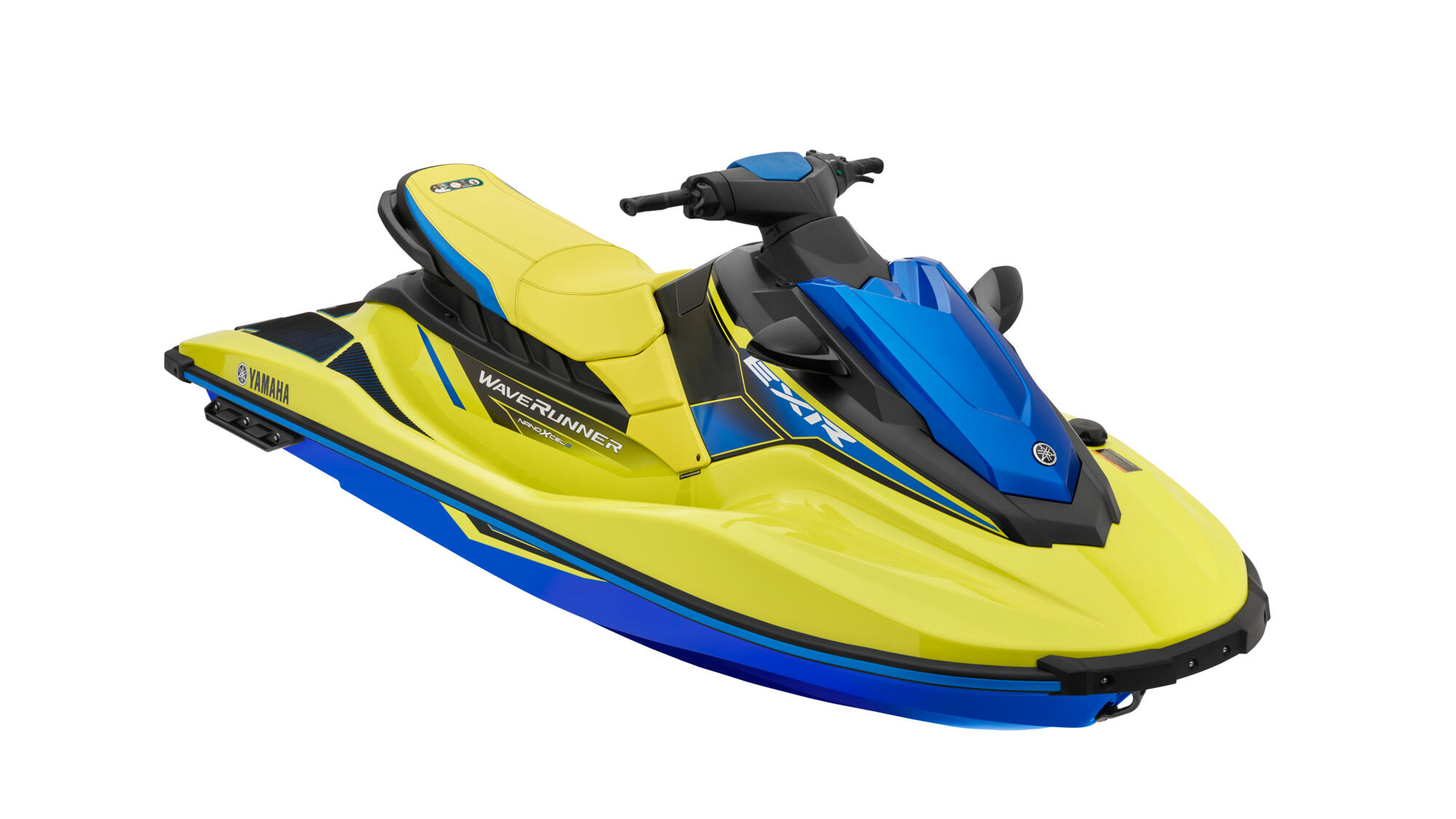 Ovu si stavku već dodao. U svojoj košarici za kupnju možeš prilagoditi količinu.
Proizvod je dodan u tvoju košaricu
This item is not compatible with the Yamaha you selected.
There are no required parts.