Sale
New
You have already added this item. You can adjust the quantity in your shopping cart.
Additional parts required
To mount this part on your you will need several parts. <br/> Would you also like to add these extra parts to your shopping cart?
Selected by you: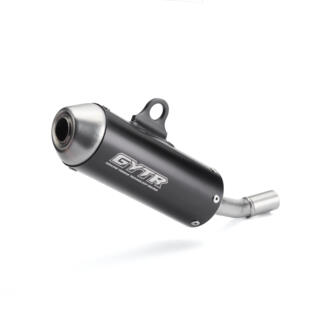 GYTR® Silencer
br8-e4753-0e-00
Parts being added
Continue
The product has been added to your cart
This item is not compatible with the Yamaha you selected.
There are no required parts.
Search for your Yamaha
No results
Select model
No results
Select a Yamaha model to see if there are required parts.
NO_PARTS_FOR_SELECTED_UNIT
Selected Yamaha
Product Details

Improves overall engine performance in combination with the GYTR® exhaust pipe

Quick and easy installation
Factory racing look
Weight-saving
Strong black anodized coating
Tested and developed in cooperation with Yamaha racing
Laser-engraved GYTR® logo for long-lasting appearance
Non-street legal - for closed circuit use only!