Sale
New
You have already added this item. You can adjust the quantity in your shopping cart.
Additional parts required
To mount this part on your Wolverine® X4 850 you will need several parts. <br/> Would you also like to add these extra parts to your shopping cart?
Selected by you: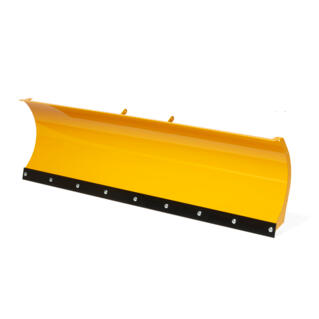 Plough Blade 72"
42s-f85b0-v0-00
Parts being added
Continue
The product has been added to your cart
This item is not compatible with the Yamaha you selected.
There are no required parts.
Product Details

Super-handy tool suitable to shove snow, sand or gravel away with ease

Most versatile, durable and high-performance plough available on the market for many heavy-duty outdoor work
Center cross member adds extra rigidity
Boxed design contributes to extra support
Thick and sturdy wear bar with steep angle for maximum surface scrapping
Special low friction powder-coated finish prevents snow to stick to the blade
Most complete plough due its ability to be applied with a variety of useful optional accessories such as the Plough Marker Set, Plough Blade Side Wall, Plow Lift Rope, etc. Please see enclosed application matrix for all available accessories
Easy to mount