XT1200Z Super Ténéré
Adventure travelling takes skill, courage and endurance – as well as faith in your machine. Faith that it'll love rocky river crossings and dirt roads as much as you do. Faith that it's going to be comfortable on a long freeway haul. Faith that it's got what it takes to carve up twisty mountain roads.
Build your dream XT1200Z Super Ténéré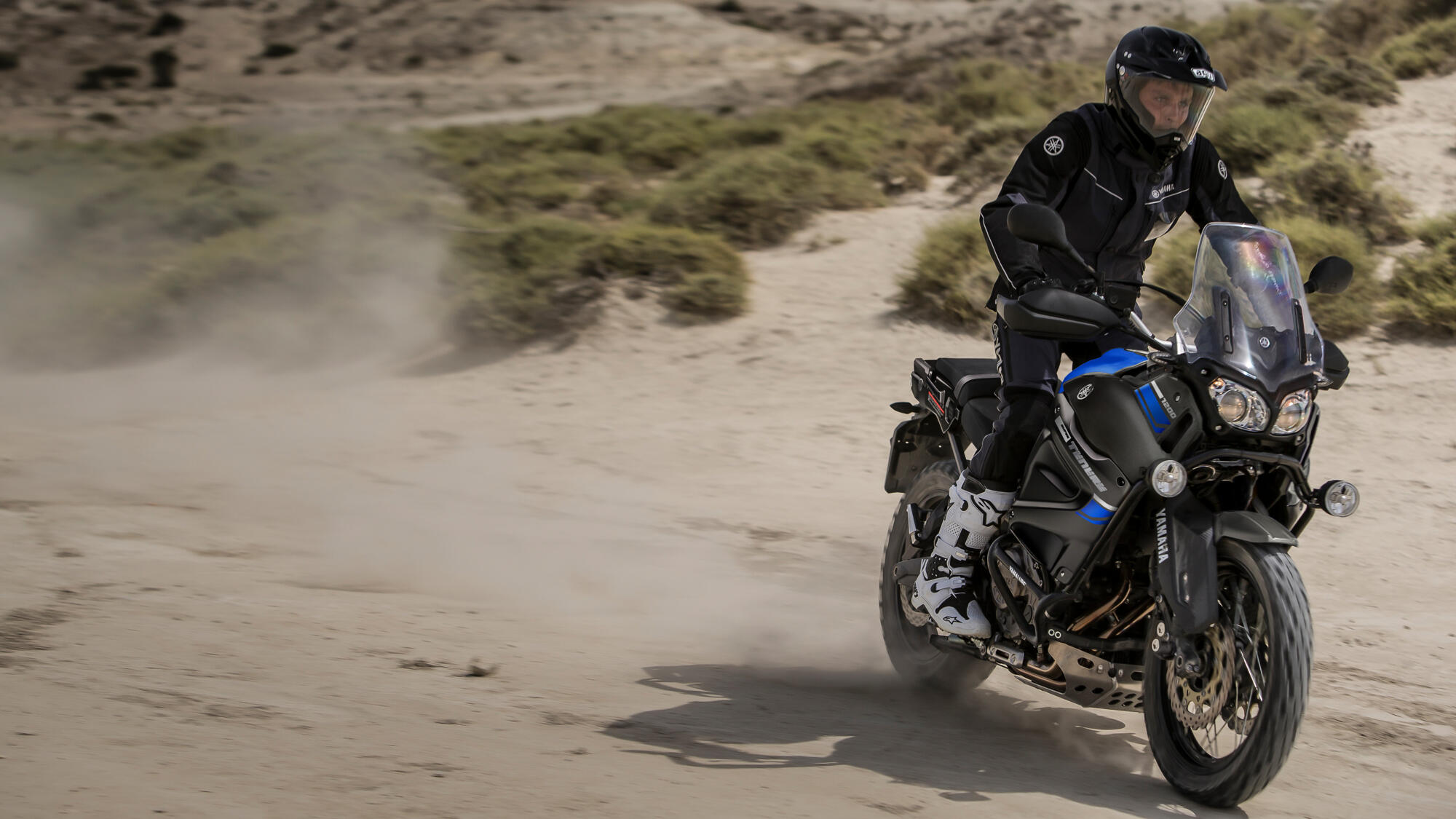 Go Beyond
The Super Ténéré is built from the ground up to be the most exciting next-generation adventure tourer, combining Yamaha's Dakar-bred toughness and reliability with light, easy handling and advanced rider assist technology.
The Super Ténéré is now available in eye-catching, distinctive Matt Grey.
At a glance
Shaft drive inline 2-cyl engine - 270-degree crank
Mass kept low and central for agile handling
Intelligent Unified Brake System and ABS
YCC-T, 3-stage traction control, Yamaha D-mode
Tough spoked, tubeless aluminium rims
Adjustable front and rear suspension
Adjustable seat height
Full Features & Techspecs
XT1200Z Super Ténéré
Yamaha began with a clean sheet and a clear vision for the Super Ténéré – the intelligent adventure travel bike. We started with a big, powerful engine – with an inline 2-cylinder layout to keep the bike compact and narrow – and a 270-degree crank for superb throttle feel.