Extreme exploration!
The tunnel and steering system is based on the SR-M Mountain chassis complemented with a lightweight mountain seat, tapered foot boards and Stealth controls. Top-shelf Fox® Zero QS3 premium quality shocks are found up front to accommodate a wide range of terrain and riding styles.
Features like a Mountain seat, J-hook bars, sport windshield, reverse gear, electric start and hand/thumb warmers assure that you meet your adventure in full comfort.
At a glance
Yamaha's unique turbo-power system
Stealth handlebar and Hayes racing brake
Dual-switch grip control for hand & thumb warmers
Extrovert drive sprockets for secure grip on track
Independent Double Wishbone front suspension and FOX® QS3 shock
Versattak 146 rear suspension
Massive low-end torque for control in deep snow
Push Button electric start and push-button reverse
Genesis® 180 hp class engine - 4-stroke 3-cylinder 998cc
Extreme colour scheme and striking SE graphics
Dual digital gauges and sleek, low windshield
Full Features & Techspecs
Sidewinder X-TX SE
Being out on the trail or in the powder, for work or play, is one of life's great feelings - creating emotional moments to linger long in the memory - so enjoy our snowmobiles. Each one is designed to deliver world-beating performance, unmatched handling and supreme comfort - with economy and reliability.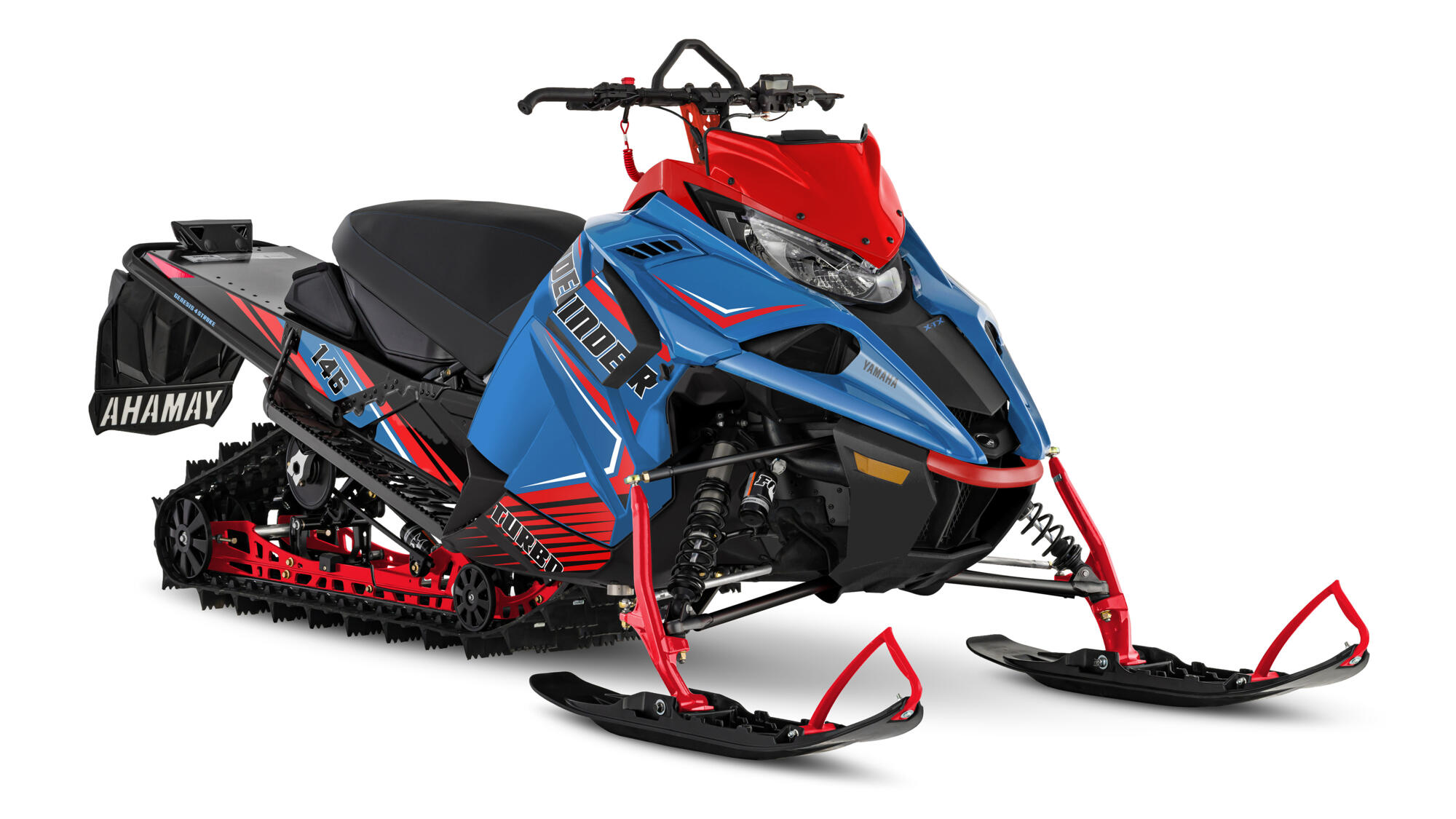 You have already added this item. You can adjust the quantity in your shopping cart.
The product has been added to your cart
This item is not compatible with the selected Yamaha model.
No additional parts are required.