Yamarin Cross 64 Bow Rider
The 64 Bow Rider is a boat with genuinely impressive all-round capability - equally at home ferrying people around for day trips, taking you and your friends fishing, or on duty as a family tender. This fast and spacious boat gives you exhilarating speed and performance and is sure-footed and stable - so it's ideal for water sports too.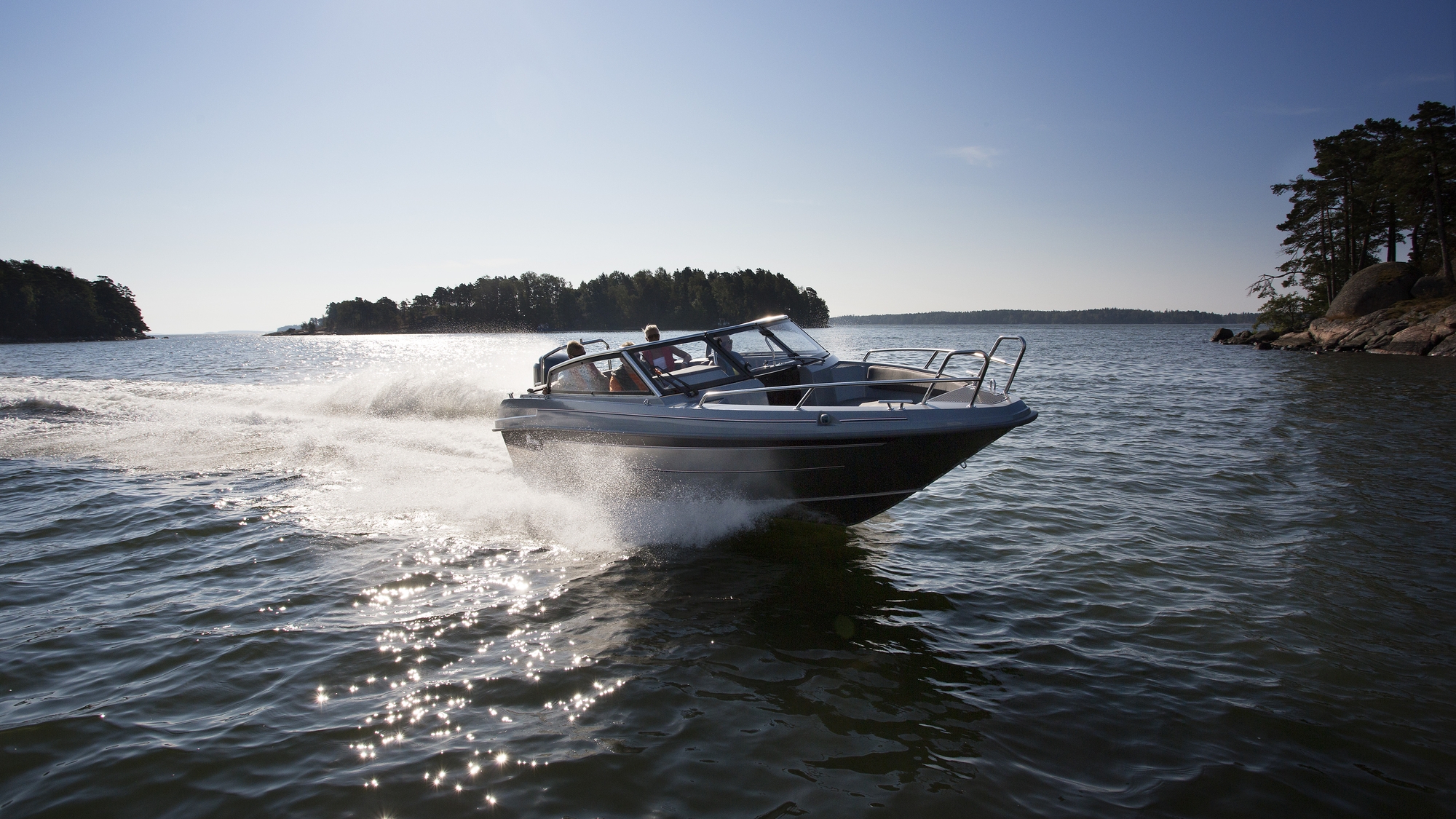 Sporty, speedy and spacious - a true all-rounder!
The focus is on design and ease of movement. The new bow shape and higher handrails make it easier to step into the boat and also at the bow is a comfortable L-shaped couch with a backrest.
A truly comfortable ride is the aim here, with a sturdy, more upright windscreen and long side screens to provide extra protection from wind and spray.
Auf einen Blick
The perfect partner for water sports
Windshield wiper on Starboard side
Hydraulische SeaStar-Lenkung
New bow shape for easy boarding and access
Eingebaute Navigationsleuchten
Strong and sturdy swimming steps
Zwei Yamaha Multifunktions-LAN-Anzeigen
Excellent performance and handling characteristics
Gesamte Funktionen und technische Daten
Yamarin Cross 64 Bow Rider
A Yamarin Cross is always ready to take you on an adventure, whether it's a summer trip to a nearby island, a day of high speed water sports - or gliding quietly along with your fishing lines out. Whatever your choice, no other boat will deliver better handling and performance, while the sleek, sturdy hull guarantees a relaxing, comfortable ride for everyone.