Yamarin 68 Cabin
The 68 Cabin is a truly comfortable boat that sets new standards for family boating. This highly practical craft provides comfortingly secure passenger space for children and senior boaters alike and offers a great solution for families who want to enjoy a long and active season of boating.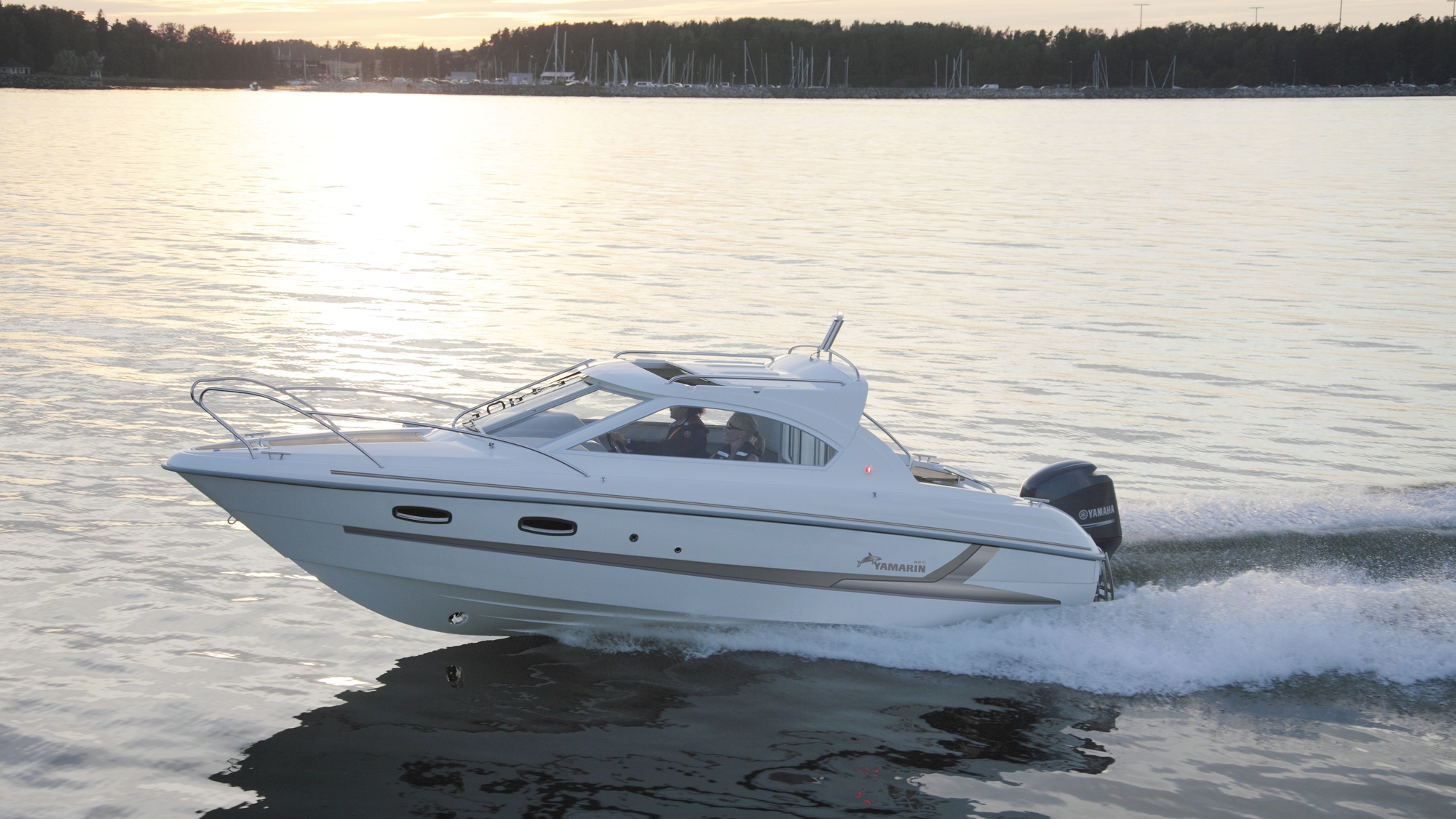 The 68 Cabin - All-weather comfort for the family
Thanks to its on-board comfort and convenient walk-through layout, the 68 C is the ideal choice for boating in any weather. The 2+1-berth cabin is light and airy and the wide sliding door provides easy access to the sheltered stern area.
This attractive model really is feature-packed, with a well-equipped pantry, cooking stove, water system and water-flushed toilet as standard.
Auf einen Blick
Comfortable 2+1-berth cabin & 1-2 berths in stern
Large cockpit and stern areas with canopy option
Comfortable offshore helm seat
Water-flushed toilet with 30L septic tank
Wash basin and water system with 45L water tank
Two Yamaha LAN multi-function instruments
Wallas 800 cooking stove
Two-battery system including isolator cable
Manual and electric bilge pumps
Windshield wiper on driver's side
Navigation lights and 12V outlet
Gesamte Funktionen und technische Daten
Yamarin 68 Cabin
The exciting world of Yamarin is built on this promise - that our boats will bring you the chance to enjoy the best summer of your life, basking in the sun, soaking up the warmth and spending quality time on the water. For day cruising, longer relaxing trips with the family, or just going out fishing or exploring, a Yamarin is the perfect choice.