Sale
New
You have already added this item. You can adjust the quantity in your shopping cart.
Additional parts required
To mount this part on your Grizzly 700 EPS Alu you will need several parts. <br/> Would you also like to add these extra parts to your shopping cart?
Selected by you: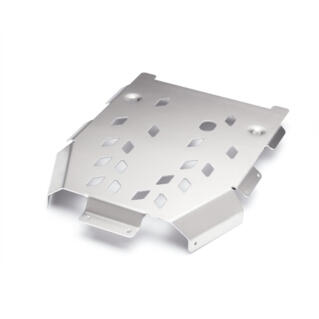 Middle Bash Plate
atv-3b400-00-15
€192,95
Parts being added
€192,95
Continue
The product has been added to your cart
This item is not compatible with the Yamaha you selected.
There are no required parts.
Product Details

Durable protection for tight approaches, high stumps or rocks on the trail.

Made of lightweight brushed aluminium
Replaces stock middle plate for a nice finishing
Constructed of 5052 brushed aluminium
Combine it with the optinal Front and Rear Bash Plate for added protection