Ultimate lightweight portable electricity.
Ideal for camping trips and outdoor events, the EF1000iS can be used to power a range of appliances - from radios and TVs to coffee makers. It also has a 12V outlet for battery charging.
The inverter system with pulse width modulation produces higher-quality, cleaner electricity, and sound absorbing materials keep the volume down. Combined with the easy to use single-sided control panel, it makes for a quiet and convenient power source. *at ¼ rated load E-Control on.
At a glance
Lightest weight in its class
Compact design
High quality electricity
Quiet operation
12hr operation (¼ rated load Economy Control on)
4-stroke, air-cooled 50cc engine
Exclusive dual coil alternator stator
Centralized control panel
Full Features & Techspecs
EF1000iS
Yamaha generators are full of state-of-the-art technology that not only guarantees high-level performance, but also makes them outstanding in operation, economy and durability.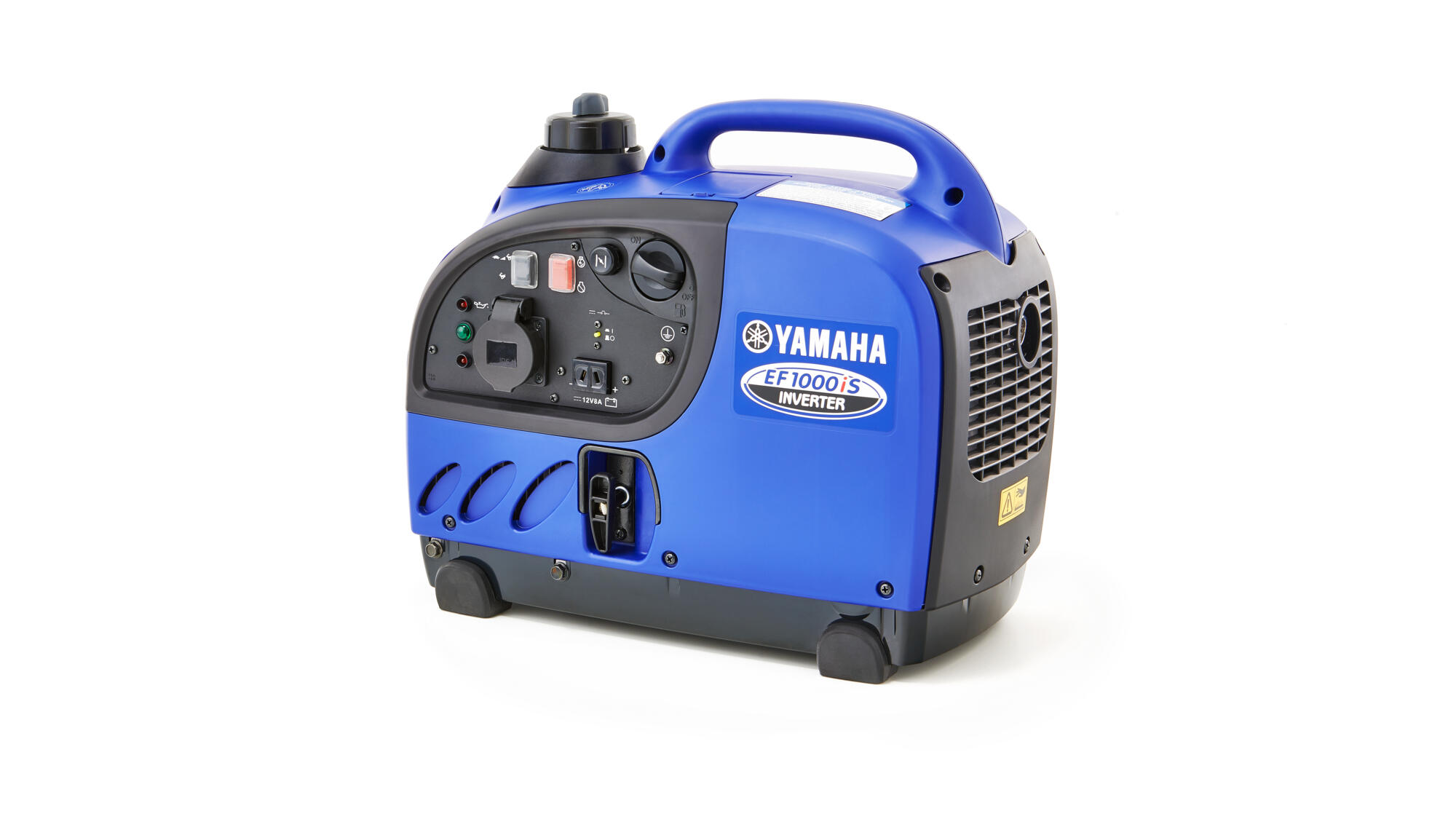 You have already added this item. You can adjust the quantity in your shopping cart.
The product has been added to your cart
This item is not compatible with the selected Yamaha model.
No additional parts are required.