Your own personal power station.
Powerful, quiet, economical and compact, the high output Yamaha EF2200iS packs a mighty punch. It's designed to deliver max 2.2kVA of clean power in any location, making it ideal for a wide range of applications.
Yamaha's Smart Throttle technology gives you up to 10.5 hours of continuous performance at ¼ load – and with an ultra-low noise output of just only 57dBA (at 7 metres and ¼ load), the EF2200iS quietly and efficiently gets on with its job while you get the most of your day, whether you're at work or play.
At a glance
Rugged design with advanced Yamaha technology
Smart Throttle ensures extra-long run time of up to 10.5 hours at ¼ load
Max 2.2 kVA of clean, modulated high power output
Economical and powerful Yamaha MZ80 engine
Ultra-quiet operation – only 57dBA at 7 metres and ¼ load
Convenient Tri-handle design for easy carrying by 2 people
Overload Power Reset button restores power in 3 seconds
Yamaha Easy Carburettor Drain eliminates stale fuel issues
Fuel gauge and LED illuminated control panel
Compact dimensions and low weight of just 25kg
Full Features & Techspecs
EF2200iS
Wherever you go and whatever you do, the compact and lightweight EF2200iS is ready to deliver instant power for business or pleasure. Its range of convenient features make it a joy to operate – and with a low weight of just 25kg this rugged generator is easy to carry and transport.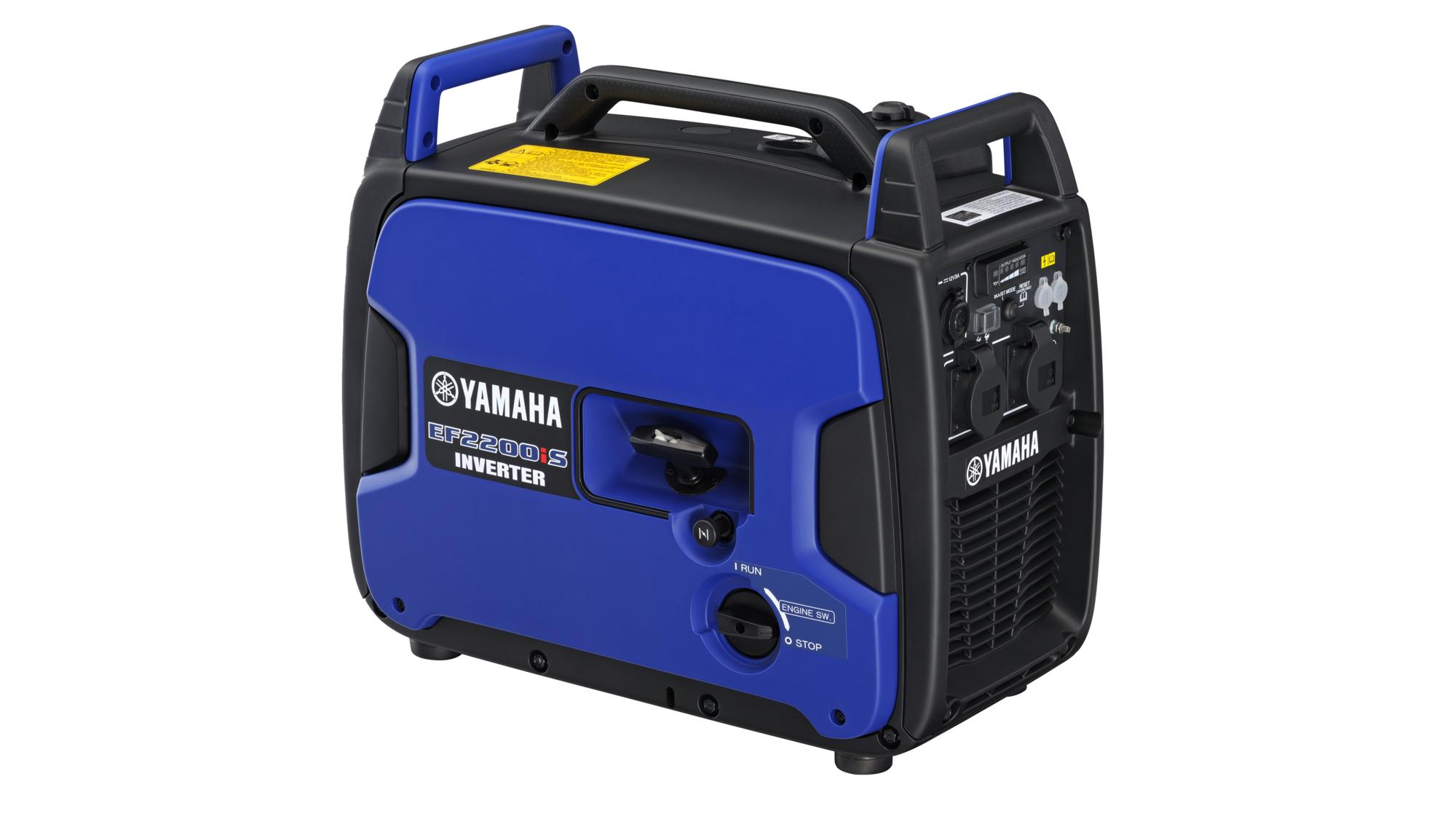 You have already added this item. You can adjust the quantity in your shopping cart.
The product has been added to your cart
This item is not compatible with the Yamaha you selected.
There are no required parts.