YZF-R6
The YZF-R6 is a legend on the street - and with 3 Supersport World titles in recent years it's also a proven winner on the race track. One ride on this MotoGP-bred racer and you enter the exciting world of Yamaha. R World!
Build your dream YZF-R6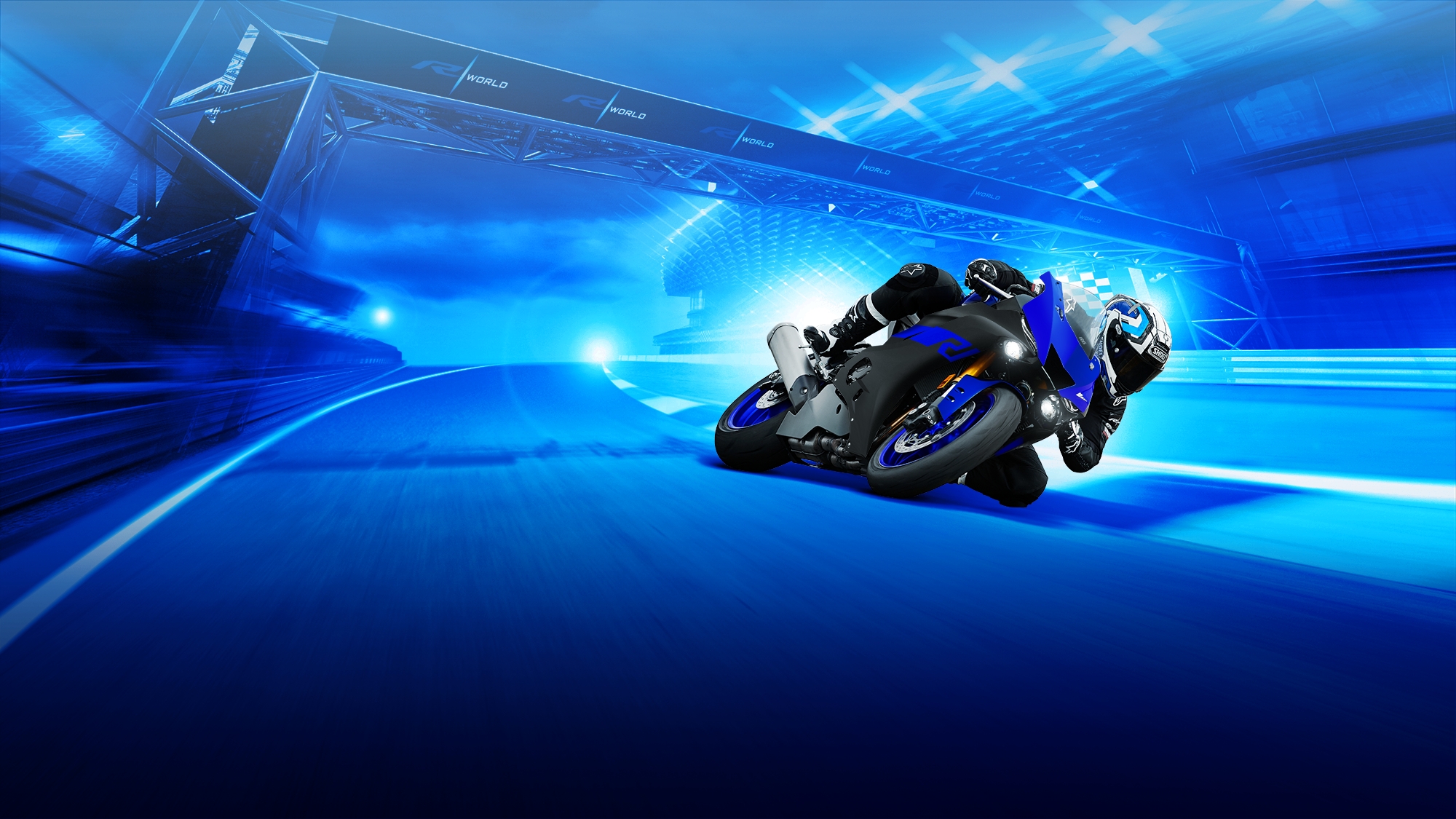 Respect R World.
YZF-R6 features low-drag bodywork and an aggressive look that bears all the characteristics of Yamaha's thoroughbred R-series DNA.
And to give you the ability push even harder, the YZF-R6 comes with a 6-mode Traction Control System, as well as a Quick Shifter System (QSS) and ABS.
At a glance
YZF-R6 with next generation R-series design
Enhanced riding position for increased control
Quick Shift System for clutchless upshifts
YZF-R1 type 43mm front forks
YCC-T, YCC-I, ABS and D-Mode
Slimline CF die cast magnesium rear subframe
Aerodynamically efficient front cowl and screen
Aggressive face with dual LED position lights
6-position switchable TCS
Lightweight 17-litre aluminium fuel tank
Full Features & Techspecs
YZF-R6
With its advanced technology and aerodynamic body, YZF-R6 takes 600 supersport design to a new extreme. Featuring hidden headlights and predatory LED position lights, the aggressive face underlines the bike's pure R-series DNA.