Power and functionality
Buster XXL is more spacious and the backseat is the size of a comfortable U-shaped couch, allowing for relaxed summer days with even larger groups on the water. The design of the even bathing platforms and spacious storage makes it easier to move between the XXL and the shore, and to load the boat.
The boat also comes standard with an advanced and unique Buster Q that combines functionalities such as navigation, training, Yamaha gauges, weather forecasts, wireless networking and updates.
At a glance
Registered for 8 pax
Buster Q 10" as standard
Integrated canvas garage as standard
Spacious inside due to shape of the hull
Fixed, 160L aluminium fuel tank
Big even bathing platforms
Glass windshields
The fixed door between the consoles (option)
NFB steering
Offshore seats as standard
Durable aluminium floor as standard
Full Features & Techspecs
Buster XXL
Our design has always been guided by uncompromising goals regarding ruggedness, everyday practicality and seaworthiness. These values, combined with generations of industrial, hand crafted traditions have created a quality level that already carries a legacy of its own: Buster.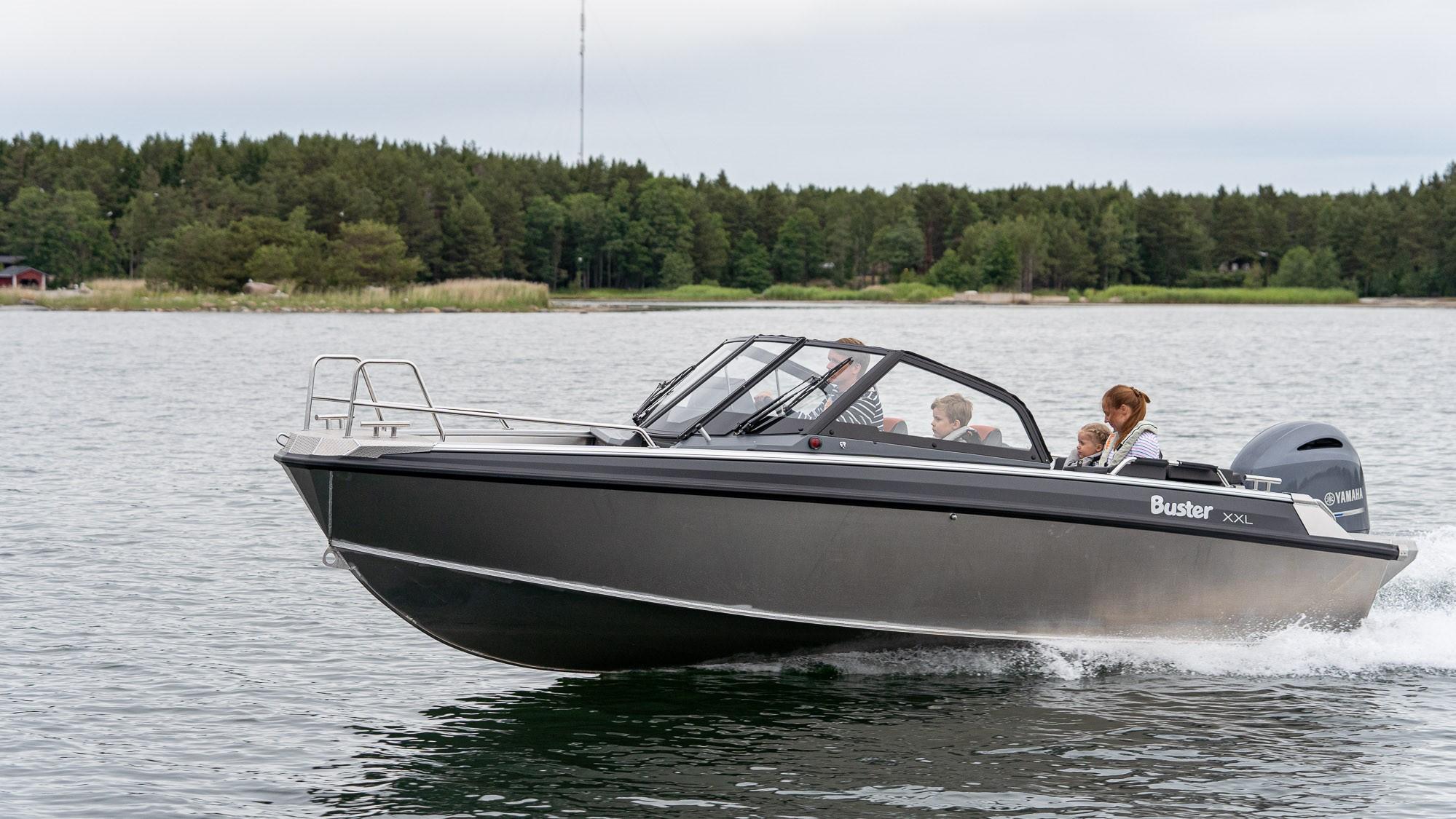 You have already added this item. You can adjust the quantity in your shopping cart.
The product has been added to your cart
This item is not compatible with the selected Yamaha model.
No additional parts are required.