Jump on and start the fun!
Designed to provide fast, exciting, accessible-to-all adventures for people of younger age (8+) or smaller stature, this remarkable machine is a testament to over 50 years of experience in building the world's most advanced snowmobiles.
Its size and speed apart, the lively, stylish Yamaha SnoScoot, from engine and suspension to handling and features - is a 100% fun-packed snowmobile! After all, a great many Mums and Dads who are keen riders today, enjoyed their first snowmobile discoveries aboard a SnoScoot.
At a glance
Created to suit riders 8+ yrs and up to 155 cms tall
Yamaha quality and DNA all through - like Dad's!
Great riding position - for balance and control
Smooth quiet engine - Yamaha 200cc 4-stroke OHV
Electric start system - easy for little people
Heated hand warmers for having fun in comfort
Double wishbone front suspension and plastic skis
Grippy and hard-wearing Camso® Cobra™ track
Hydraulic disc brake and centrifugal CVT clutch
Lightweight aluminium tunnel with deep foot wells
Mikuni CV carburettor for reliable starting
Full Features & Techspecs
SnoScoot ES
Being out on the trail or in the powder, for work or play, is one of life's great feelings - creating emotional moments to linger long in the memory - so enjoy our snowmobiles. Each one is designed to deliver world-beating performance, unmatched handling and supreme comfort - with economy and reliability.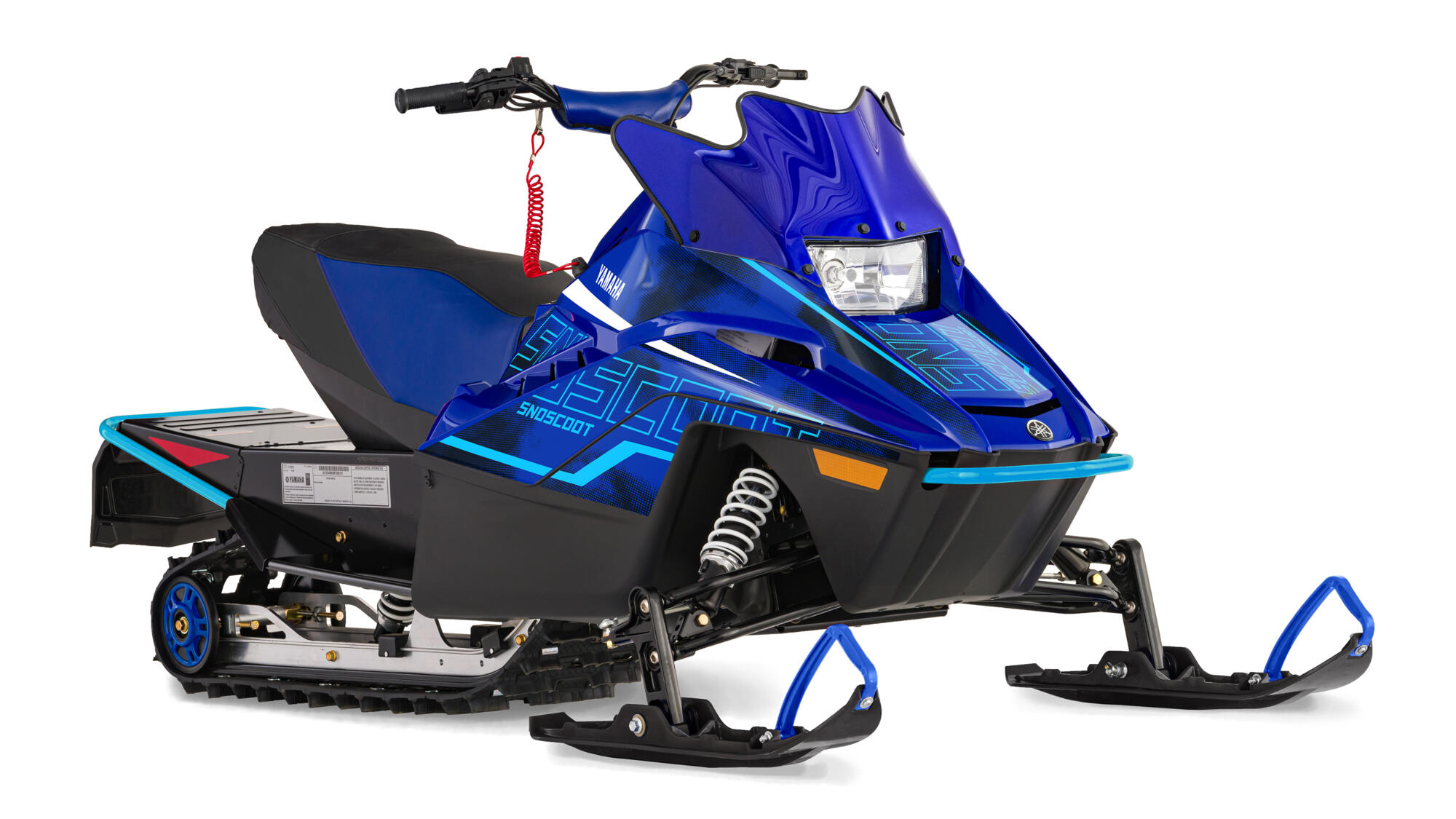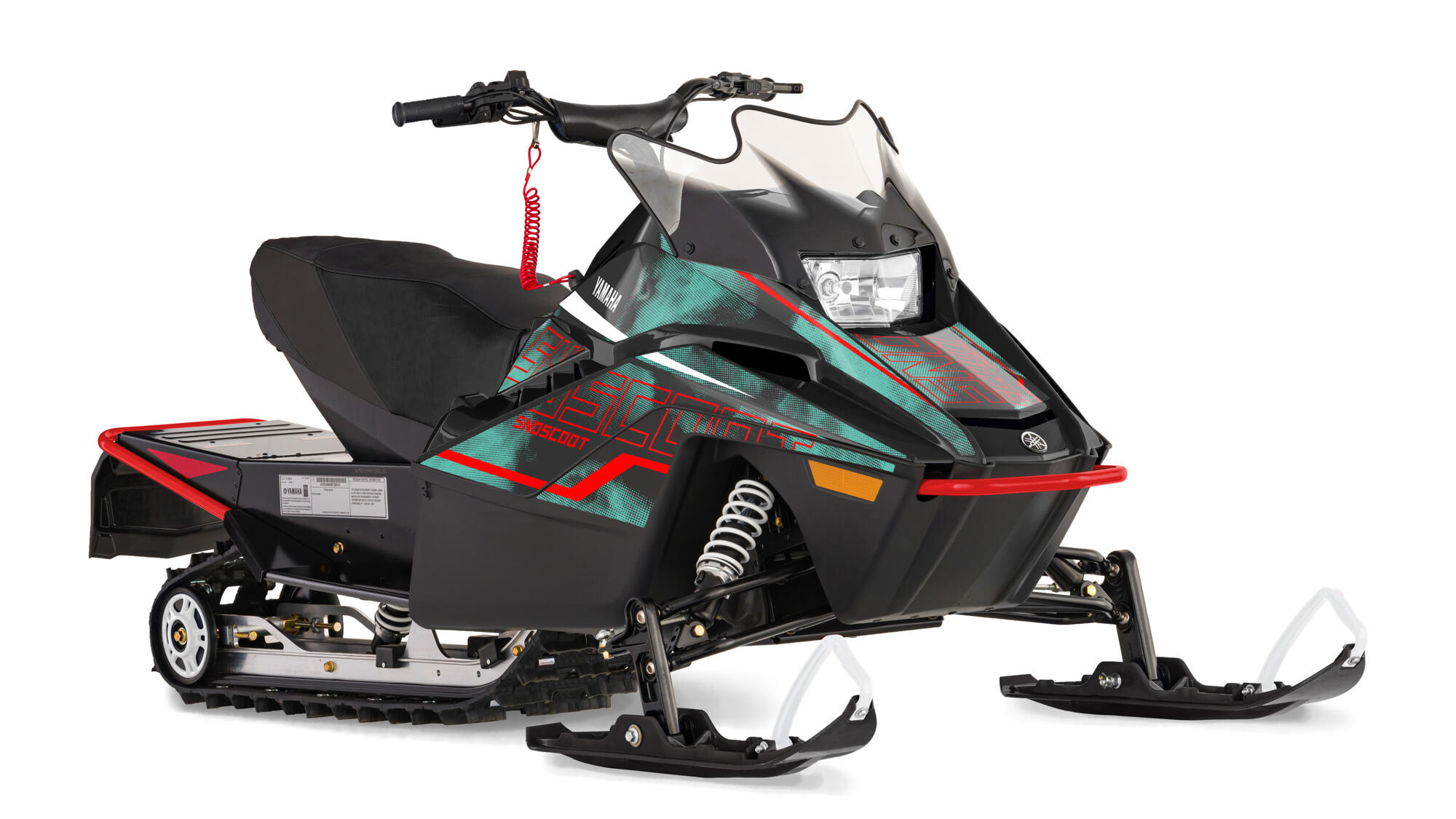 You have already added this item. You can adjust the quantity in your shopping cart.
The product has been added to your cart
This item is not compatible with the selected Yamaha model.
No additional parts are required.
Full pricing information
SnoScoot ES Racing Blue
5 555,00 €
{et-EE=Local delivery costs are added to the prices}
SnoScoot ES Black / Mint
5 555,00 €
{et-EE=Local delivery costs are added to the prices}