Sale
New
ATV Seat Heater by Heat Demon®
Pay with credit card (Mastercard, VISA)
Free returns within 14 days
3 to 5 business days delivery (Mon-Fri)
Free pickup at a Yamaha dealer
You have already added this item. You can adjust the quantity in your shopping cart.
Optional parts
Multiple optional parts are available to help you mount this part on your . Do your want to add these optional parts to your shopping cart?
Selected optional parts: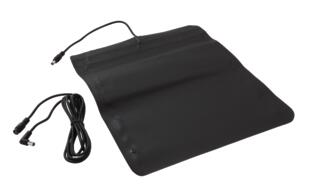 ATV Seat Heater by Heat Demon®
dby-acc56-00-48
£116.50
Optional parts which will be added
£116.50
Continue
The product has been added to your cart
This item is not compatible with the Yamaha you selected.
There are no required parts.
Search for your Yamaha
No results
Select model
No results
Select a Yamaha model to see if there are required parts.
NO_PARTS_FOR_SELECTED_UNIT
Selected Yamaha
{ "SOMETHING_WENT_WRONG": "Something went wrong. Please try again.", "Submit": "Submit", "EMAIL": "Email", "YME_ERROR": "Error", "YME_NOTIFY_ME_WHEN_I_CAN_BUY_IT": "Please notify me when this product(s) is available for purchase.", "YME_WE_WILL_EXCLUDE_YOUR_EMAIL_IN_3_MONTHS": "Your Email will be excluded from the list in 3 months if the selected product variant is still out of stock.", "YME_YOUR_EMAIL_IS_SAVED": "Your Email is saved", "YME_THANK_YOU_WE_WILL_INFORM_YOU": "Thank you! We will inform you when this item is available for purchase.", "YME_EMAIL_FORMAT_IS_NOT_VALID": "The Email format is incorrect" }
A thin, flexible seat heater that installs underneath the stock seat cover and warms quickly
Features

Foam cover measures 305 x 254 mm
Includes on/off switch
Heater measures 254 x 229 mm
Controller included
ATV 4 zone grip heaters are sold separately