A great way to have fun on the water
Top performance is assured – with even the smallest Yamaha outboard – and handling is remarkable, with excellent control and stability from the special inflatable keel and V-hull design (only for the 310Air-V).
Strong D-rings and lifelines are provided, as well as a secure, integral fuel tank strap. The PVC-coated transom is reinforced with a special support section for a Yamaha outboard. All you have to do is enjoy yourself.
At a glance
Very light and easy to carry around
Double-wall inflatable floor gives great comfort
Inflatable keel helps directional control
V-floor for even better control on the 310Air
Comfortably carries a family of three or four
Very stable handling even in choppy water
Immensely rigid and tough construction
Full Features & Tech Specs
YAM 275Air
Jump into a YAM and join the thousands of happy owners cruising round the ports, marinas and inland waters of Europe. Renowned for their simple, stylish designs, ease of use and refreshing value for money, Yam inflatables help people get out on the water more easily – and have more fun.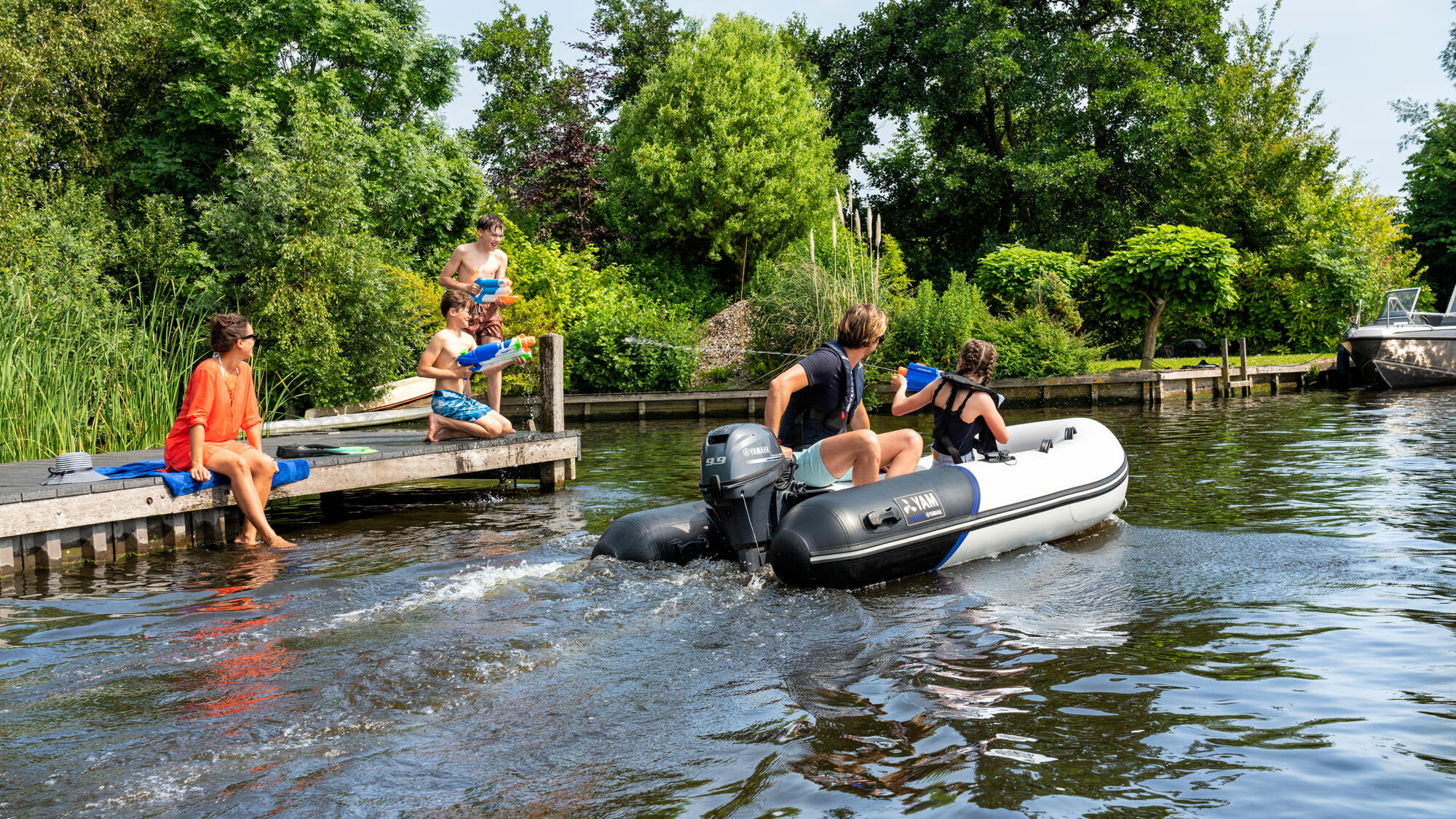 You have already added this item. You can adjust the quantity in your shopping cart.
The product has been added to your cart
This item is not compatible with the Yamaha you selected.
There are no required parts.
Full pricing information
YAM 275Air Arctic Grey
£885.00
Excludes engine. Price includes VAT at 20%. Boat & engine packages available