Easy-to-carry - and so easy to enjoy
The compact size, large carrying handle and built-in fuel tank all enhance its portability – and start-up is easy with Yamaha's CDI Ignition System. Low fuel consumption, simple controls and low noise and vibration levels, along with Yamaha reliability, come as standard.
So for families to get on the water easily - or for a yacht owner wanting a handy auxiliary - the F5 offers the smartest solution.
At a glance
Lighting coil option offers 12V 6A power supply
Shallow Water Drive for cruising close inshore
Convenient auxiliary priming pump in the cowling
Built-in 1.1L fuel tank
2-way change-over system for portable tank option
Lightweight and portable with a large carry handle
Stylish design with a smart grey top cowling
Unique 3-position oil-leak-free storage system
Auto decompression for easier starting
Large F-N-R (Forward-Neutral-Reverse) shift lever
Latest-generation Yamaha styling and graphics
180º steering for comfortable manoeuvring
Full Features & Techspecs
F5A
Whether you enjoy the thrill of water sports or just relaxing on your boat, choose the engine that helps you get more out of your time on the water.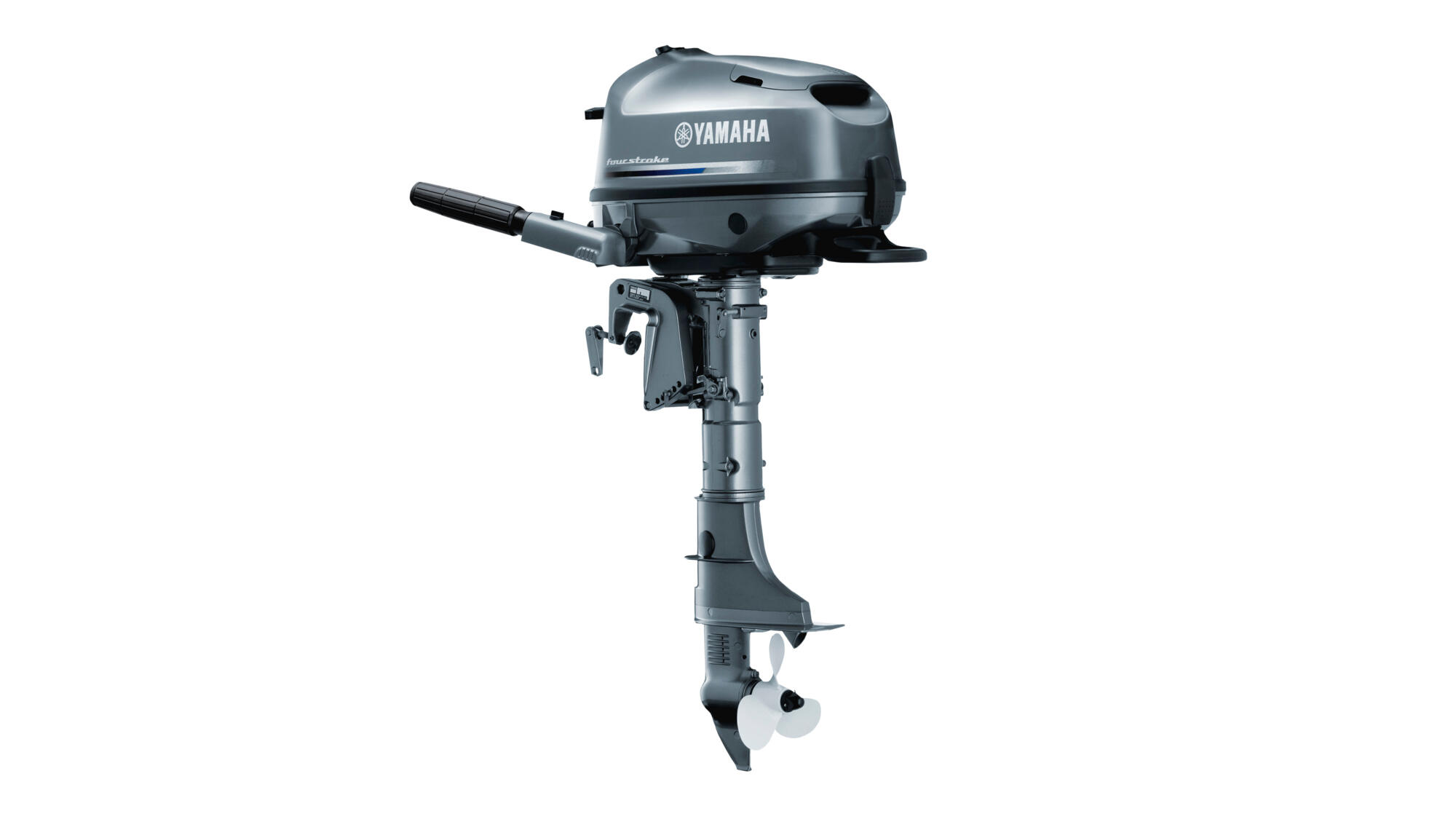 From £1,170.00
Full pricing information
F5A Light Grey Metallic
£1,170.00
Includes: White Aluminium propeller. Prices includes VAT at 20%.