The unique V8 power solution for larger boats
Yamaha's EFI (Electronic Fuel Injection) delivers smooth performance and maximum fuel efficiency across the power band - and despite its size and power, Yamaha's weight-saving technologies have made the F350 surprisingly light and compact too.
With the PrimeStart™ system, starting is as easy as in your car – and digital drive-by-wire technology keeps you in precise control.
At a glance
V8 power with EFI (Electronic Fuel Injection)
Precise digital electronic throttle/shift control
One-touch 'Start/Stop' control option
Digital Network Gauges (Conventional and Premium)
Engine synchronisation (twin/triple installations)
Shift Dampener System (SDS) for smoother shifting
Variable trolling RPM
Tilt Limiter system fitted as standard
Yamaha Customer Outboard Protection (Y-COP) option
Dual Battery charging system option
High-output alternator
Anti-knock control sensor
Full Features & Techspecs
F350A
For large, fast, dynamic boats, especially with multi-engine installations, the F350 is now established as the natural choice.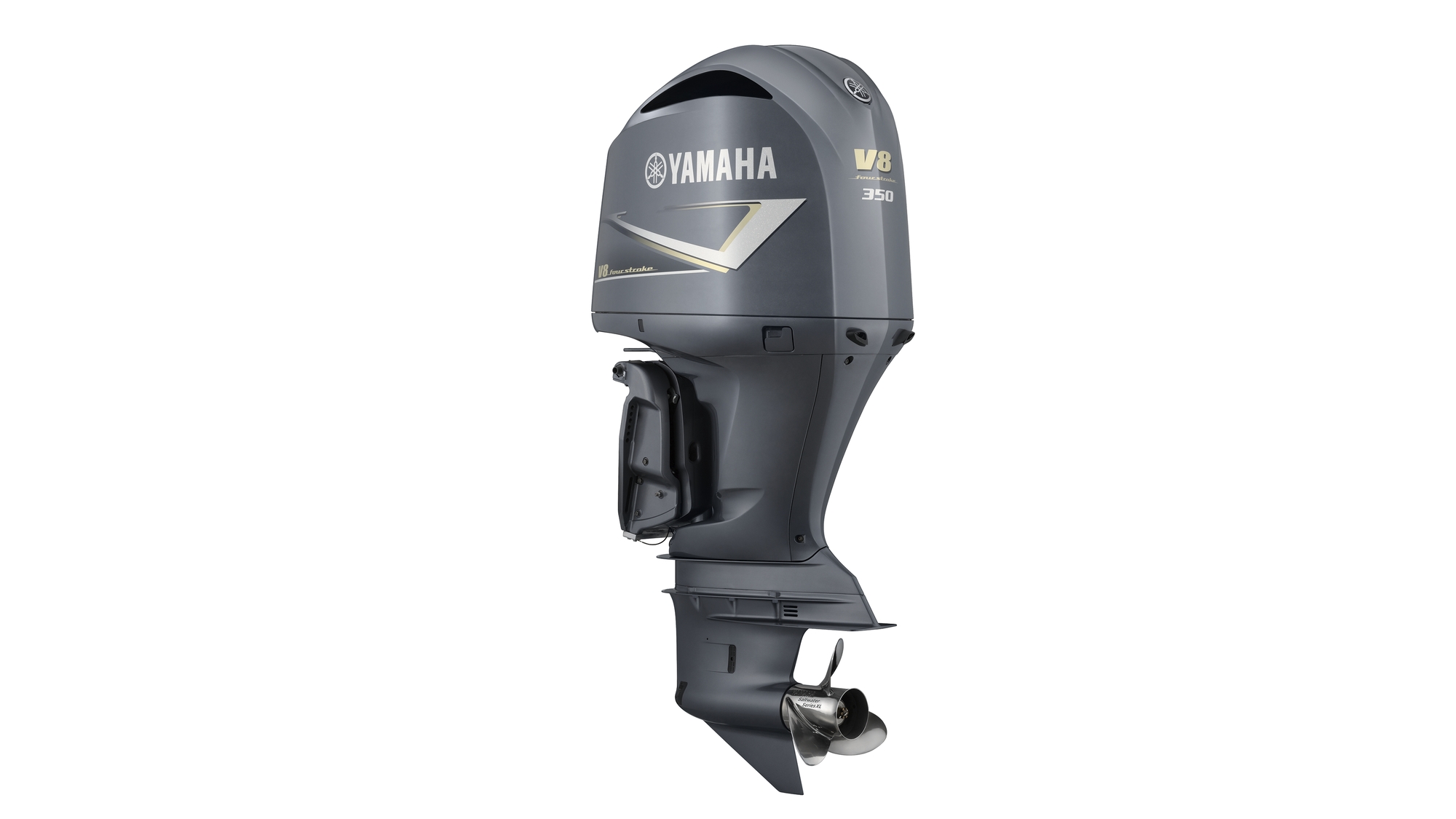 From £31,679.00
Full pricing information
F350A Light Grey Metallic
£31,679.00
Includes: Stainless steel SDS propeller, twin top mount Electronic throttle, square Tacho & Speedo & Fuel Management gauge set, ignition switch. Prices includes VAT at 20%.