The T 50hp - Harness a real High-Thrust workhorse.
T models use Yamaha's patented Dual-Thrust propeller to provide full thrust in Forward and Reverse – making light work of manoeuvring a heavy boat.
While TCI Micro-computer Ignition offers easy starting and reliability whatever the conditions, the high-output alternator provides extra starting power, even after long periods at low RPM. T Series engines are big, powerful workhorses - designed never to let you down.
At a glance
All the features and advantages of the Yamaha 50hp
Special gear ratios to deliver greater thrust
Dual-Thrust prop – high-thrust in Forward/Reverse
Yamaha Customer Outboard Protection (Y-COP) option
Compatible with Yamaha Digital Network system
Wide Range Power Trim & Tilt
Optional Tilt Limiter system
TCI Ignition
High-output alternator
Shallow Water Drive for cruising close inshore
PrimeStart™ system for easy starting
Fresh Water Flushing system
Full Features & Tech Specs
T 50hp
When you're looking for strong, immediate thrust and pulling power, rather than out-and-out speed, choose the engine that will deliver exactly that, whatever the conditions.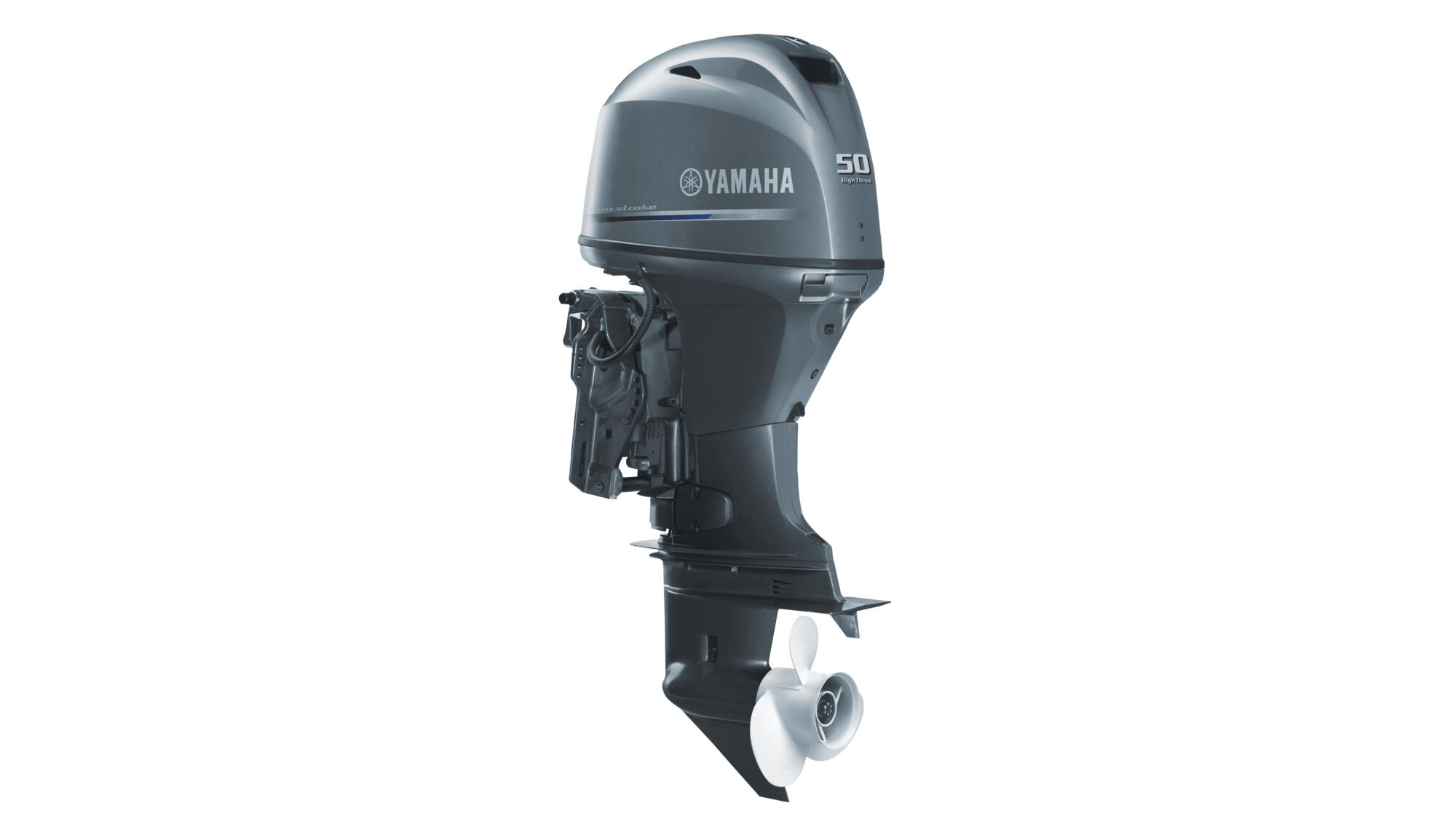 Full pricing information
T 50hp Light Grey Metallic
£7,950.00
Includes: White Aluminium propeller, remote control throttle, round Tacho gauge, ignition switch, 25ltr fuel tank and line. Prices includes VAT at 20%.