A great way to enjoy our Straight-Four performance
Yamaha's unique, fuel-efficient EFI system, micro-processor ECU, clean-burn technology and noise reduction systems are all designed to work seamlessly together, while the sophisticated diagnostic system shows engine and performance data via computer link, so maintenance is very quick - and simple.
Like all our EFI engines, the F200 can be linked directly to Yamaha's exclusive network system, which means you can choose from a wide range of advanced digital gauges and instruments.
At a glance
2.8 litre 4-cylinder DOHC 16-valve with EFI
Variable Camshaft Timing (VCT)
Digital electronic throttle and shift (F200G)
Variable trolling RPM control function
Compatible with Yamaha Digital Network system
Shift Dampener System (SDS) for smooth shifting
Premium 5" LCD colour screen (option on F200G)
High output alternator (50A)
Yamaha Customer Outboard Protection (Y-COP) option
Optional Tilt Limiter system
One-touch Start/Stop for 2+ engines (F200G option)
Optional Dual Battery Charging System
Full Features & Techspecs
F200F/G
For your on-water adventures, the 4-cylinder F200 delivers a perfectly balanced and reliable all-round power package.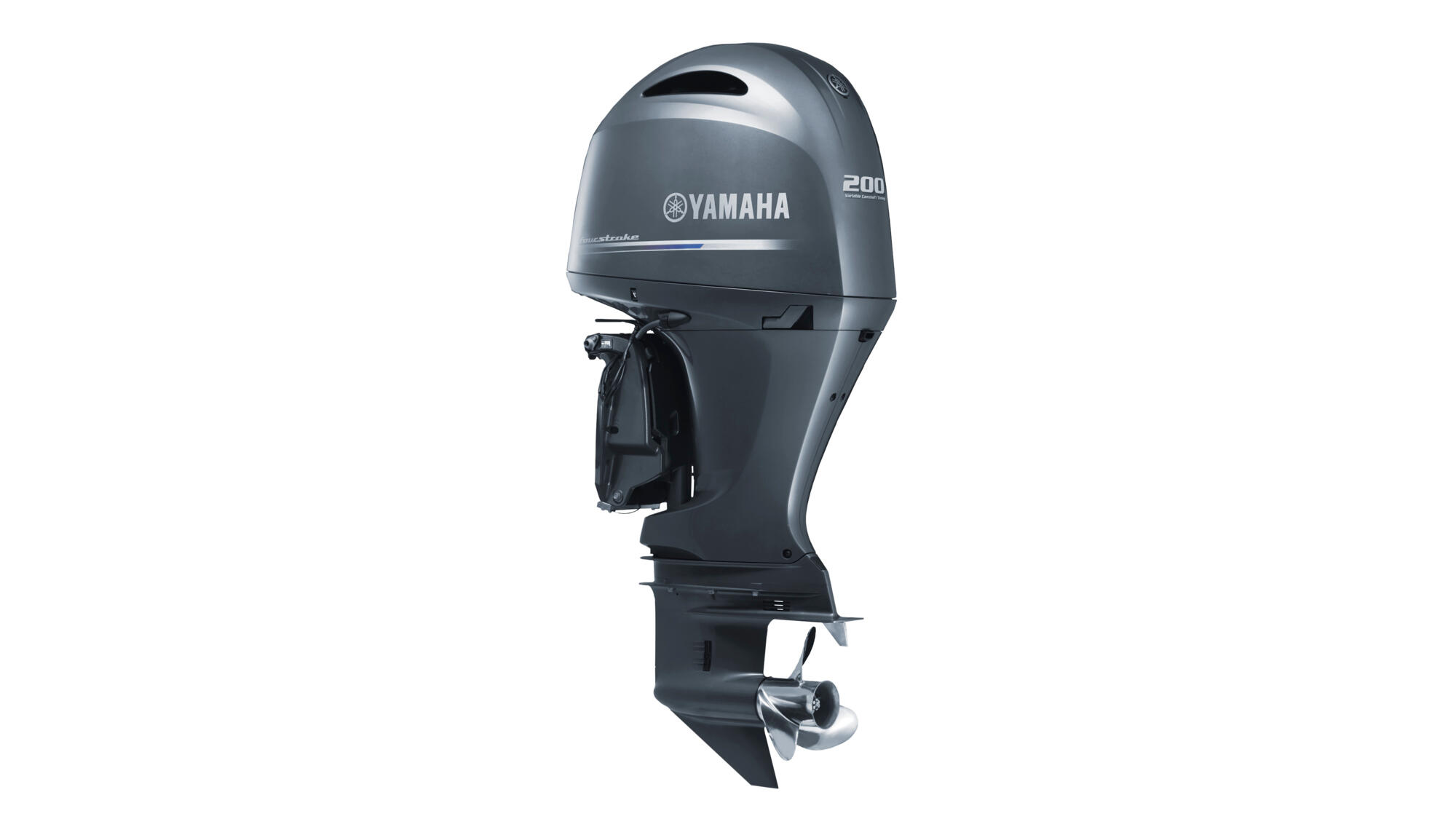 Full pricing information
F200F/G
£18,670.00
Includes: Stainless steel propeller. Prices includes VAT at 20%.