Maximum enjoyment. Minimum emissions.
Yamaha's Electronic Fuel Injection system (EFI) ensures cleaner performance and super-efficient consumption of fuel, all in an engine that delivers impressive power, high speeds and serious torque in the mid-ranges.
The 50hp also includes a number of unique Yamaha features, each designed to provide a smooth, comfortable and enjoyable ride. Among them are the Wide Range Power Trim & Tilt system, giving you full, relaxed control – and PrimeStart™ ignition – as effortless as starting a car.
At a glance
EFI for cleaner, more efficient performance
Sleek, compact shape & solid one-piece top cowling
Yamaha Customer Outboard Protection (Y-COP) option
Optional Tilt Limiter system
Single-action steering friction (Tiller model)
High-output alternator
Shalow Water Drive for cruising close inshore
Fresh Water Flushing system
Compatible with Yamaha Digital Network Gauges
PrimeStart™ system for easy starting
Variable trolling RPM
Wide Range Power Trim & Tilt
Full Features & Tech Specs
50hp
Whether you enjoy the thrill of water sports or just relaxing on your boat, choose the engine that helps you get more out of your time on the water.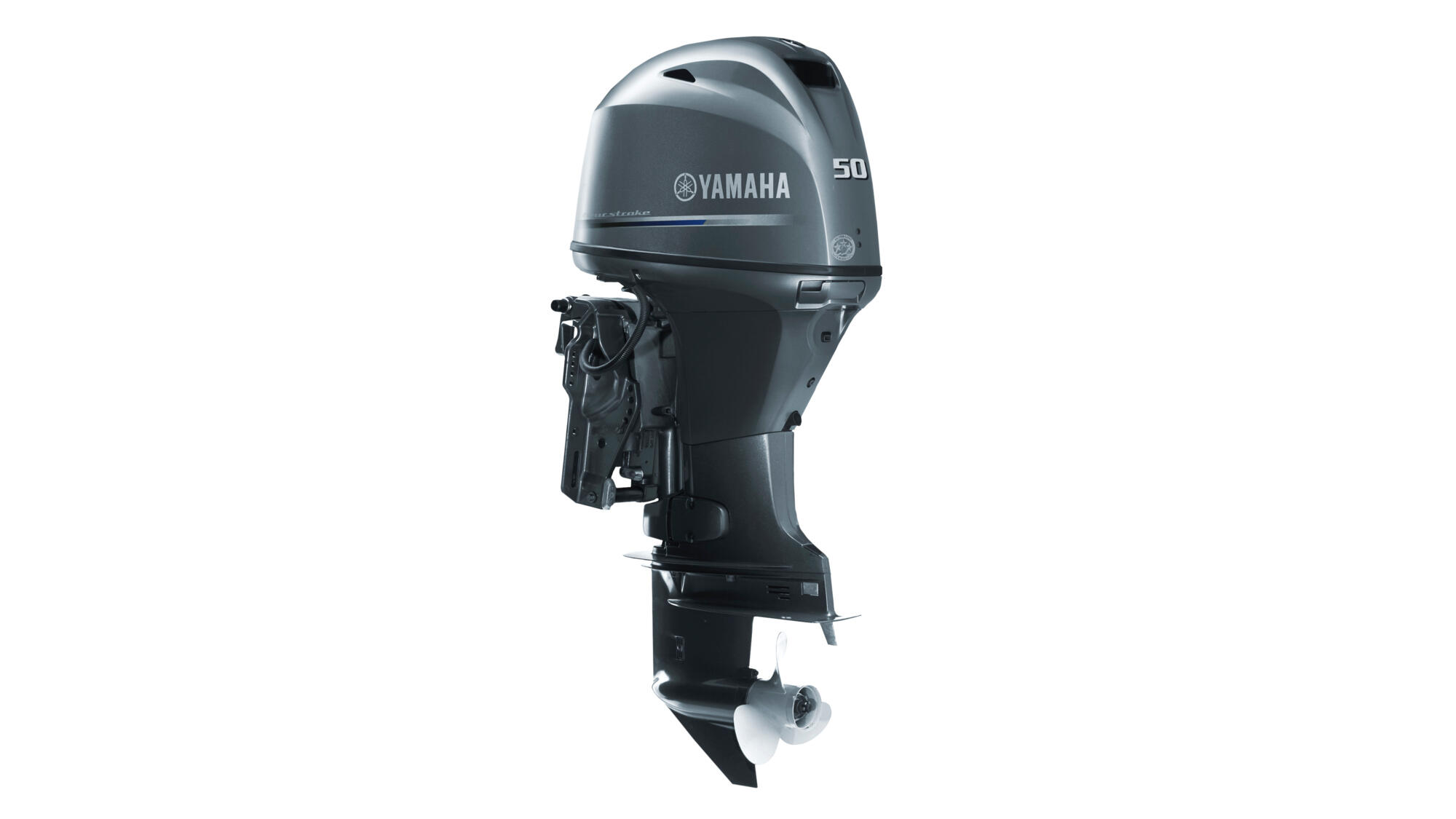 Full pricing information
50hp Light Grey Metallic
£7,310.00
Includes: White Aluminium propeller, remote control throttle, round Tacho gauge, ignition switch, 25ltr fuel tank and line. Prices includes VAT at 20%.