Meet our new portable. Even lighter. Even tougher.
The specification now includes two resting pads (side and rear), improved carry handles, battery-less EFI and full compatibility with our Digital Network Gauges.
With its single-lever steering friction adjustment, new wide-span motor mount, high-output alternator and options of Variable Trolling Speed, Y-COP Security and Wide Range Power Trim & Tilt, the F25 is the natural choice.
At a glance
VTS (Variable Trolling Speed) option on r/c
Compatible with Yamaha Digital Network Gauges
Manual, electric and manual/electric start options
Wide Range Power Trim & Tilt option
Single-lever steering friction (Tiller model)
Multi-function tiller handle option
VTS slower-than-normal idle speed (option on r/c)
25% lighter - unique power-to-weight performance
New battery-less EFI system for easy starting
New tough and solid one-piece top cowling
Exclusive Y-COP immobiliser security available
Full Features & Techspecs
F25G
Whether you enjoy the thrill of water sports or just relaxing on your boat, choose the engine that helps you get more out of your time on the water.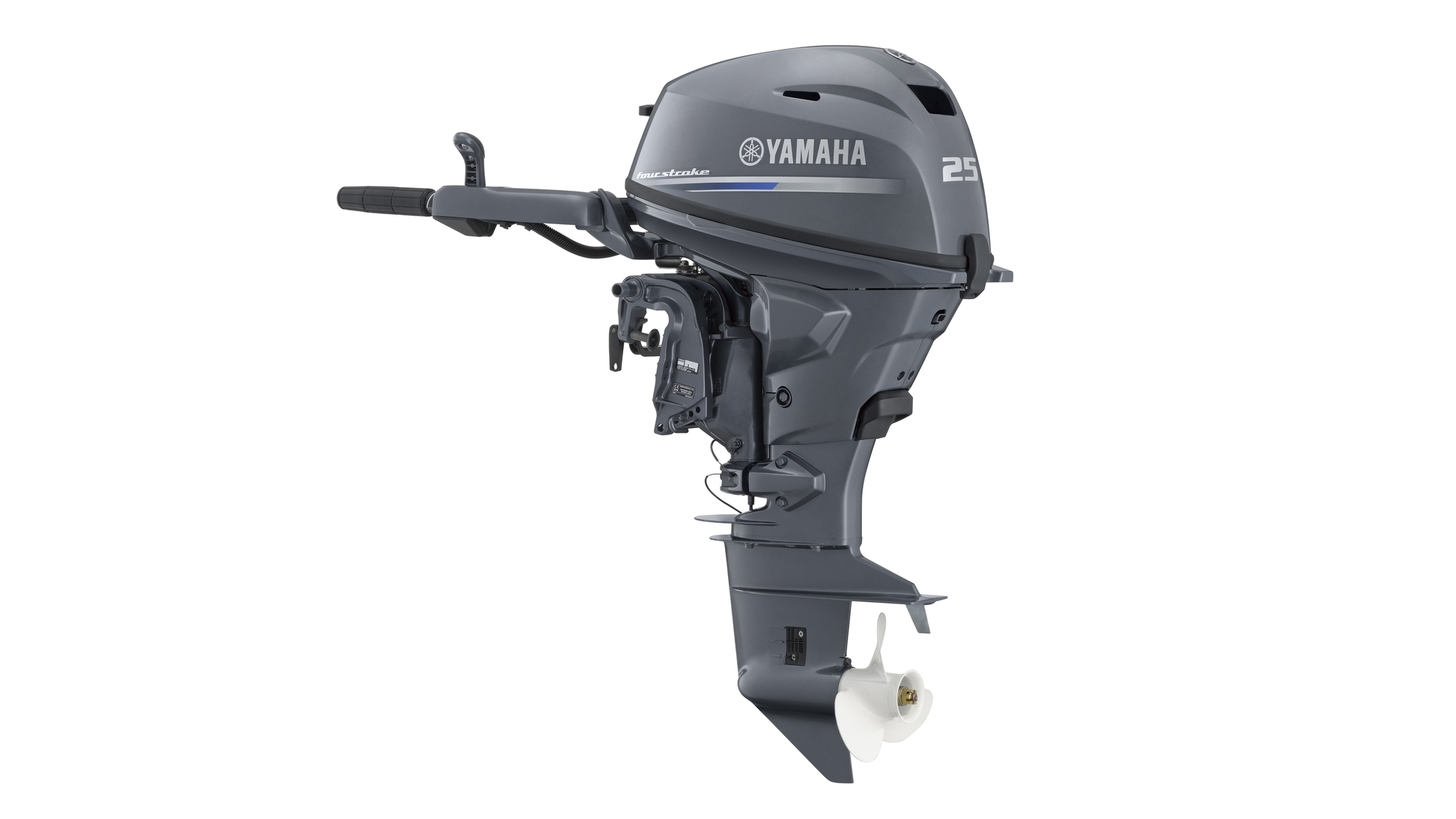 From £4,779.00
Full pricing information
F25G Light Grey Metallic
£4,779.00
Includes: White Aluminium propeller, 703 remote control box, 25ltr fuel tank and line. Prices includes VAT at 20%.