Sale
New
Pay with credit card (Mastercard, VISA)
Free returns within 14 days
3 to 5 business days delivery (Mon-Fri)
Free pickup at a Yamaha dealer
You have already added this item. You can adjust the quantity in your shopping cart.
Additional parts required
To mount this part on your 250hp V6 you will need several parts. <br/> Would you also like to add these extra parts to your shopping cart?
Selected by you: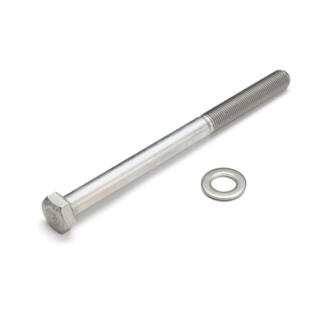 Security Outboard Bolt
yme-mlkb4-86-60
£11.50
Parts being added
£11.50
Continue
The product has been added to your cart
This item is not compatible with the Yamaha you selected.
There are no required parts.
Hardened bolt to be used with the ABUS 808 Reef outboard lock.

Comes in 3 different sizes M12 X 1,25 X 100 /130 / 160 [mm]
Hardened bolt.
Necessary to fulfill security certifications.