Small-engine convenience, big-engine performance
This versatile, twin-cylinder 4-stroke combines power and responsiveness - and delivers a super-smooth ride. Outstanding fuel economy also means that you're being kinder to the environment, with exhaust emissions cut to a minimum.
Enjoy too, the many extras that only a Yamaha outboard delivers. Benefits like computer-controlled ignition, a special light-load starting system, a water-cooled fuel pump, and a large-volume silencer – all normally only found on larger engines. For commercial, professional or leisure use, it adds up to a winning formula.
At a glance
PrimeStart™ system for easy starting
High-output alternator
Shallow Water Drive for cruising close inshore
Fresh Water Flushing system
One-piece, solid top cowling
Optimum power-to-weight ratio
Manual and Electric start options
Front-mounted shift lever for easy control
Single-lever steering friction (Tiller model)
Power Tilt option
Light-load manual starter
Convenient vertical & horizontal storage positions
Full Features & Tech Specs
15hp
Whether you enjoy the thrill of water sports or just relaxing on your boat, choose the engine that helps you get more out of your time on the water.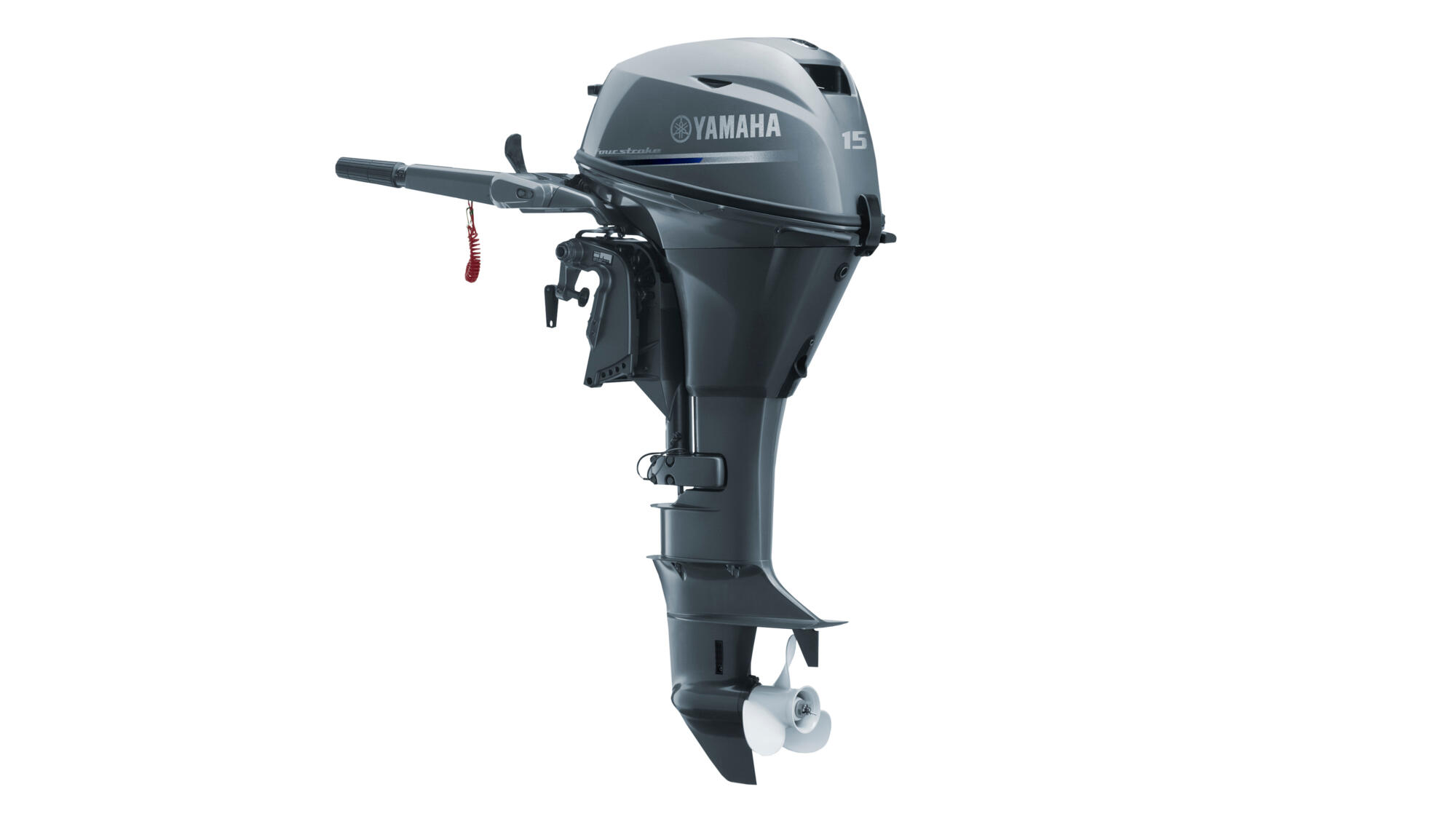 Full pricing information
15hp Light Grey Metallic
£2,635.00
Includes: White Aluminium propeller, 703 remote control box, 12ltr fuel tank and line. Prices includes VAT at 20%.