Harness an T 8hp - one of our High-Thrust workhorses
T models use Yamaha's patented Dual-Thrust propeller to provide full thrust in Forward and Reverse – making light work of manoeuvring a heavy boat. The lightweight T 8hp is perfectly portable and the comfortable-to-use, integrated carrying handle helps too.
Offering the same technical features and advantages of the ever-popular 8hp - but more - this T version is like a powerful workhorse - designed never to let you down.
At a glance
Special gear ratios for higher thrust
Dual-Thrust prop – high-thrust in Forward/Reverse
Ergonomic shift lever on the tiller handle
Easy-fold tiller design for storage & portability
Extra resting pad for convenient vertical storage
Compact and efficient engine design
Remarkable power and impressive torque
Power tilt
CDI Ignition
High-output alternator
Shallow Water Drive for cruising close inshore
Fresh Water Flushing system
Full Features & Tech Specs
T 8hp
When you're looking for strong, immediate thrust and pulling power, rather than out-and-out speed, choose the engine that will deliver exactly that, whatever the conditions.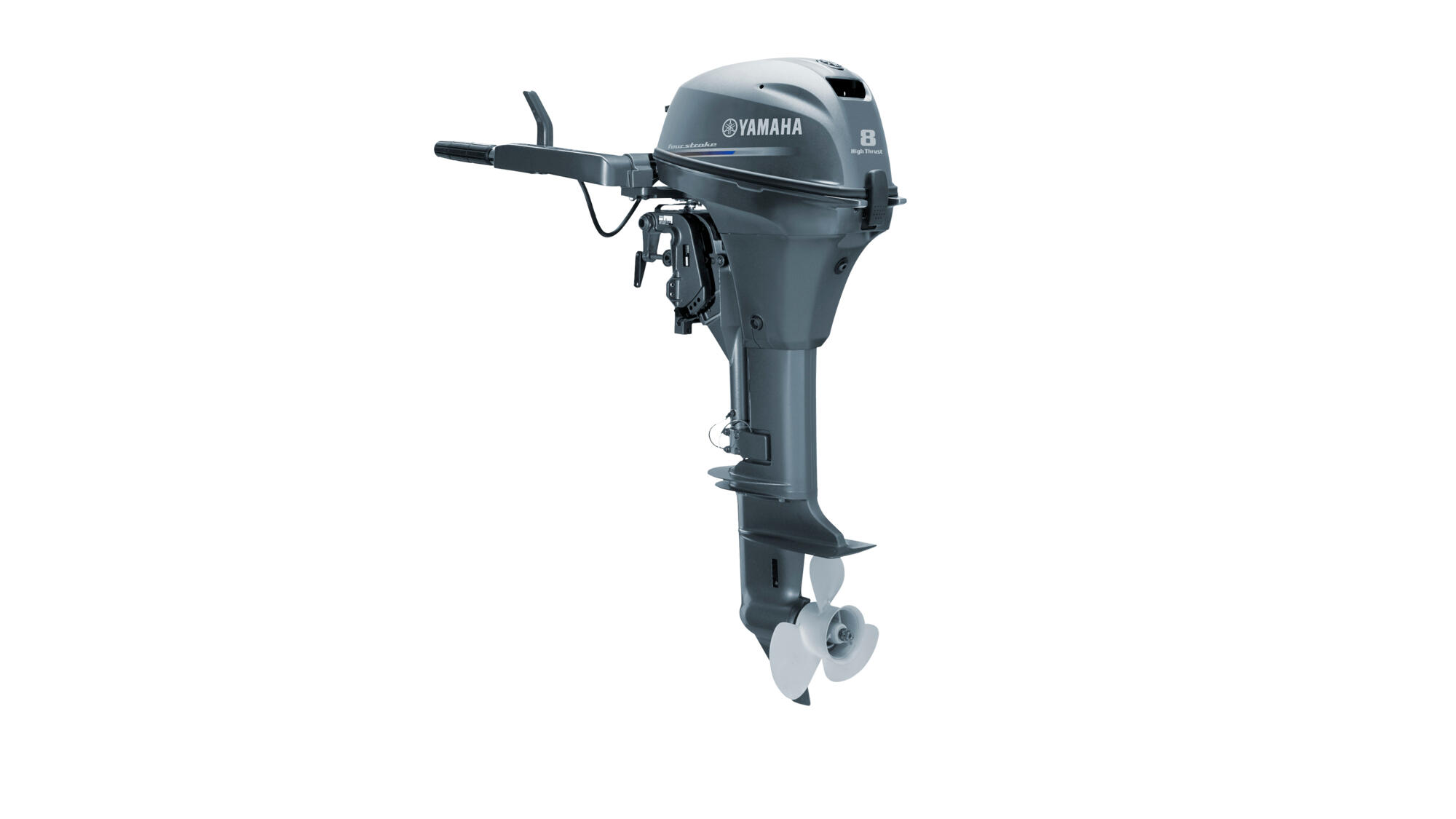 Full pricing information
T 8hp Light Grey Metallic
£2,380.00
Includes: White Aluminium propeller, 12ltr fuel tank and line. Prices includes VAT at 20%.