Sale
New
Single Key Lock Set for City Top Cases (compatible depending on unit's keys)
Pay with credit card (Mastercard, VISA)
Free returns within 14 days
3 to 5 business days delivery (Mon-Fri)
Free pickup at a Yamaha dealer
You have already added this item. You can adjust the quantity in your shopping cart.
Optional parts
Multiple optional parts are available to help you mount this part on your MT-03. Do your want to add these optional parts to your shopping cart?
Selected optional parts: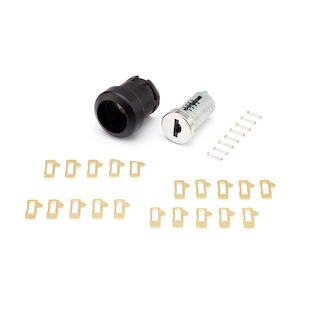 Single Key Lock Set for City Top Cases (compatible depending on unit's keys)
59c-281c0-00-00
£29.00
Optional parts which will be added
£29.00
Continue
The product has been added to your cart
This item is not compatible with the Yamaha you selected.
There are no required parts.
With this one-piece lock set you can operate your Yamaha and close off the optional City Top Cases of your choice.

Fit the Yamaha 39L and 50L City Top Case
See chart for which Yamaha models this lock set is applicable for
The Single Key Lock Set can be activated by your local Yamaha dealer