Sale
New
Pay with credit card (Mastercard, VISA)
Free returns within 14 days
3 to 5 business days delivery (Mon-Fri)
Free pickup at a Yamaha dealer
You have already added this item. You can adjust the quantity in your shopping cart.
Optional parts
Multiple optional parts are available to help you mount this part on your MT-10. Do your want to add these optional parts to your shopping cart?
Selected optional parts: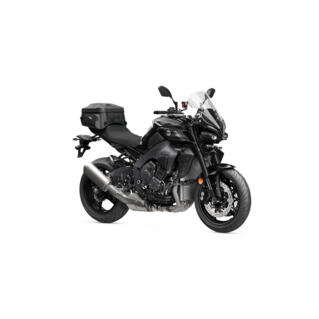 MT-10 Weekend Pack
b5y-fwpck-00-00
£662.90
Optional parts which will be added
£662.90
Continue
The product has been added to your cart
This item is not compatible with the Yamaha you selected.
There are no required parts.
The powerful CP4 engine and lightweight chassis that deliver the ultimate balance between power, agility and stability make the MT-10 the perfect bike for a weekend away filled with adrenaline and torque. So we have created the Weekend Pack to make sure you enjoy every moment whether you're on or off the bike. Gear up for a revving weekend trip!

The medium height sport screen provides excellent wind protection on long-distance rides. Easy-fitting, durable and scratch-resistant, the screen was specifically designed for the new MT-10.
Exclusively designed for the MT-10, the seat provides extra comfort on your journeys. And wherever you choose to ride, you should ride with style! The comfort seat features two different materials, stylish contrasting stitching and debossed MT-10 logo.
The rear seat bag has been ingeniously designed to give you 24 litres of storage space — and expand to 36 litres if you need to carry more luggage — while still keeping the perfect riding balance. It also features a waterproof inner bag and backpack strap so that you are prepared for all situations.
The USB outlet ensures that your devices are charged even when you are far away from civilisation.