XV950R
Now Yamaha is opening the door to the world of customisation to every rider with the new XV950R– a bobber that encapsulates the character and personality of those original back street creations in a new neo retro Japanese look with a sharp edge.
Build your dream XV950R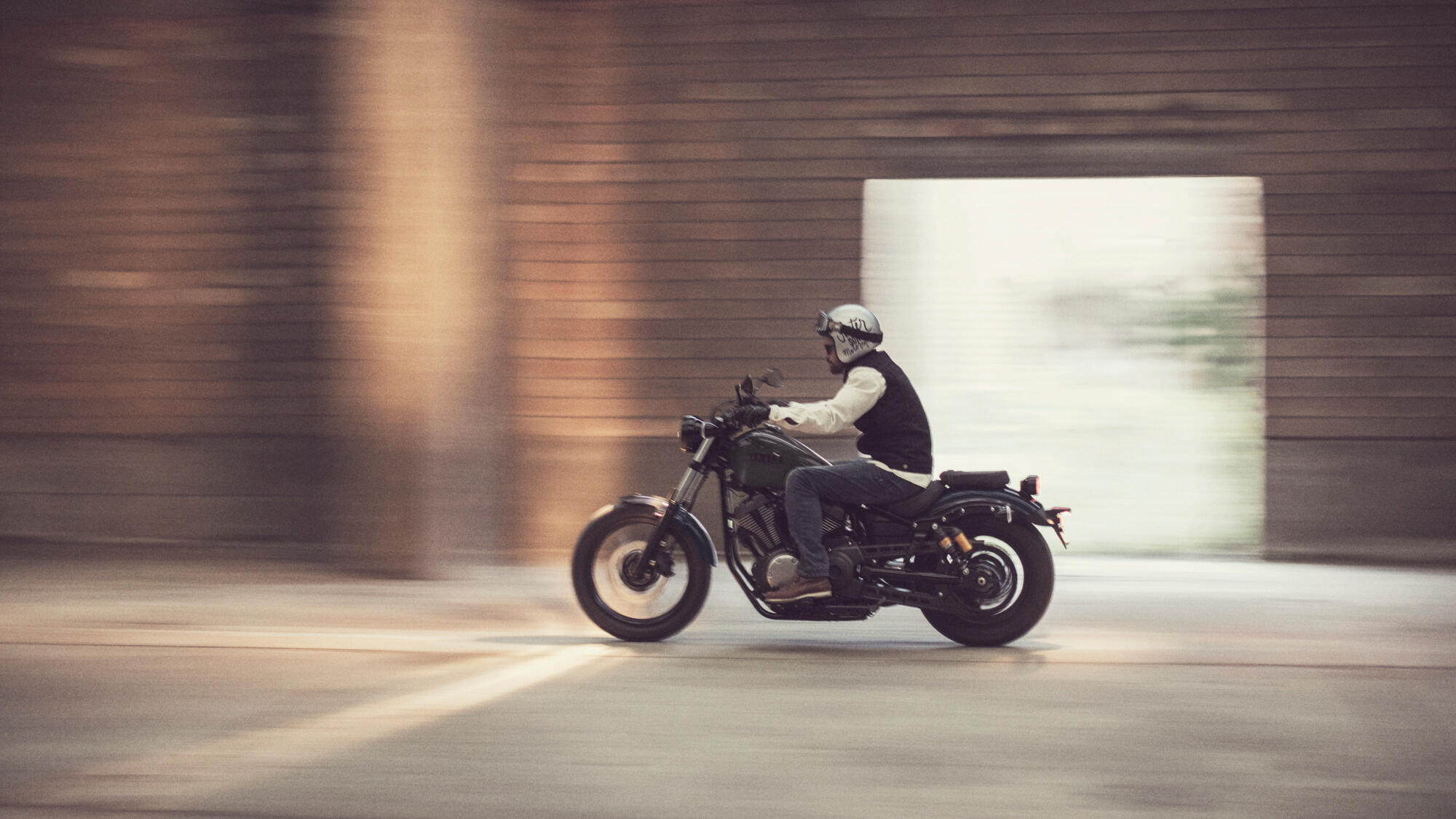 Born with performance
Compact and stylish with a low seat height, the XV950R delivers a sporty ride while retaining the character that is a critical part of owning such an individual machine. Yamaha's flat line style and use of exposed metal accentuates the bike's pure simplicity while the V-twin motor provides spirited performance. The XV950R takes the relaxed attitude of a bobber and injects an element of sporting ability with upgraded suspension.
At a glance
Boosted low to mid-range performance
Buckskin-look seat cover
Piggy back shock absorbers with adjustable damping
2-into-1 exhaust pipe hugs the engine's form
Rubber damped clutch to reduce rider fatigue
Double cradle frame for light and agile handling
12-spoke cast wheels with ABS as standard
Air-cooled 60-degree SOHC V-twin engine
Revised intake system for outstanding efficiency
Wave style 298mm discs with floating rotors
Compact air cleaner for improved torque
12 litre teardrop fuel tank with stripe paint
Full Features & Techspecs
XV950R
Drawn by iconic Yamahas of the past, fabrication specialists all over the world have used the traditional Japanese quality engineering as a basis to build a new style of bike. Individual to its creator and reflecting their own influences, at their heart these creations remain true to the core principles of engineering excellence ingrained within every Yamaha.
From £8,549.00
Full pricing information
XV950R Tech Graphite
£8,549.00
All prices include On-the-Road preparation charges, delivery to dealer, number plates, pre-delivery inspection, petrol and VAT at 20%. Government first registration fee and Vehicle Excise Duty is excluded and will be charged additionally at the prevailing rate.