YZF-R1M
With its 200 hp crossplane engine, compact aluminium/magnesium chassis and lightweight carbon body, the YZF-R1M fuses YZR-M1 MotoGP technology with R-series DNA.
Accessorize your YZF-R1M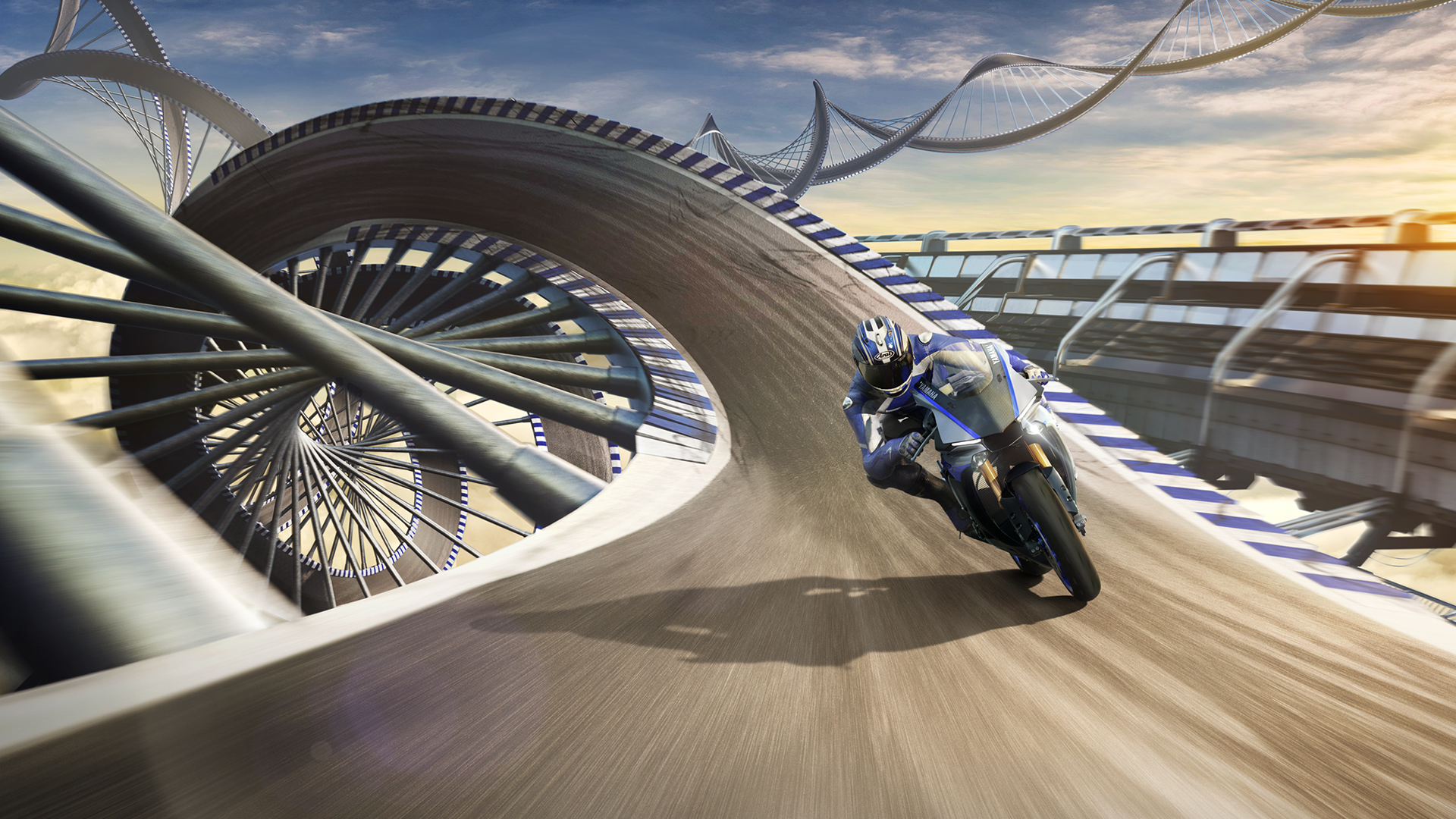 Yamaha YZF-R1M. We R1
For reduced lap times there's an upgraded Quickshift System (QSS) giving seamless upshifting and downshifting. The revised Electronic Racing Suspension (ERS) automatically adjusts damping to give higher levels of braking, acceleration and cornering control – and a new interface makes selecting modes easier.
The new ECU works with the QSS and improved lift control system (LIF) to allow harder acceleration – and the fairing's restyled graphics focus on its lightweight carbon structure.
At a glance
Upward truss type swingarm / magnesium rear frame
6-axis IMU with Gyro/G sensors for 3D motion data
Quick Shift System (QSS)
YZR-M1 MotoGP style carbon bodywork
Communication Control Unit with wireless remapping
998cc 200PS crossplane 4-cylinder engine
Exclusive Yamaha Racing Experience for R1M owners
Öhlins Electronic Racing Suspension (ERS)
Short wheelbase aluminium Deltabox frame
Magnesium rear frame
Banking sensitive ABS / Unified Brake System
Lift Control / Launch Control / Slide Control
Full Features & Techspecs
Full pricing information
YZF-R1M Silver Blu Carbon
£20,199.00
All prices include On-the-Road preparation charges, delivery to dealer, number plates, pre-delivery inspection, petrol and VAT at 20%. Government first registration fee and Vehicle Excise Duty is excluded and will be charged additionally at the prevailing rate.