YZF-R1M
Your whole motorcycling career has been building up to this moment. And with the new YZF-R1M you can be sure that you are in possession of the most advanced Yamaha production track bike of all time. Take a look at the new more aerodynamic M1-inspired carbon bodywork and it's clear that this race-focused motorcycle is constructed like no other machine.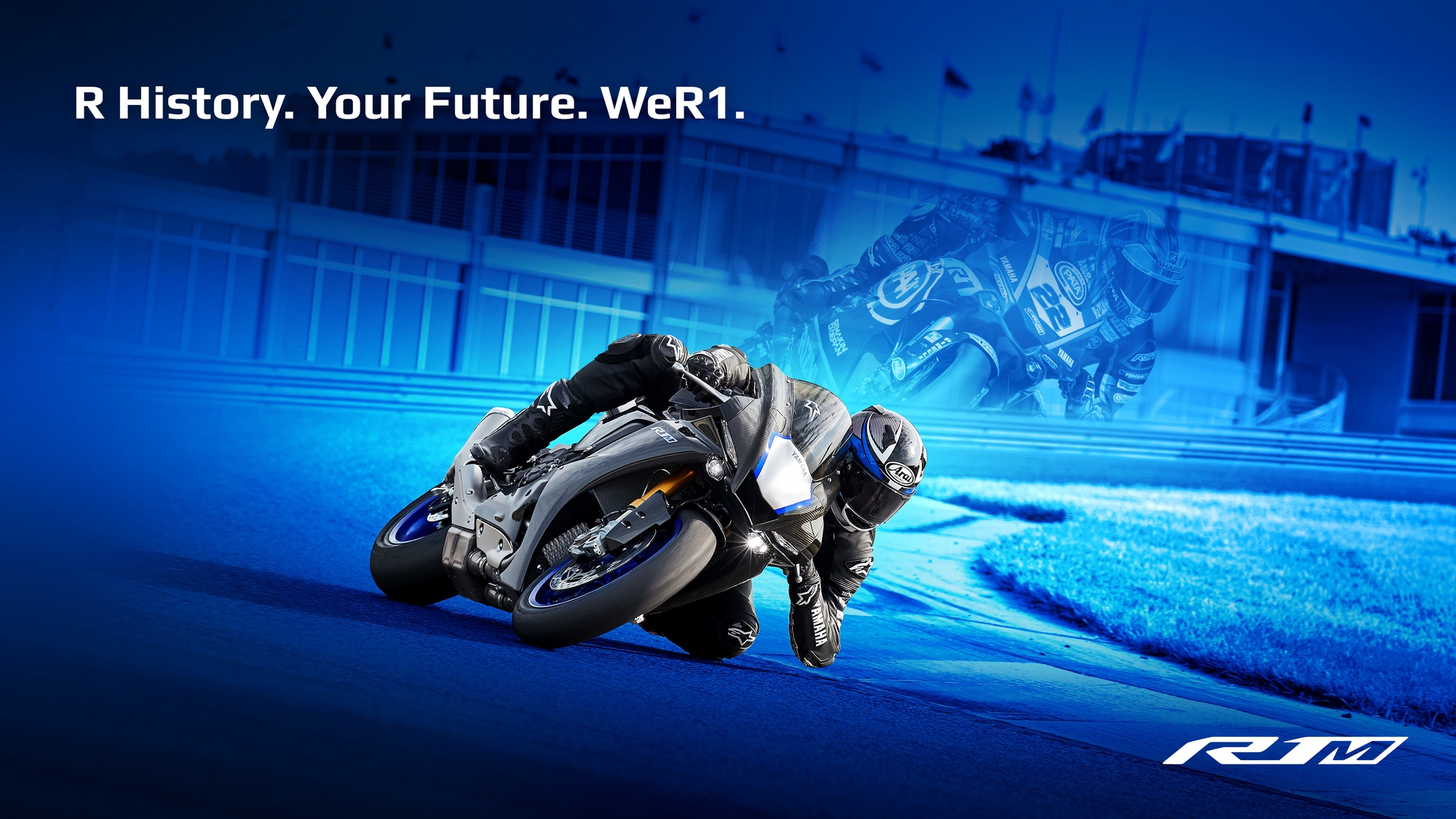 R history. Your future.
With its state-of-the-art Öhlins Electronic Racing Suspension (ERS) – including new NPX anti-cavitator gas front forks – as well as new Brake Control (BC) system and new 3-mode Engine Brake Management (EBM) system, the YZF-R1M is ready to push the boundaries.
And its mind-blowing array of wirelessly tuneable electronic control technologies give you the highest degree of confidence.
At a glance
New Bridgestone Battlax RS11 tyres - 200 wide rear
Production number engraved on special R1M plaque
Lightweight ride-by-wire APSG throttle
New 3-mode Engine Brake Management (EBM) system
New Öhlins NPX anti-cavitation gas forks
New 2-mode Brake Control (BC) system
Optimised Launch Control (LCS) system
Full Features & Techspecs
YZF-R1M
Virtually every part of the latest YZF-R1M has been developed with the knowledge gained though the company's race teams over the last seven decades – including WSBK and MotoGP. Its new M1-style carbon fairing gives over 5% more aerodynamic efficiency – and the sophisticated electronic control technologies and Electronic Racing Suspension were developed on the race track.
The YZF-R1M is a limited edition race and track bike that is equipped with the most sophisticated electronic control technologies ever seen on a production Yamaha. The online reservation system is now open! 

Reserve here