Sale
New
Pay with credit card (Mastercard, VISA)
Free returns within 14 days
3 to 5 business days delivery (Mon-Fri)
Free pickup at a Yamaha dealer
You have already added this item. You can adjust the quantity in your shopping cart.
Optional parts
Multiple optional parts are available to help you mount this part on your FX Cruiser SVHO. Do your want to add these optional parts to your shopping cart?
Selected optional parts: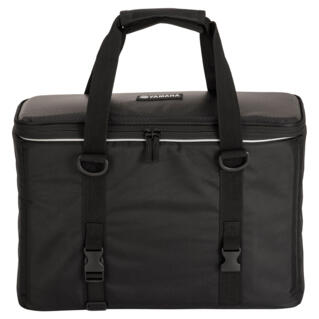 Soft Side Cooler
b8k-f847u-v0-00
£120.00
Optional parts which will be added
£120.00
Continue
The product has been added to your cart
This item is not compatible with the Yamaha you selected.
There are no required parts.
Ideal for keeping your beverages and snacks cool while out on the trail, on the water or for any other outdoor activity.

Includes a shoulder strap
Includes Yamaha logo bottle opener
Waterproof liner and high-density insulation
Zippered storage compartment easily holds 24 cans including ice
Securely held with a four point, quick release tie-down